Tall targets await top teams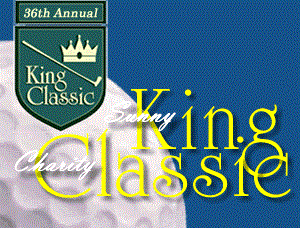 By Al Muskewitz
East Alabama Sports Today
SILVER LAKES – When each team in the Ford Mustang championship flight steps onto the first tee here Friday for its opening round of the Sunny King Charity Classic, every player will stare down the fairway with the idea of winning a title firmly in his mind.
Thing is, the tournament will be staring back, dangling two big targets in front of them. The championship flight teams are coming closer to hitting them every year, but no one has been able to knock them down yet.
Under the event's current scoring system, in effect since 1989, no team has ever won it at 40-under-par and no team has ever posted three rounds in the 50s.
Given the strength of the field, this may be the year one of the barriers finally falls. Or it may stand for a while.
The all-time tournament record is 41-under-par, set by Jimmy and Charles Singleton in an era when the field played a best-ball format with full handicaps. Two years later, rules were adopted to keep handicap strokes from taking a player's score on a hole below par and no one has posted better than 39-under since.
And that will be the way they'll score it again when the 36th annual Classic gets underway Friday with 190 teams playing at Silver Lakes, Cider Ridge Golf Club and Anniston Country Club; that's the rotation the championship flight will play.
If one of those benchmarks were to fall, the consensus is it will be the 40-under before the three rounds in the 50s because it's so difficult to post 59 in the best-ball at the par-70 Anniston Country Club.
"I don't know that you'll have three rounds in the 50s," tournament tee times chairman Keith Howell said. "Maybe at Silver Lakes and Cider Ridge you can get there because you get to choose some of your shots (in the scramble and scamble formats), but it'd be difficult to have a round that low at the Club.
"You'd have to be 11-under there and that's just mind-boggling to me. Even for some of the better golfers that's saying a lot."
Cory Etter and Marcus Harrell shot 59 last year at ACC but because they got off to a slow start elsewhere finished only tied for eighth with first-round record-setters Adrian Geeting and Kenny Wright.
Ott Chandler and Gary Wilborn are the only champions to post 59 in the final round. That came in 2004 when they tied the then-tournament scoring record of 35-under-par.
The last six tournament winners all shot in the 50s the first two rounds, but none shot better than 60 on Sunday. Three winning teams shot 60 on Championship Sunday, two in the last three years.
"It's just the hardest course and the hardest format," Brennan Clay said.
"It can be so punishing if you get in the wrong position," Jaylon Ellison said.
Teams have to avoid trouble, pick up each other when they do, not birdie the same holes and, above all, not make bogey.
But what's the big deal about three rounds in the 50s anyway? Even the minimum of 59-59-59 might not be good enough to win. That's only 37-under and that wouldn't have won any of the last three Sunny King Classics.
It wouldn't take golf's magic number at Anniston CC to get a team to 40-under. If 59 is a stretch there, all teams would have to do is post a minimum of 15-under 57 at each of the other venues to give them a shot at it.
Reigning champions Garrett Burgess and Cypress Hathorn seemed in prime position to knock down both barriers last year. They went into the final round at 30-under, but shot only 62 on the last day.
"I thought for sure they were going to get to 40," Jeremy McGatha said, "but when you're in the pressure of final round and the final group it's different."
Ellison and McGatha set the modern-day tournament record, playing bogey-free for three days on the way to a 39-under in 2011. They shot 57-58-60.
"I'm sure we made some (putts) we probably shouldn't have and missed some we should've made," McGatha said. "I know we both had putts on 18 for 40 and both missed them.
"I think with the way it's going – for years it was 35 and once we got to 39 it went 38-38 – somebody will get to 40."
Perhaps so, but maybe not this year.
"I think it's possible, but I don't know if it'll be done or not," Harrell said. "The way it looks like it's set up, pins are in tougher places this year and some of the holes that had been shorter par-4s have been moved back at the tee and that takes eagle out of play. To reach those numbers you're talking about, it takes some eagles."
Al Muskewitz is Content Editor/Senior Writer of East Alabama Sports Today. He can be reached at musky@wrightmediacorp.com.