Pairings reveal several strong teams in Classic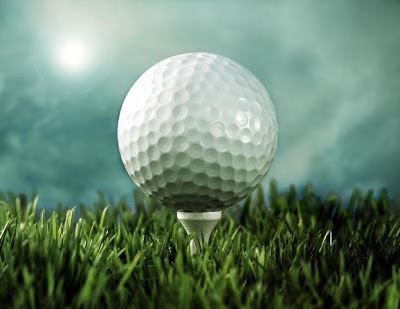 By Al Muskewitz
East Alabama Sports Today
Garrett Burgess and Cypress Hathorn won last year's Sunny King Charity Classic by five shots. It was one of the widest margins in the previous six years, but there are many who expect it to be a whole lot closer next week.
Every year it is said the Classic has its strongest field ever and the tournament will go down to the wire, if not a playoff. This year those projections might be right.
The pairings for this year's 36th annual Classic are now available for viewing and the list of power teams within the championship flight is impressive. Between the wave of new partnerships and the introduction of some new teams, the title race has the potential to be as close as ever.
"Even bigger than winning it (once) would be winning it twice in a row," Hathorn said. "Of course, a lot of things have got to go right in order to make that happen. I think it was a fluke last year to be able to win it by such a large margin.
"I think it'll be a lot tighter, a closer call this year; I think the record could be broken. There are a lot of good teams. I think everybody gives us a chance. I, for sure, think that, but there are a lot of folks who think they can win it and they probably have a legitimate chance. It's all about who gets hot."
Adrian Geeting and Kenny Wright started hot last year – posting 18-under-par 54, the modern-era scramble record, in their opening round at Silver Lakes – but came back to the field on the weekend.
Hathorn and Burgess shot 16-under in their opening round and kept it going. They followed with a 14-under 58 in the scamble at Cider Ridge to take a two-shot lead into Championship Sunday and closed it out with a best-ball 8-under 62 at Anniston Country Club, their home course.
The field – 186 teams as of Thursday evening — plays the same formats at the same courses this year. The tournament begins next Friday.
The champions had things so well in hand, Cory Etter and Marcus Harrell shot the best round of the final round – 11-under 59 – but it only got them a tie for eighth with Geeting and Wright, 10 shots back.
Gary Wigington and Randy Reaves finished second, but the five-time champions aren't teammates this year. Reaves retired from the event, but Wigington connected with six-time ACC Invitational champion Freeman Fite to form another projected contender.
Other notable new partnerships in the field include four-time Classic winner Jeremy McGatha and Silver Lakes pro Brennan Clay, McGatha's former partner Jaylon Ellison and P.J. Shields, and current Calhoun County Tour points leader Ty Cole and Matt Rogers.
"It's going to be a lot different; there are so many good teams that are playing," Burgess said. "The last few years you had maybe four or five (teams) that you felt like if they played well they'd have a chance. Now, there are three or four teams that are so strong and you can pick three or four more that could be there. There are probably double the teams now that have a legitimate chance of winning."
Shields and Ellison have been playing a lot of golf together since forming their partnership. In recent weeks, they finished 1-3 in the Chicken Dinner Tournament in LaFayette, Ga., and 2-3 in last week's Silver Lakes Championship.
"I'm really looking forward to the Sunny King," Shields said. "I think me and Jaylon are a great pair and our games are really strong. We're both playing really well right now. I'm excited."
Putting together the tee times is one of the toughest jobs of the tournament, but somebody has to do it. Keith Howell completed the pairings a little after midnight Friday morning. Changes are expected and as usual the Sunday pairings at Anniston CC will be adjusted based on the standings.
"The most difficult aspect of arranging tee times/pairings is trying to accommodate requests for special times or groups," Howell said. "If not for those requests I could tell Excel to randomly assign times (and) that'd take less than a minute (to complete)."
Al Muskewitz is Content Editor/Senior Writer of East Alabama Sports Today. He can be reached at musky@wrightmediacorp.com.