Surprise! Roberts takes ownership of Indian Oaks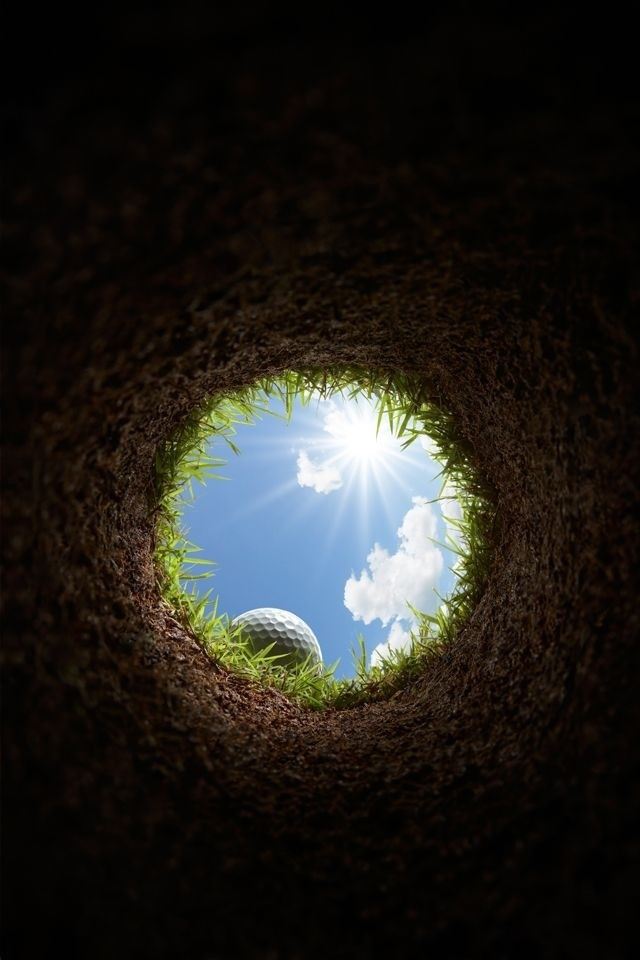 East Alabama Sports Today
Donna Roberts says her husband has always been full of surprises and he sprung a big one on her Friday morning.
At an early-morning breakfast in front of a group of about two dozen friends, family and supporters, Lewis Roberts formally announced his purchase of Indian Oaks Golf Club from the family that has operated the course since 1997.
Under the direction of Roberts and his growing group of investors, the course will now go by the name Indian Oaks Country Club, the name it carried when Roberts was member there many years ago.
Wearing a light blue sweater bearing the old "Indian Oaks Country Club" logo, Roberts, a deeply spiritual man, said the "Godly idea" to take over the golf course came to him seven days ago.
"My wife just asked me if I bought this place; it's been a total secret – a total secret," Roberts said. "This was an idea that came to my mind after many, many years of prayer and concerns. The Lord put in my mind last Thursday this plan to buy this club.
"We want to carry that golf course and that club beyond the wildest dreams and imagination its founding fathers and charter members ever envisioned. We want to be THE place to play from the condition of the course and the amenities around the course. … And it can only happen with the support of this community and this region."
Terms of the deal were not disclosed, but the new operators will run the course under a 10-year lease-to-purchase agreement. The Mason family corporation, Jere's Inc., will retain title to the property during the lease.
This is the first foray into the  golf business for Roberts, a service technician for Cable One and a local sports official, although he has been a long-time player of the game. He was the first two-time winner of the Sunny King Charity Classic, winning the inaugural event in 1979 with Dennis Braden and the 1986 title with Rex Curvin.
The Indian Oaks course, designed by noted architect Willard C. Byrd, has long held a special place in Roberts' heart. He grew up playing there – "I started playing here after I grew up," he said – his late father-in-law William Warren McCullars was a charter member and former chairman of the club's board and he even designed the cart path on the 16th hole.
best efforts. Roberts estimated it would take a reinvestment of $1.5 million to bring the facility to meet the vision.
He already has hired David Bentley Sr. as his greens superintendent, Nathaniel Buckelew on the maintenance staff and Oxford events planner Michael Cova as special events coordinator and acting business manager. Over the weekend he hired Ron McClellan as director of golf and Kyle Postell as marketing manager.
He even offered Donna, a retired school teacher, a job on the staff.
"She's bored to death," Roberts said. "She has been trying to get a part-time job. We bought her one. Congratulations, Donna. You're a part-owner."
It brings her full circle. In her youth she sold hot dogs from the concession stand on the club's pool deck.
The plan is to keep Indian Oaks a public-access facility until the club reaches 300 members; it currently has 40.
The new management has immediately begun a membership drive with several introductory specials. Over their first eight days of operation, they are offering an annual single membership of $600 or $60/month and an annual family membership for $700. There are 10 first-come-first-served lifetime memberships offered at $10,000 (single) and $12,000 (family). Greens fees are current $26 during the week and $30 on weekends.
"We've got to raise cash flow to operate this business," Roberts said. "We're here with greens beyond belief. We are dreaming to have a champagne-and-caviar type setting. We're currently on a kool-aid and Vienna (sausage) budget. Get back to work."
The Masons have had the course on the market for about five years. They have had several potential buyers, but those deals fell through because the suitors couldn't come up with the funding.
"I've been here 17-plus years and I'm 78 years old, and I want to quit," Jere Mason Sr. said, "So, yes, I'm happy to get rid of it. Unfortunately it's a bad time because golf is really … on the floor right now. And it's not just here, it's everywhere.
"All these things are happening because people are just not playing enough golf. When I bought the golf course I never figured the electronics business would take over so much of the outside activities of our … people and that has hurt golf considerably."
Indian Oaks is one of eight golf courses in Calhoun County, seven with public access. Since the course opened in 1968 as a nine-hole facility, Cane Creek, Silver Lakes, Cider Ridge and Stoney Brook all have been built within the county.
And since his Masons have been at Indian Oaks, Cider Ridge has come on line, Fort McClellan has closed and its Cane Creek course moved into city hands and several other courses in the area have either struggled or closed.
It wasn't always that way. While an accounting of rounds has never been recorded, Mason said the course doubled the business of previous owner Malcolm McGrath in their first two years of operation. They have experienced what he described as a "slow decline" since.
"I've always heard if you're not growing, you're dying," Mason said. "I wasn't able when I came over here to forecast the base leaving, the increase in the number of golf courses, I didn't have any of that. Had I known that was going to happen I would not be here."
Still, Mason said he was "very happy" the facility would remain a golf course.
"That was one of my whole things," he said. "As a matter of fact, in my mind all along I would have sold it cheaper to a person to keep it a course."
Roberts wasn't immediately able to erect a new sign in front of the course, but when it is laid it will reflect its operator's deepest feelings.
"The signage is going to read 'On loan from God' at the top and at the bottom, 'In God we trust,'" he said.
Al Muskewitz is Content Editor/Senior Writer of East Alabama Sports Today. He can be reached at musky@wrightmediacorp.com
By Al Muskewitz