McClellan joins Indian Oaks as golf director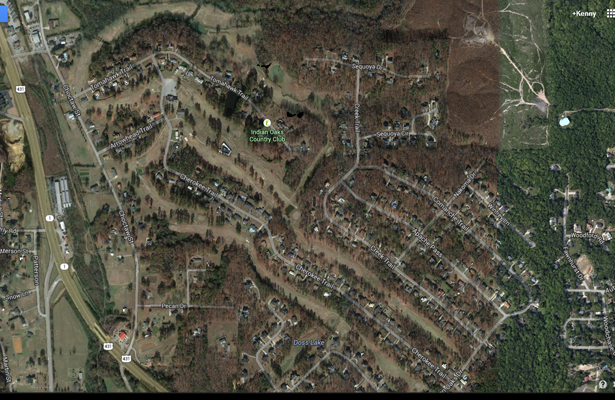 By Al Muskewitz
East Alabama Sports Today
Ron McClellan got out of the golf business in the early 90s and never thought he'd get back into it. But timing is everything.
A local opportunity presented itself, he jumped at it and today he is on the job as the new director of golf at Indian Oaks Country Club.
Oxford resident Lewis Roberts formalized an agreement to take over the course from Jere Mason Sr. and his family on Friday. Roberts took control with a skeleton staff and after a phone conversation and a four-hour visit Sunday brought McClellan, a former local pro, on board to oversee the golf operation.
"It's like a second coming," the 63-year-old McClellan said Monday from the Indian Oaks pro shop. "There are things in your life you really like to do.
"This was something that kind of fell into place. I'm truly blessed, especially with a course that has the capability and caliber this course has."
McClellan's vision for the golf operation includes conducting several junior clinics and running "one or two" tournaments a week – starting with a Flag Tournament July 4 — to generate some revenue for the new owners. He plans to carry merchandise from Cleveland, Titleist, Callaway and TaylorMade in the shop.
He would like to get the course in the mix for the area's Monday senior rotation and "without a doubt" return it to the Calhoun County Golf Tour schedule. He said the course has the foundation to attract such events.
"This course has got grass galore," he said. "It has some issues on a couple of greens, but that's fixable. I would say on a scale of 1 to 10, we're probably a 6 to 7 on the greens.
"Some of these greens look like a million dollars after you (aerate) them and top dress them; it will amaze you. This course is probably one of the oldest in Calhoun County. They used to have some of the biggest tournaments in the county here. It's just been neglected."
McClellan was raised in Gadsden but moved to Ohio with Goodyear, where he became head pro at Northmoor Yacht and Country Club. He returned home in the mid 1970s to become assistant pro at Glencoe's Briarmeade Golf Club, left for a time, then returned as its head pro until 1992.
He went into the restaurant business when he left golf, although he continued to play, and has been retired for the last year.
"I'm glad to have him," Roberts said. "It's just another blessing from the Lord in the direction to do this project. Ron is a people person; he's energetic and desires to promote the game of golf and grow the game of golf and to be a part of this effort.
"It's unbelievable a man of his credentials and talents is on the same page as this investment group in carrying Indian Oaks Country Club beyond the expectations and dreams of the founding fathers of this club who were charter members."
Al Muskewitz is Content Editor/Senior Writer of East Alabama Sports Today. He can be reached at musky@wrightmediacorp.com