Playoff roundup
Updated: November 10, 2023
Bethel leads the way as Piedmont turns in 'most complete game of the year' to roll pass J.B. Pennington. Oxford overcomes illness, injuries to eliminate Athens. Randolph County dominates second half to beat W.S. Neal, and Handley rides Goss to 68 points against St. Michael.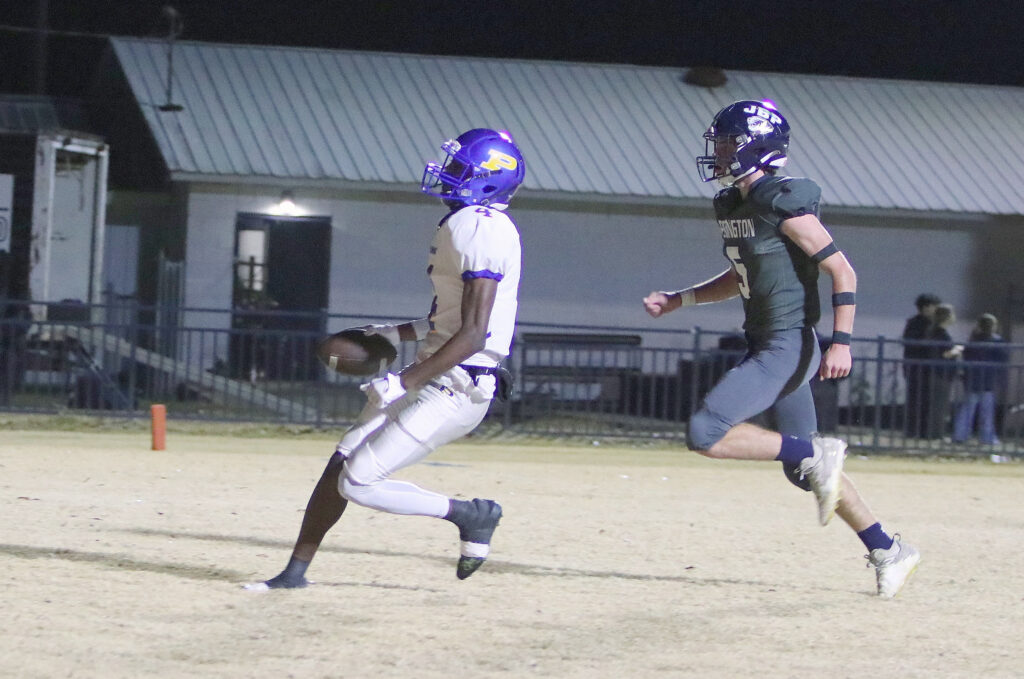 Area scoreboard
THURSDAY, Nov. 9
CLASS 5A
Boaz 10, Southside 7
CLASS 4A
Cherokee County 56, Central Florence 28
CLASS 1A
Wadley 62, Cedar Bluff 10
FRIDAY, Nov. 10
CLASS 6A
Oxford 45, Athens 27, FINAL
CLASS 5A
UMS Wright 7, Central-Clay 0, FINAL
CLASS 4A
Handley 68, St. Michael 38, FINAL
Jacksonville 35, Bayside Academy 7, FINAL
T.R. Miller 20, Anniston 16, FINAL
Jackson 44, Cleburne County 7, FINAL
CLASS 3A
Flomaton 34, Wellborn 0, FINAL
Randolph County 48, W.S. Neal 36, FINAL
Piedmont 44, J.B. Pennington 14, FINAL
Madison Academy 57, Hokes Bluff 20, FINAL
CLASS 2A
Pisgah 44, Pleasant Valley 20, FINAL
CLASS 1A
Coosa Christian 28, Spring Garden 0, FINAL
Valley Head 30, Ragland 14, FINAL
Second-round pairings
FRIDAY, Nov. 17
CLASS 6A
Oxford at A.H. Parker
CLASS 4A
Haleyville at Cherokee County
Jacksonville at Bibb County
Handley at Booker T. Washington
CLASS 3A
Randolph County at St. James
Lauderdale County at Piedmont
CLASS 1A
South Lamar at Wadley
By East Alabama Sports Today
BLOUNTSVILLE — Ishmael Bethel got Piedmont started with a 90-yard return of the opening kickoff for a touchdown, and the Bulldogs dominated J.B. Pennington 44-14 on the road in Friday's first-round playoff action.
Piedmont (5-6), winner of four of its last six games, advanced to the second round and will play host to Lauderdale County in the second round Nov. 17.
The Bulldogs, who have won all five of their state championships since 2009 and reached the Class 3A semifinals the past eight years, won their playoff opener for the 17th year in a row.
"Our kids were ready to play," first-year Piedmont coach Jonathan Miller said. "A lot of kids on this team have playoff experience, and it showed.
"I thought we played our most complete game of the year."
Bethel also caught a 68-yard touchdown pass from Cole Wilson and intercepted three passes. Trevor Pike caught three passes for 94 yards and a touchdown.
Wilson hit on eight of 13 passes for 204 yards and two touchdowns.
Hayes Gunn accounted for 139 of Piedmont's 216 rushing yards and scored on runs of one, four and 35 yards in helping Piedmont build a 37-0 lead.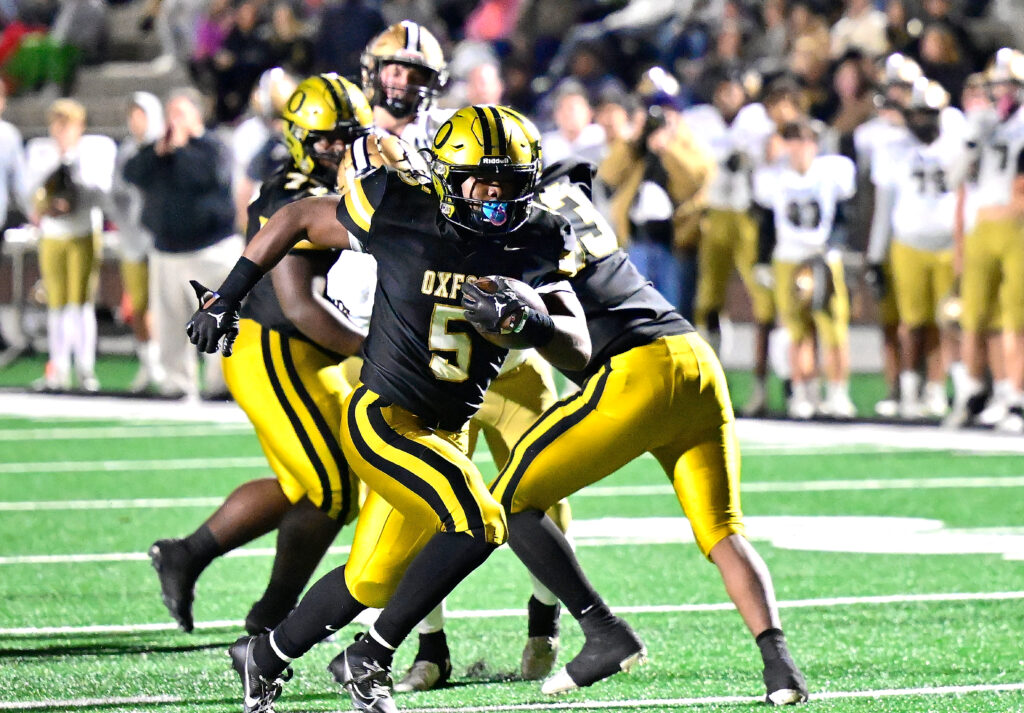 OXFORD 45, ATHENS 27: Standouts Keenan Britt and Jayden Lewis were among "several" players out because of injury or illness, third-year coach Sam Adams said, but Oxford (9-2) rolled into the second round of the playoffs.
The Yellow Jackets earned a second-round game Nov. 17 at A.H. Parker.
"Great team win for us," Adams said. "We started the game with some new faces i there due to injury and sickness and had several new guys step up."
Mason Mims completed 22 of 28 passes for 267 yards and four touchdowns. Nick Richardson caught a team-high 12 passes for 123 yards and two scores, and Camare Hampton had nine catches for 98 yards and two touchdowns.
Jaydon Thomas rushed for 105 yards and a touchdown.
Judd Syer led Oxford with nine tackles, and Brenden Slaughter added eight. Patrick Watkins had a sack and Dashaun Trammel an interception.
RANDOLPH COUNTY 48, W.S. NEAL 36: Down 24-7 through one quarter and 36-21 at halftime, Randolph County scored the game's final 27 points to advance.
The Tigers (10-1) earned its first playoff victory since reaching the 2019 quarterfinals and a second-round shot at reigning Class 3A state champion St. James on Nov. 17.
Randolph County gained 368 of its 415 total yards on the ground.
Avion Willis rushed for 154 yards and passed for 47. Wendell Winston added 101 yards rushing and two touchdowns.
HANDLEY 68, ST. MICHAEL 38: E.J. Goss rushed for 326 yards and five touchdowns, and Handley (10-1) advanced to face Booker T. Washington on the road Nov. 17.
Goss' touchdown runs covered 41, four, 72, 27 and 70 yards.Nemo Askew rushed for 102 yards and three touchdowns, covering 16, 62 and 10 yards. Cannon Kyles had a 7-yard touchdown run and threw two touchdown passes, three yards to Amajah Williams and 10 yards to Jamarcus Daniel.