'Twig' repeats
Updated: October 22, 2023
Wigington shows usual late-season form, wins second Calhoun County Match Play championship in a row, sixth overall.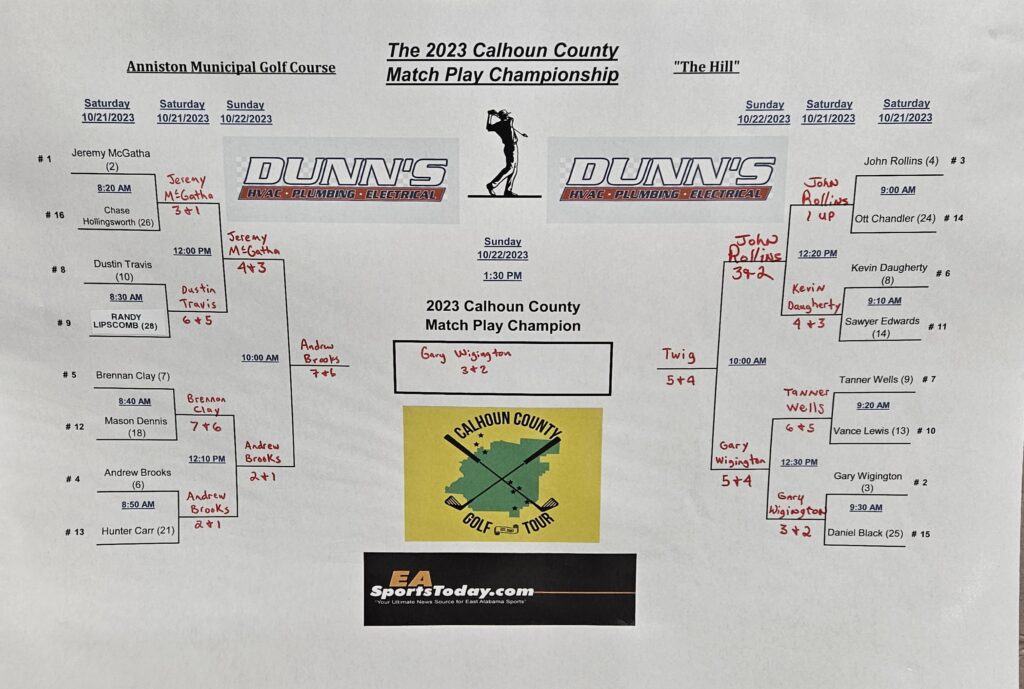 By Joe Medley
East Alabama Sports Today
Gary Wigington was the alpha and omega of the 2023 Calhoun County Golf Tour, winning the first and last events.
Winning the last event? That's Wigington in late-season form.
He finished his latest sweep through the County Match Play Championship with a 3 & 2 victory over Andrew Brooks on Sunday at Anniston Municipal Golf Course.
Wigington, who beat John Rollins 5 & 4 in Sunday's semifinals, repeated as match-play champion and won his sixth overall. It comes on the heels of a strong performance in the State Mid-Amateur championship, where Wigington finished tied for 12th and best among area golfers who participated.
"I'm playing better now than I've played all year," he said. "For whatever the reason is, toward the end of the year, it all starts coming around when everything's about over with."
Wigington won the County Match Play in 2022 and won this year after finishing third in the standings. He was the No. 2 seed in the tournament.
Top seed Jeremy McGatha, who finished second to Ty Cole on the Tour, lost to Brooks 7 & 6 in Sunday's semifinals.
Wigington and Brooks both won Tour points events this season. Wigington opened the season with a victory at Silver Lakes, and Brooks won at Cane Creek.
All four Match Play semifinalists won a Tour points event in 2023. McGatha won his fourth County Championship, and Rollins got his first Tour victory, at Pine Hill.
They made for a perfect semifinal group in what amounts to the County Tour's postseason all-star event, which involves the top 16 Tour finishers available to play.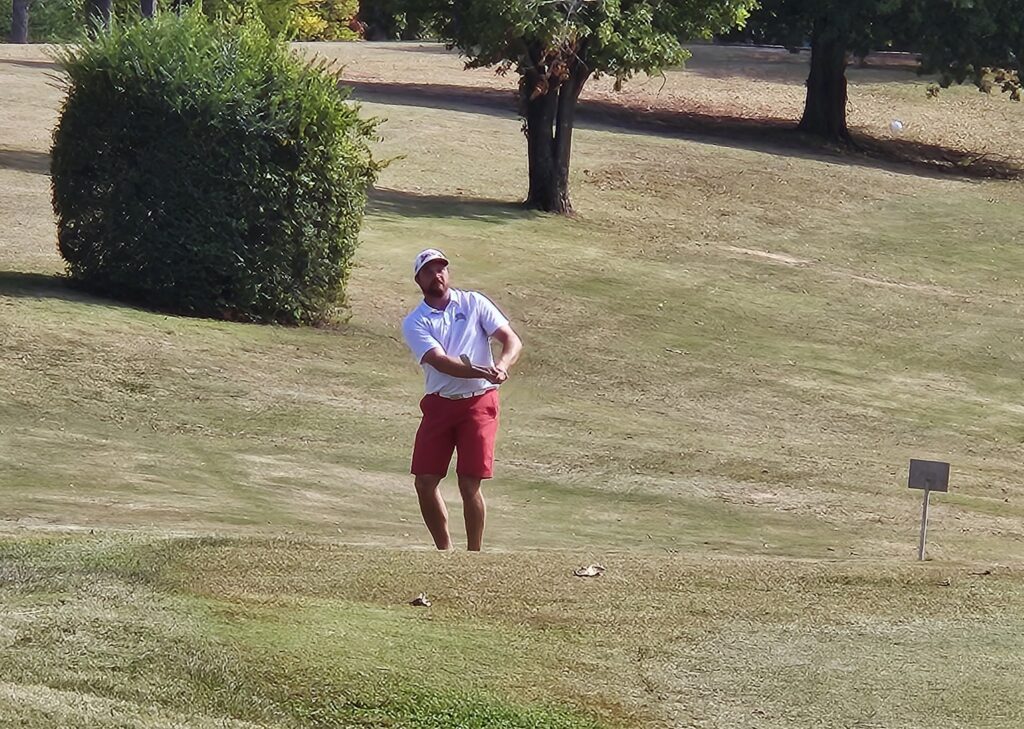 Brooks, the No. 4 seed and sixth-place finisher in Tour points, scored the Match Play's only upset by seed when he edged McGatha in the semifinals.
"Jeremy didn't have his best," Brooks said. "I just played a steady round and didn't make any mistakes. I was 4 under through 13 or 14, and the match was over.
"I told him, we're buddies, I would always like to play him at his best."
Sunday's final was a back-and-forth affair through nine holes. Wigington won four on the first nine holes, and Brooks won three.
They went to No. 1o with Wigington leading 1 up, and he won the next two holes to gain separation. Wigington birdied 10, and Brooks bogeyed 11.
Brooks birdied 13 to closed within two. They both birdied 14 and parred 15, and Brooks bogeyed 16 to end it.
"I played pretty well, but I made three bogeys," Brooks said. "You can't make three bogeys against a good player. That's three gifts."
Wigington finished with 5 under with with birdies over the 16-hole final and never trailed after going 1 up when Brooks bogeyed No. 6.
"He played good. He really did," Wigington said. "It took a real good round to beat him. I had to hit it good."