'It's awesome'
Pleasant Valley's Beason, JSU's Phillips and Jones hit the field, soak in early Vipers workouts as new Oxford pro softball team awaits arrival of full roster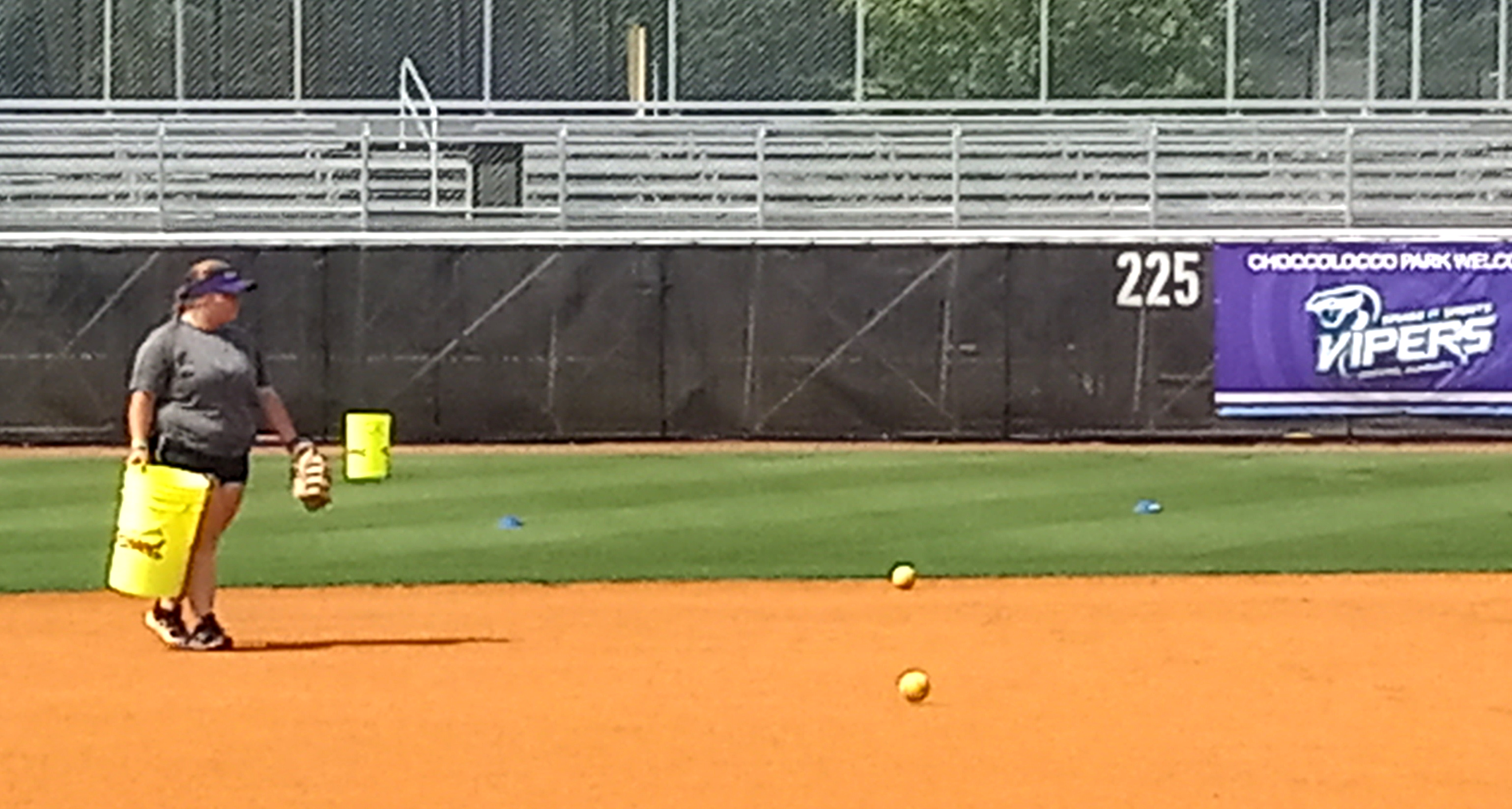 By Joe Medley
East Alabama Sports Today
OXFORD — Sydney Beason could think of worse ways to spend a day of her summer vacation.
Her dad, Randy, having been hired as the Smash It Sports Vipers' athletic trainer, the recent Pleasant Valley High graduate and softball player shagged balls during Wednesday morning's practice.
An avid softball person, she looked in from the outfield and saw her dream … former college all-Americans practicing for their pending Women's Professional Fastpitch League season at Choccolocco Park, just down the road from where she lives.
And there Beason was, right in the middle of it.
Like, weee!
"It's awesome," she said. "It blows my mind that I get to do this. Like, I walked out here and couldn't wipe the smile off of my face."
Calhoun County's foray into professional softball is getting real. The Vipers started practice Friday with an eye toward their June 15 season opener. Their home opener, on Choccolocco Park's signature field, is June 23.
Not every player has reported. Five draft picks, including Tennessee pitcher Ashley Rogers, the Vipers' first-round pick, come from teams that made the College World Series. Rogers played Monday.
Alabama's pitcher-catcher tandem of Montana Fouts and Ally Shipman remain question marks. Shipman developed a thumb issue while playing in the World Series.
"Her thumb kept popping out," Vipers general manager Don DeDonatis said. "She's in Tuscaloosa. I talked to her father yesterday, and he said they're trying to get some things done before she leaves."
Fouts, widely seen as a player who transcends the sport in fan appeal, is the top draw. The injury that caused her to wear a brace on her left knee during limited postseason action remains a question mark.
The Vipers have offered her a three-year contract.
"Right now, with the injury, I don't know what her status is going to be at this point," DeDonatis said. "They haven't really said what it is. They probably don't want to say it. Maybe they don't know, until they go in and do the MRIs and stuff like that, so they probably don't know.
"We haven't been told anything, and we haven't seen anything on social media."
Oxford spokeswoman Lorie Denton said she hasn't sensed a hedge from fans over questions about Fouts' status. She cited GRIT Softball Academy girls who visited Tuesday.
"We had a group of about 30 girls," Denton said." When we asked them if they had any questions, somebody said, 'What about other players? Do you have questions about players you don't see here?
"Montana was actually the last player they asked about. The first one was Ashley Rogers. The second one was Ally Shipman. … There are so many of these girls that our community doesn't know about yet. Knowing that they were just here with eyes wide open, and the girls were so accessible to them, I think this is going to turn into something that's just a one-woman attraction."
As for ticket sales, Denton said softball enthusiasts have come through.
"Their questions are, 'When is the Vipers merchandise going to be here so we can buy it and wear it," Denton said.
She expects more casual fans to follow suit after the season starts.
"We believe, after that first game, and that word of mouth from fans gets out, within a couple of days, we're going to be sold out the rest of the season," Denton said.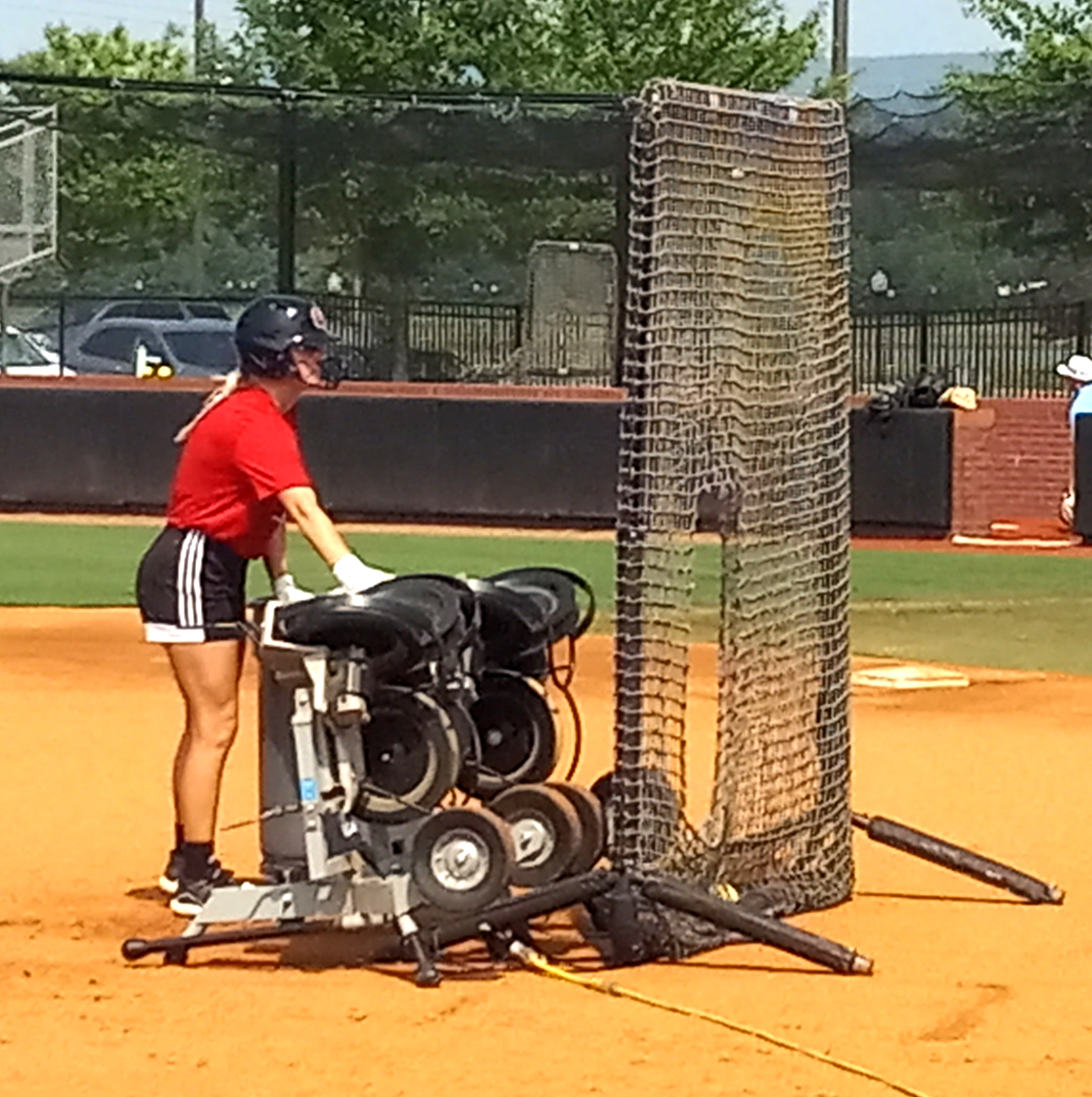 With not all players in camp, the Vipers invited two Jacksonville State players with local connections to help them practice. Alexandria graduate Ashley Phillips and White Plains graduate Emma Jones took batting practice, operated the pitching machine and threw with Vipers' players.
"They just texted and asked if we could come down here," Phillips said. "Who would want to turn down this opportunity?"
Phillips called the pitch movement generated by the Vipers' pitching machine "drastic" and unlike anything she and Jones had seen.
"Coach (Gerry) Glasco gave me some pointers on that machine for the rise and that drop ball," Jones said. "I'm just going to take that and run with it. It was a free hitting lesson for me."
As for the players in camp, Glasco said he's "real excited."
"Baseball, you have 32 organizations in professional baseball. Here, you have four," he said. "It's an elite level of talent. Almost everyone on the field is a college all-American type of player.
"I like what we've got. We've got a really good group. We've got some outstanding pitchers. Offensively, we're going to be really good, so hopefully, we can put together a good, strong campaign."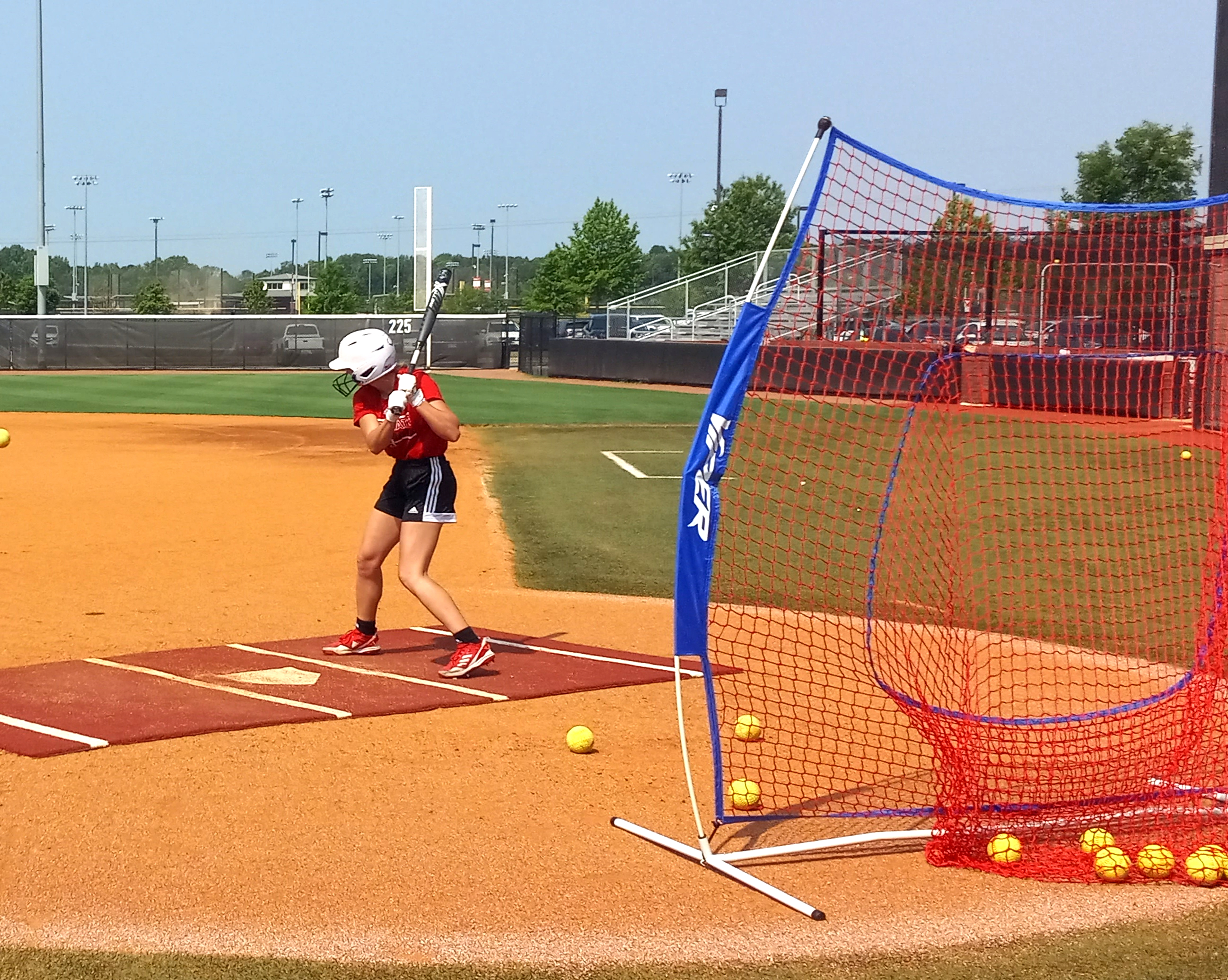 Glasco said the Oxford area reminds him of his native Macomb, Ill., right down to the same restaurants.
"We all go to eat at Logan's and the same steakhouses you all got," he said. 'It's almost the exact same town."
DeDonatis praised the city's work to ready facilities for the team's arrival.
"The city has been awesome," he said. "Putting together a program of partnership for five years like this, in this kind of town, can be very successful. …
"That's the feel here. It's really home away from home."