Gatorade POY
Oxford's Harrison, state-finals MVP and Calhoun County player of year, named Gatorade's top high school baseball player for Alabama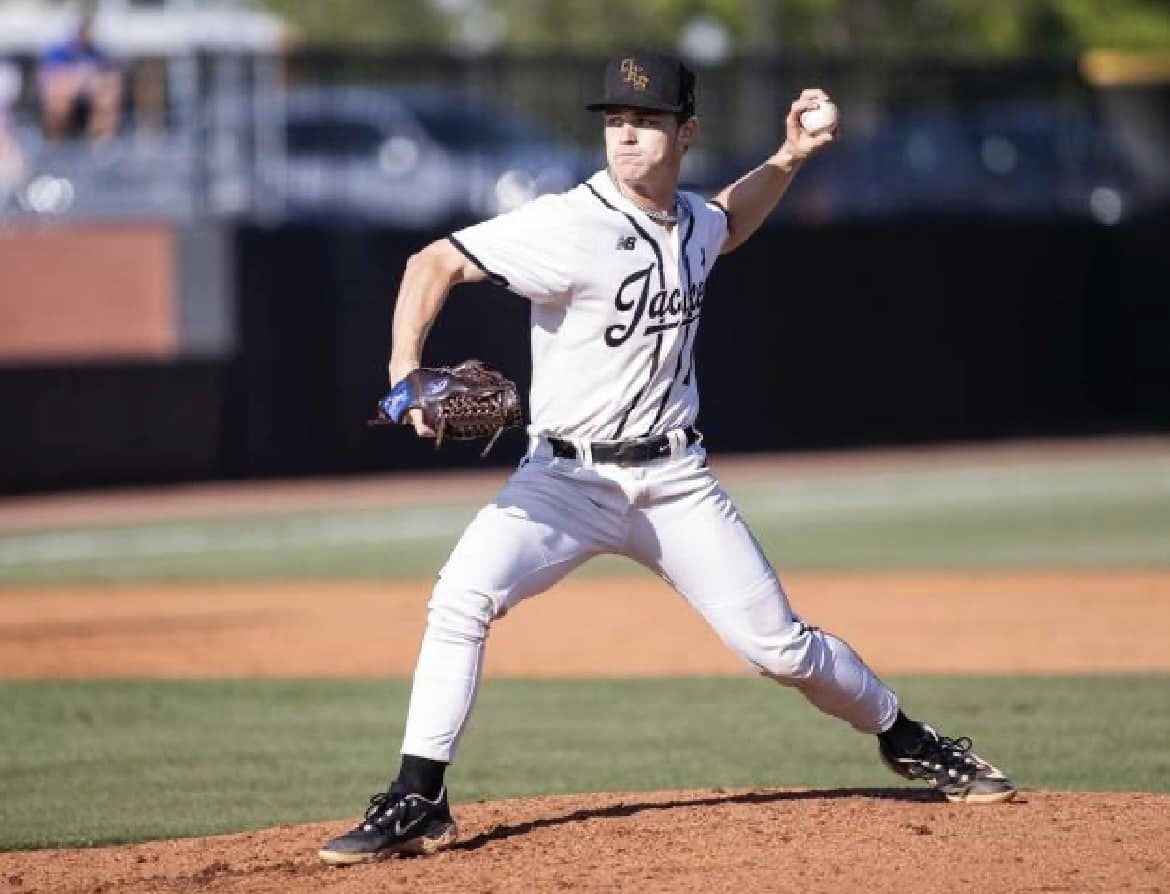 By Joe Medley
East Alabama Sports Today
Postseason honors keep pouring in for Oxford pitcher/first baseman Hayes Harrison, and he just nabbed the biggest honor yet.
Harrison, most valuable player of the state finals and Class 4A-6A All-Calhoun County player of the year, is the Gatorade player of the year for the state of Alabama, the sports-drink company announced today.
Harrison becomes a finalist for Gatorade national baseball player of the year, joining an alumni association of state award-winners in 12 sports. The list includes Jackson Holliday (2021-22, Stillwater High School, Okla.), Bobby Witt Jr. (2018-19, Colleybille Heritage High School, Texas), Clayton Kershaw (2005-06, Highland Park High School, Texas) and Derek Jeter (1991-92, Kalamazoo High School, Mich.).
Harrison joins recent Gatorade Alabama baseball players of the year Drew Nelson (2021-22, Pike Liberal Arts), Maddux Bruns (2020-21, UMS-Wright), William Kohn (2019-20, Chilton County) and Gunnar Henderson (2018-19, Morgan Academy).
"It is an incredible honor, and I am so blessed to win this award," Harrison said. "All the glory goes to God for the abilities and opportunities He has given me."
Harrison helped Oxford tie the school record with 39 victories in 2023. The Yellow Jackets finished 39-6, winning their final 19 games, including all 10 playoff games, en route to the school's second Class 6A state title in baseball.
On the mound, Harrison went 13-0 with a 1.28 ERA. The senior lefty struck out 82 batters while allowing 43 hits and 11 walks in 71 innings. At the plate, he batted .382 with nine doubles, 38 RBIs and a .497 on-base percentage.
"First, statically, you have to have a great year, and Hayes had that," Oxford coach Wes Brooks said. "Second, you have to lead your team to a championship, and he did that.
"Third, there's so many different categories that it takes to be great. Hayes checks all the boxes. He makes everyone around him great. He comes early, stays late, busts his tail in the off season and does everything a coach asks of him, but here's the kicker. Hayes holds everyone around him to that same standard, and that is the definition of a great leader."
The Gatorade Player of the Year selection committee consults coaches, scouts, media and others as sources to help evaluate and determine the state winners in each sport.
"Hayes Harrison was the best player we faced all year," Fort Payne coach Eric Varnadore said in the Gatorade news release. "He dominated on the mound, threw four pitches for strikes and changed speeds every pitch.
"He was composed, pitched with superior confidence, and his teammates played better around him because of it."
A Northwest Shoals Community College signee, Harrison was seen as the tip of the spear on a team that inluded Auburn signee Sam Robertson, Alabama commit Carter Johnson, Troy signee Peyton Watts, Jacksonville State signee Drew McCormick and East Mississippi Community College signee Jackson Crow.
"His teammates were pretty good, too, and that gave him this opportunity," Brooks said. "I love Hayes and everything about him. He plays with a chip on his shoulder. He maxes out to his full potential each and every day, and that is why his ceiling continues to rise as an athlete.
"It's contagious, too. He's rubbing off on our underclassman. His legacy that he leaves with us will continue to help us win here at Oxford Baseball for years to come."