Special series
No. 4 Arab emerges after three one-run games with top-ranked Alexandria to reach quarterfinals; Valley Cubs finish 30-win season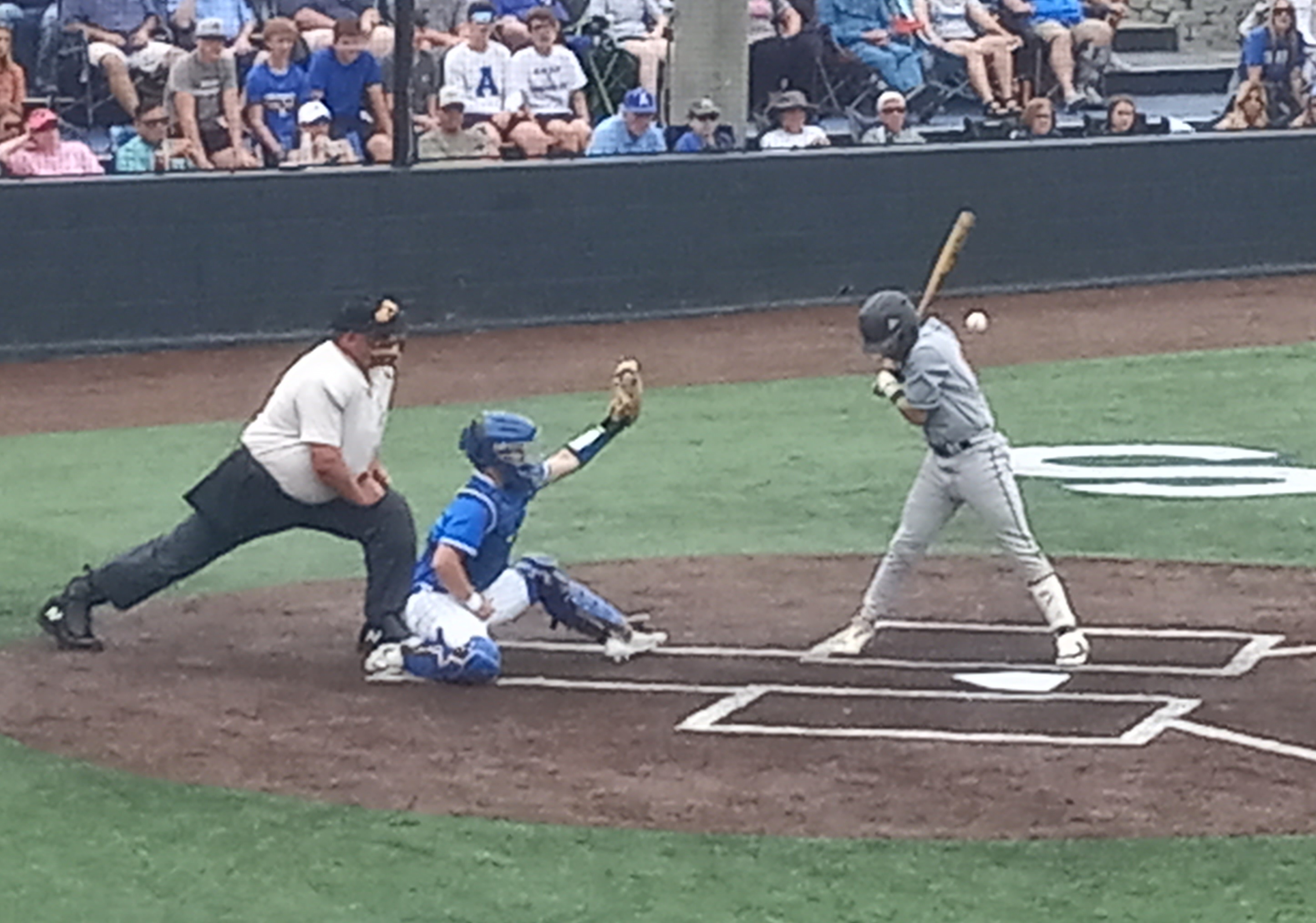 By Joe Medley
East Alabama Sports Today
ARAB — Top-ranked Alexandria and No. 4 Arab played a championship-level Class 5A playoff series in the second round this weekend.
After three one-run games, Arab's championship chase goes on.
Dakota Nesmith's three-run double in the bottom of the sixth inning put the Knights ahead, and he pitched out of it after Alexandria got two runners on in the seventh to preserve a 6-5 victory in Game 3.
Arab (32-7) advanced to play a quarterfinal series next week on the road, against the Boaz-Madison Academy winner.
Alexandria, which achieved its highest ranking in the Alabama Sports Writers Association poll since 2006, finished 30-7.
"You don't get many of these, and that's really standing out to me," said first-year Alexandria head coach, tears streaming down his face. "As a player, your high school years get away from you. As a coach, these years get away from you, too.
"It's good that we had as much success as we had, but I wish I had a lot more like it."
The dramatic third game came after the team split two games, and two runs, Friday. Arab won the opener 1-0, and Alexandria won Game 2 1-0.
"We knew when we saw the bracket that, if we both won, it would be a shame that we played this early," said Arab coach Chad Hudson, whose first two head coaching stops came at Saks and White Plains. "I wish it could've been a few rounds down the road, because we knew how good Alexandria was. We felt like we were pretty good, too.
"It was an incredible series."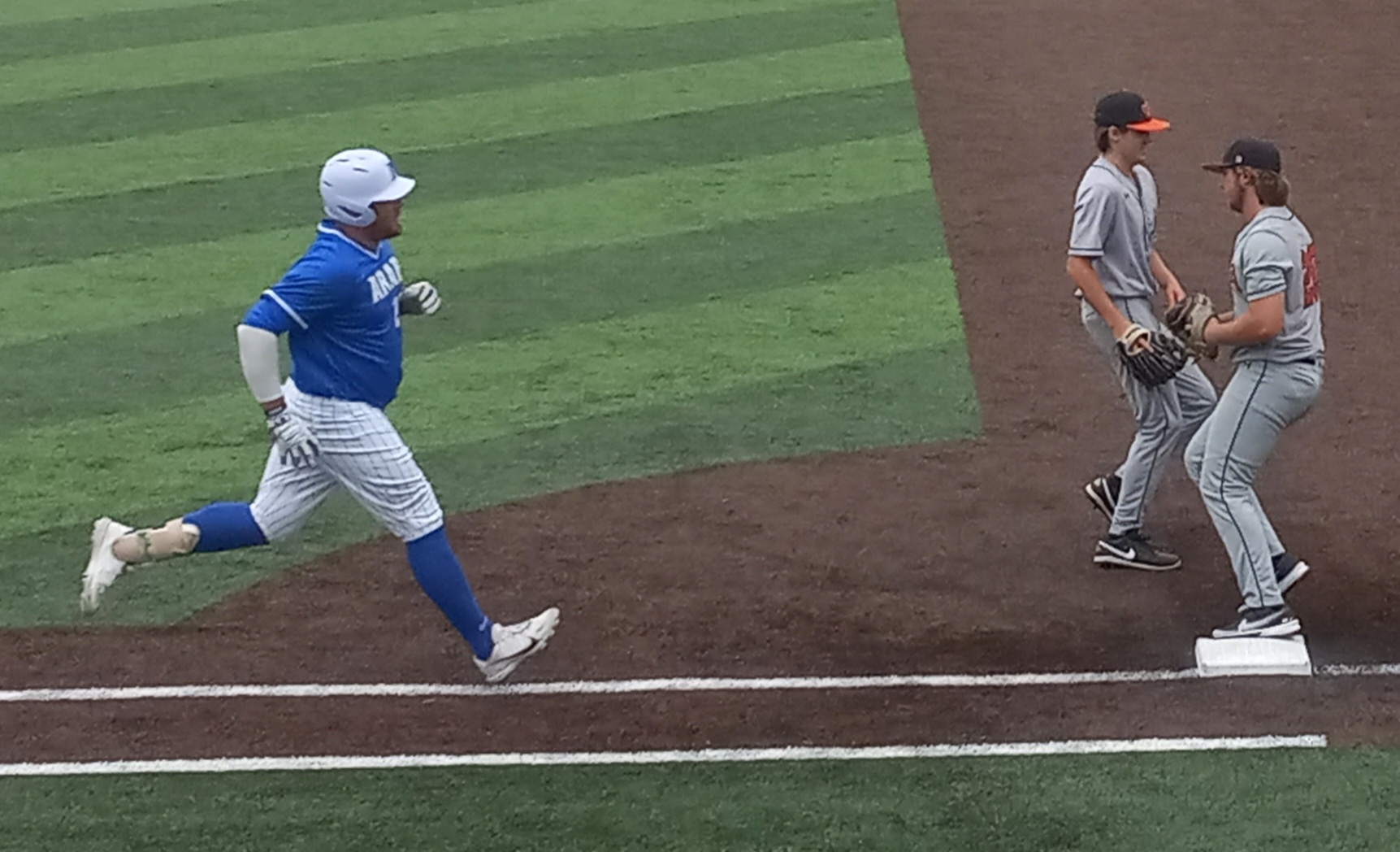 Alexandria never trailed Game 3 until the sixth inning.
Ian Cartwright's RBI single, Samuel Henegar's sacrifice fly and Aiden Brunner's RBI single gave the Valley Cubs a 3-0 lead in the top of the first.
John David Hall's two-run home run tied the game 3-3 in the fourth, but the most improbable of plays put Alexandria back in the lead.
Brunner struck out with a runner on for the would-be third out in the fifth, but Arab catcher Wesley Slaton dropped the third strike then overthrew first baseman Blake Moon.
The ball rolled to the right-field corner in foul territory as Brunner and Cartwright, who reached on a single, kept running.
"I thought I was just going to second (base), and then I saw Trey (Alexandria assistant coach Phillips) saying keep going," Brunner said.
Cartwright and Brunner scored to put the Valley Cubs up 5-3.
"That hasn't happened to me since little league," Bunner said.
Welch, who played for Alexandria and the University of Alabama and coached under long-time Alexandria head coach Andy Shaw before his promotion, saw a first.
"I've never seen anything like that before in my life," he said. "Sometimes, baseball shows you something that you've never seen before, and that was the one thing today that I've ever seen.
"Every day, something new, and that's why I love this game."
Arab got two runners on with no outs in the bottom of the fifth, prompting Welch to call Zach Baskins from the pen for starter Brayden Thacker. Evan Snow's diving stop and tag for the first out kept runners at first and second, and Ty Brown caught a pop to center field for the second out.
Hall drew a walk to load the bases, but Baskins induced another pop out to keep runs off of the board.
Alexandria wasn't so fortunate in the sixth. Arab loaded the bases on a hit batsman, walk and slow chopper. Snow, who made two throws home to keep runs off the board Saturday, charged, but the ball got under his glove.
That set the table for Nesmith, who drove the ball to left-center field for the three-run double.
"When you get deep in the game there, any minor mistake that you make is amplified into something much bigger," Welch said. "We just played with fire too much."
Alexandria got runners on first and second in the seventh, but Nesmith struck out Brunner for the second out. Brown grounded into a fielder's choice to end it.
"So much credit to Alexandria," Hudson said. "That's the most we've struggled at the plate this year. Yesterday, of course, they threw just two unbelievable pitchers, (Andrew) Allen and (Tripp) Patterson.
"A lot of frustration for us, and I'm sure for them, too, with two 1-0 games, but today just a lot of frustration early in the game, and then we finally break through."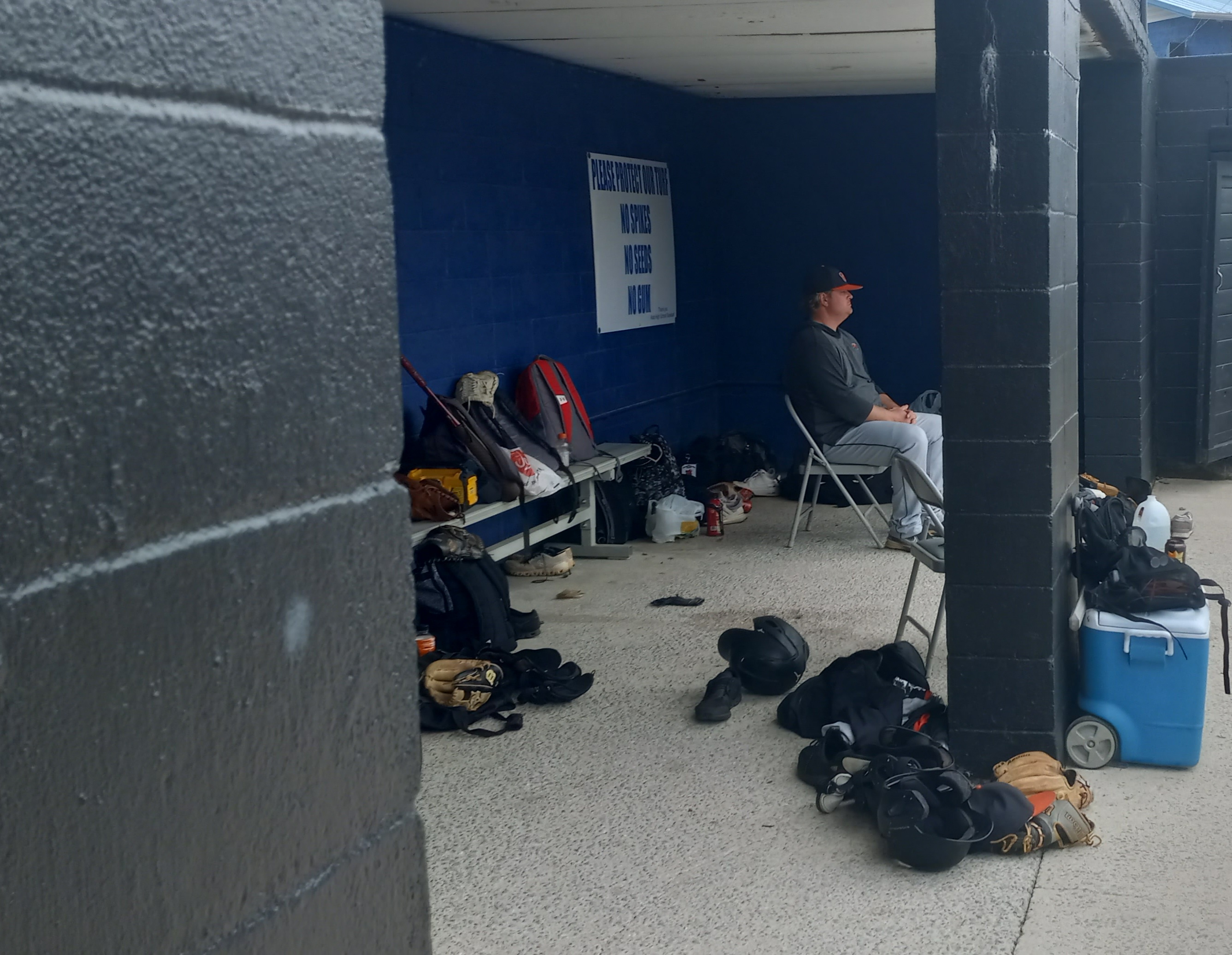 Cover photo: Top-ranked Alexandria has an emotional postgame huddle after Saturday's Game 3 at Arab. (Photo by Joe Medley)