Like father, follow son
Odam confirms resignation as Piedmont's boys' basketball coach, looks forward to following son Alex's college career at Jax State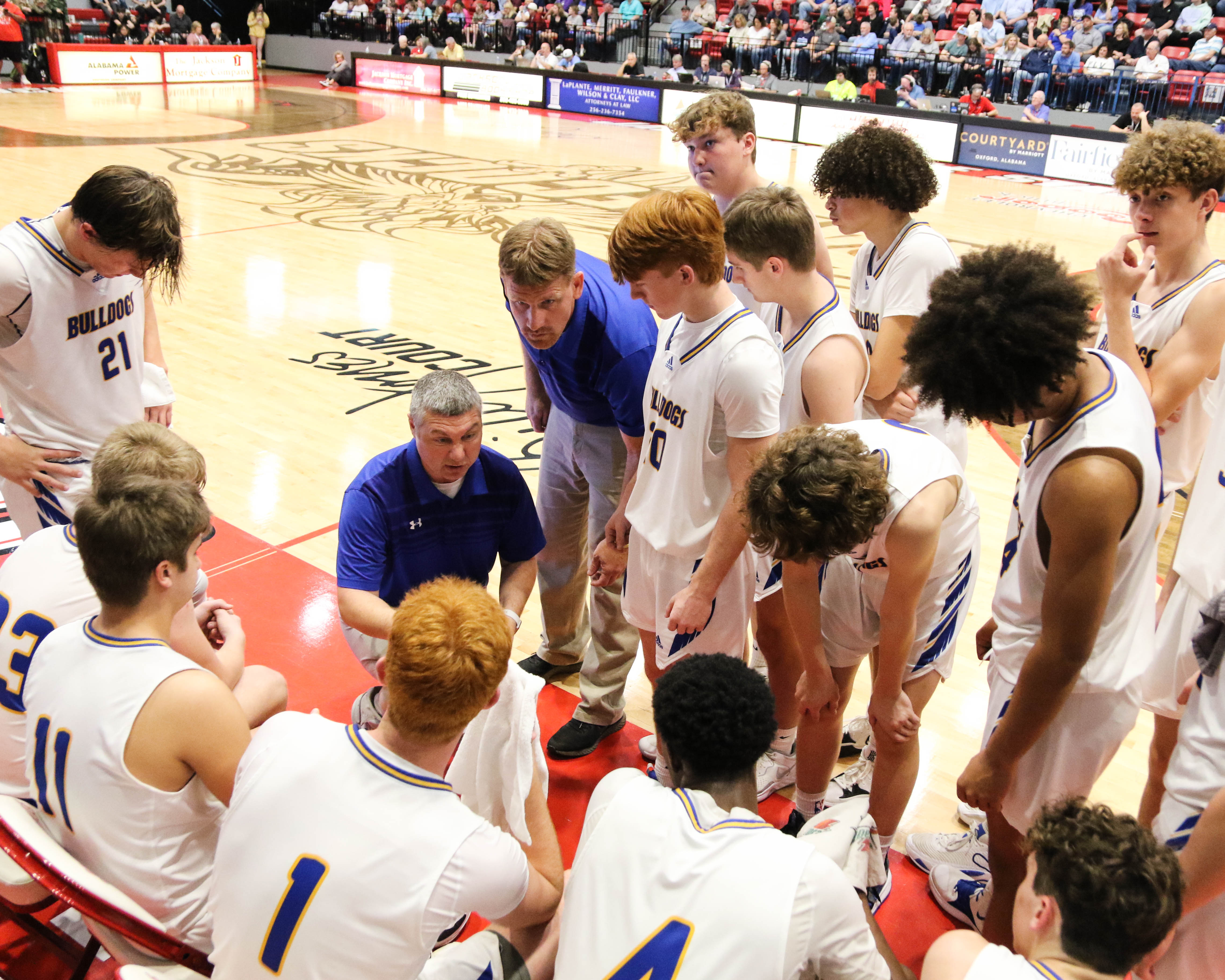 By Joe Medley
East Alabama Sports Today
Jonathan Odam has enjoyed his sideline seat to son Alex's basketball career at Piedmont High School, and the son's father/coach plans on enjoying the view from a few rows up, at Jacksonville State.
Odam confirmed today that he has stepped down after five seasons as Piedmont's boys' basketball coach. He said he's open to coaching in other sports seasons but wanted to keep basketball season open to follow Alex's playing career at JSU.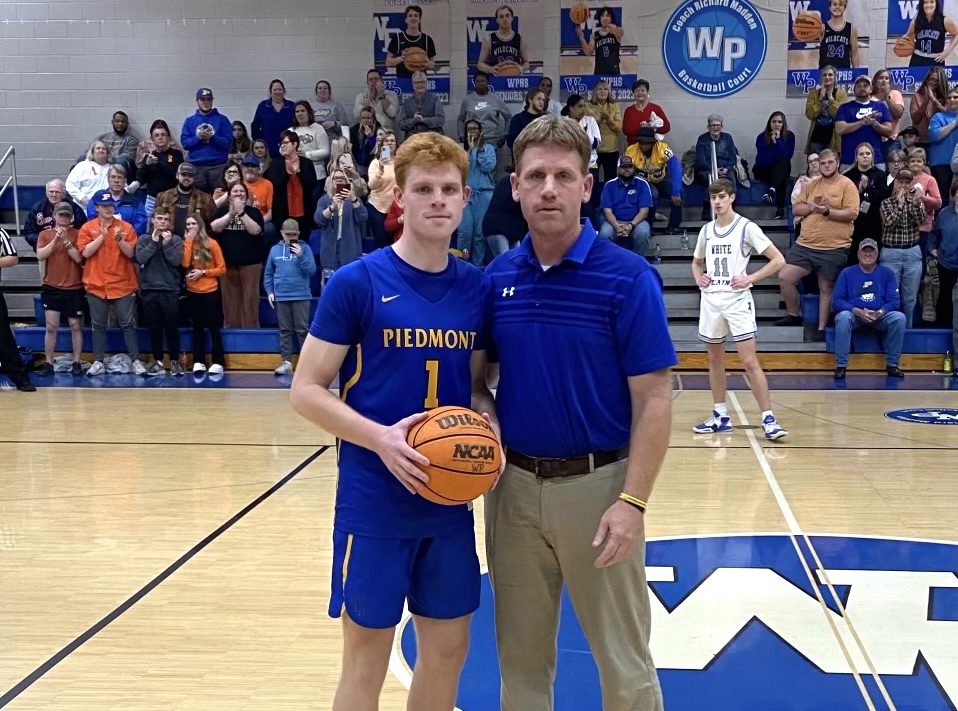 ""I resigned a couple of weeks ago," he said. If Alex wasn't playing at JSU, I would have kept coaching. I just can't watch him play and coach basketball."
The elder Odam said he compared Piedmont and JSU schedules. Had he continued to coach basketball at Piedmont, he'd miss at least 10 home games in the 2023-24 season, say nothing of road games.
Jonathan Odam hasn't missed one of Alex's games in a long, long time. He compiled a 109-34 record in five seasons as head coach, dating back through Alex's eight-grade season.
Jonathan was an assistant under Tommy Lewis for 12 years at Piedmont.
Piedmont made the Northeast Regional every season with Jonathan as head coach, all too often running up against state power Plainview in the Class 3A bracket.
Alex scored more than 3,000 career points and was a three-time finalist for Alabama Sports Writers Association Class 3A player of the year. He was voted player of the year for the 2022-23 season.
"It was special getting to coach him and watching him from the sideline," Jonathan said. "I'm thankful for the support from the admins. Piedmont is such a good place, with support from the top all the way to the bottom. It's such a great place.
"I'm going to miss it, but I think it'll be in good hands, whoever they give it to."
Matt Glover has served as Jonathan Odam's assistant coach, and they worked as assistants together under Lewis.
"We greatly appreciate all that Coach Odam has done for our boys' basketball program," Piedmont principal Dr. Adam Clemons said. "During his tenure, the boys, basketball team continued the run of consecutive area championships and annual appearances at the JSU regionals.
"We are in the process of interviewing and expect to announce a varsity head boys coach in the next few weeks."