Anniston's new Rico
BOE votes to hire Tarrant's Jackson to replace White, become Bulldogs' 22nd head football coach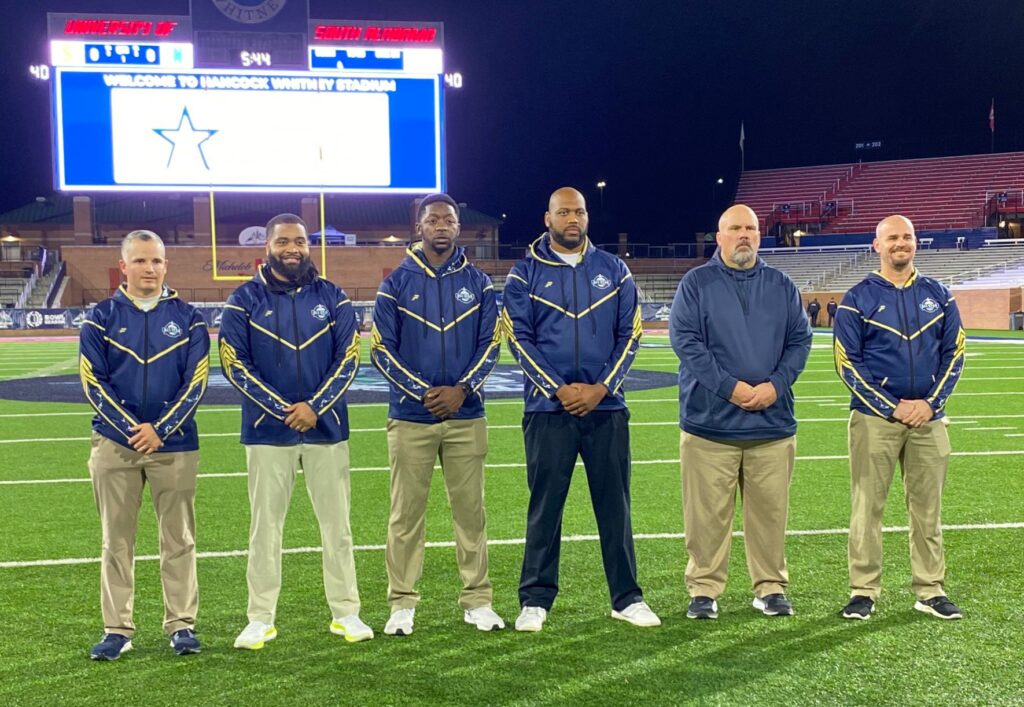 By Joe Medley
East Alabama Sports Today
Rico Jackson draws his greatest coaching inspiration from family, and he saw first hand what a football family coming together after a player's death can do.
The guy who helped to lift Aliceville to its first state-final berth in 16 years after a player died in a tragic accident will be Anniston High School's next head football coach.
The Anniston Board of Education voted Wednesday to offer the job as part of the broader personnel item on the board's agenda but declined to release the coach's name until contacting him. That call came after the meeting, and Jackson confirmed he accepted the job.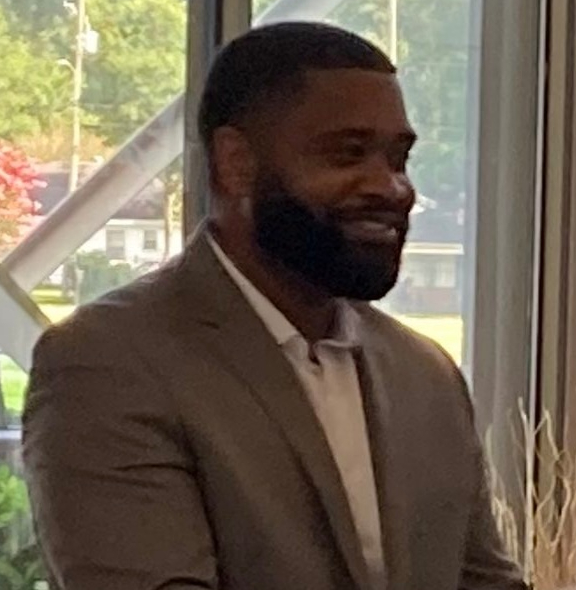 Jackson emerged from a pool of 30 applicants, Anniston superintendent Dr. D. Ray Hill said. Of the 30 applicants, 28 met minimum qualifications, 21 were invited to interview and 12 interviewed over two days. The panel of Anniston principal Phillip Posey, administrators and "a few students" narrowed the list to three finalists, Hill said.
Hill spoke with each of the three finalists Wednesday, he said, finishing those conversations about 11 a.m.
"Of course, everybody said, 'Yes, I want the job,'" Hill said. "Then some had hesitations because some had questions about what their needs would be coming to Anniston. … Each of them had some questions about some specific things, trying to make sure we could accommodate what they think they would need to move this program."
Jackson will replace Rico White, who accepted the head coaching job at Mae Jemison in December.
"From the outside looking in, I think Coach White did a great job bringing kids together," Jackson said. "It looks like kids are staying home and playing together. They're committed to a community and school.
"When the community rallies behind a team, and kids rally to a school, success can happen."
Jackson was 2-8 in 2022, his lone season at Tarrant, which has not won a playoff game since 2006. The Wildcats have enjoyed just two winning seasons and two 5-5 seasons since then.
Tarrant has won six games in the past four seasons, and Jackson was the Wildcats' third head coach in three seasons in 2022.
Jackson is 58-59 in 11 seasons overall at Murphy, Escambia County, Aliceville and Fairfield. He's 4-3 in three playoff appearances, including a run to the 2016 Class 2A title game at Aliceville.
By comparison, White was 30-72 over 10 years and six schools before going to Anniston, where he went 35-23 with five playoff appearances in as many years, including a 2019 run to the 4A semifinals. Before Anniston, White had one playoff appearance and a 1-1 playoff record.
Jackson's 20-year coaching career includes assistant's jobs at Baker, Alma Bryant, Satsuma, and Shades Valley. He was a defensive coordinator at Satsuma and Shades Valley.
Other known candidates for the job included former Wellborn/Anniston wide receiver Damien Dorsey and current Anniston defensive coordinator/associate head coach Bradley Ball.
Jackson takes over a proud program that boasts Class 6A state championships in 1989 and 1994. Anniston made the playoffs all five seasons under White, reaching the 2019 Class 4A semifinals.
The 2022 Bulldogs fell to eventual state champion Andalusia 35-28 in the 4A quarterfinals.
He draws inspiration from his father, Richard, who served as a middle-school coach for 30 years in their native LaGrange, Ga.
"He taught me a lot about structure, discipline and organization," Jackson said. "I'm a really practical guy, and things close to home affect me more.
"You can see it from TV and see from afar, but I know what I have in my father."
Jackson had to be that for Aliceville in 2016. A player, Willie Davis, died from injuries in an automobile accident in February of that year, and passenger Deonte Taylor suffered life-threatening injuries.
Taylor recovered and returned in time to play in Aliceville's season-opener against Gordo. Players wore Davis' No. 22 on their helmets.
That Aliceville team went on to tie the 1997 school record with 13 wins before falling to powerhouse Fyffe 28-0 in the 2A title game.
"I had a bunch of great kids, and the community surrounded those kids," Jackson said. "The kids were playing for him (Davis), but at the same time, those kids and community rallied together.
"They bought in on what we were teaching."
As for the Super 7 experience, Jackson wants more.
"Once you get there, you want to go back, and Anniston is a place where you can do that," Jackson said. "That's why I was so interested in the position.
"For me, and for us, the goal is a state championship."
Jackson also expects to keep Anniston's recent run of college signings going. He had as many as 10 players from one Murphy team sign in one year.
His signees include Jimari Butler (Nebraska) in 2019. Jamar Richardson (2016) signed with Jones Community College and later with Ole Miss, before finishing his career at South Alabama.
Anniston's recent run of signings includes Antonio Kite and Ryqueze McElderry to Alabama and Kamron Sandlin to South Carolina. Current junior Jayden Lewis committed to Auburn earlier this month.
"That's something we really push," Jackson said. "We push for kids to go Power 5, Group of Five 5, FCS, Division I, Division II, NAIA."
Jackson said he plans to meet with Anniston players and parents some time next week.
"I know they dealt with another staff for a long time," he said. "I just ask them to give me an opportunity."
Rico Jackson file
The new Anniston High head football coach's career history:
2022: Aliceville, 2-8
2021: Murphy, 2-8
2020: Murphy, 5-5
2019: Murphy, 6-5
2018: Escambia County, 6-4
2017: Escambia County, 2-8
2016: Aliceville, 13-2
2015: Aliceville, 6-5
2014: Fairfield, 6-5
2013: Fairfield, 5-5
2012: Fairfield, 5-5
Totals: 11 seasons, five schools, 58-59 record.