'If it ain't broke … '
Blanchard, Smith's defensive coordinator for 17 years, elevated to interim head coach, 'definitely' interested in becoming full-time replacement
By Joe Medley
East Alabama Sports Today
Congratulatory calls came like a hurry-up offense at James Blanchard on Wednesday … family, friends, fellow coaches and former Alabama secretary of state John Merrill.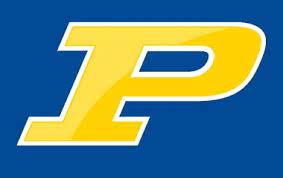 "He just congratulated me and said I deserve it," Piedmont High School's newly named interim head football coach said. "John's been a part of the community here at Piedmont. I'm real good friends with him. He's a super guy.
"He just called to congratulate me and just hope they pull the trigger on the head job. Everybody says I deserve it, and I think I do, too."
Blanchard, Steve Smith's defensive coordinator for all 17 years Smith served as Piedmont High's head football coach, has been elevated to interim head coach, Piedmont principal Dr. Adam Clemons said.
Blanchard will run the program "until the position is filled," Clemons said.
Smith announced Jan. 13 that he has accepted an offer to become Westbrook Christian's athletics director and head football coach. Smith will continue to serve as Piedmont's athletics director until the end of the spring semester.
Smith threw his full support behind Blanchard as his replacement at Piedmont.
"I will be very public and vocal with my support for Coach Blanchard to get the opportunity to move into the head coach's position here," he said. "Now, I won't have any say so in that decision. That's what the Board of Education is for, but he would be a slam-dunk recommendation from my end.
"I'm so appreciative of the job he's done all 17 years with me."
Clemons said last week that there's no hurry to hire Smith's replacement.
"We are taking our time," he said. "We will post the job next month (February) and then pick the right candidate.It will likely be a few months before we announce."
Current interim duties major in managing offseason weight lifting. Blanchard has run the middle-school and football weight rooms for years 17 years.
"It's nothing that I haven't been doing," he said. "I'm in the weight room, and I've kind of been over the kids, and stuff like that. As far as that, nothing's really changed.
"It's more responsibility, as far as talking to coaches, if they come down here to see the kids from colleges, which I've done that, too, if Coach Smith wasn't around."
As for whether Blanchard wants the head-coaching job full time, well, he offered a slam-dunk answer.
"Definitely," he said.
Blanchard came to Piedmont shortly after Smith in 2006 and has served as Smith's defensive coordinator since. The Bulldogs won 198 games, 10 region championships and five Class 3A state championships with two runner-up finishes over that span.
Piedmont has reached at least the 3A semifinals each of the past eight seasons.
Blanchard has also been assistant head football coach, handling those duties when Smith had to be away from the facilities.
Blanchard also served as the school's head baseball coach until turning that over to Matt Deerman in 2016.
"For 17 years, I've seen how it's done," Blanchard said. "I've been a part of how it's done, so It think that plays a big part into, if it ain't broke, don't fix it."
Blanchard said he's turned down head-coaching opportunities elsewhere.
"They take care of me here at Piedmont, and it just wasn't the thing I needed at the time," he said. "My dream is to be at Piedmont. I love this place. My heart and soul is here. I've gave 17 years to this place. I love these kids. I love our coaching staff, and I love our community.
"It's hard to find that at other places."
Blanchard said he's open to taking the athletics director's role, once Smith moves on to Westbrook.
"I'm not real sure what their plan is, as far as the athletics director," he said. "Nobody's told me that, so I couldn't really comment on that.
"I wouldn't mind it. I've seen what Coach Smith does over the years, and it's a lot of work to be the head football coach, but the thing about it is, we have such a great staff, football wise. Coach Smith could do a lot of that stuff and his staff take care of football.
"We've still got the same staff here, so if the opportunity presents itself, I wouldn't mind, because I know my coaches would take up the slack."
Cover photo: Long-time Piedmont defensive coordinator James Blanchard, former Alabama secretary of state John Merrill and former Piedmont head football coach Steve Smith pose for a picture during one of the school's five state-championship celebrations. (Submitted photo)