Battle of the Bulldogs
Anniston, Piedmont to meet next two years in football, both games at Field of Champions
By Al Muskewitz
East Alabama Sports Today
You can already see the game day T-shirts.
Battle of the Bulldogs. Anniston at Piedmont. Only game in town.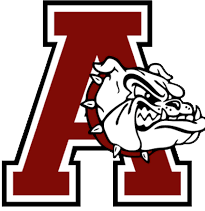 When the AHSAA announced its latest round of reclassification for football Tuesday, it sent teams all around the state scurrying to find non-region games to complete their schedules.
Some teams have had better luck than others.
Anniston has been one of those that has been searching hard. Assistant coach Brad Ball has been on the phone with teams all around the state the last three days and found another game in his back yard.
The two Bulldogs will meet this coming season Sept. 22 — a Thursday Week 5 game — at Piedmont. It's a two-year deal with both games being played at the Field of Champions, splitting the gate after expenses.
Piedmont is the reigning Class 3A state champions. Anniston is a Class 4A program returning to prominence.
Ball confirmed the game, which has been in the works the last three days, Friday morning.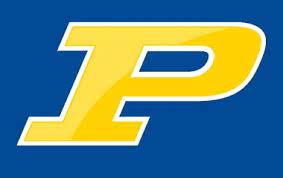 'We have a lot of respect for their program,' Piedmont coach Steve Smith said. 'It's two teams within the county that have a chance to make a deep run. If I were a county football fan that's a game that I'd love to see.'
'It'll be a big game,' Ball said. 'Nobody in the county is (playing) that day; the only game town. We expect a big crowd from both fan bases but also other communities.'

'I'll be honest with you, we wanted to be the only show in town,' Anniston head coach Rico White said. 'It'll be huge for our program and I think it'll be huge for (Piedmont coach Steve Smith's) program also, even though his program has really been established.

'We're trying to get on that same level and playing those types of teams will help us. It will be huge for our community and theirs … I'll just say it was meant to be and, man, I'm just thankful to Coach Smith and overall.'
It will have been 74 years since Anniston and Piedmont have met on the football field when they play in 2022.
Anniston leads the all-time series 4-0 with four shutouts. The teams played twice in the Roaring 20s and twice in the late 40s.
Anniston also has Wellborn on its schedule for Week 0 and continues to seek games for Week 1 and 7, leaving the final week of the schedule open in preparation for the playoffs. The goal is to find opponents close to home, which White says not only will be beneficial to his program but football in Calhoun County overall.
'We're heavy on playing more local teams,' Ball said. 'What's the point going two or three hours (away) when you can get a good, competitive game here in the county. It really makes no sense to you to have to branch out that far for a game.'

For Piedmont, the game completes its schedule. In 2022, these Bulldogs will open at Cherokee County and finish at Sylacauga. They'll also have a Week 0 jamboree with Fyffe.
The last time they've played
Since Anniston and Piedmont are renewing a series that last was played in 1948, here's a look at the last time each played other teams in the county.
| | | | | |
| --- | --- | --- | --- | --- |
| | Anniston | | Piedmont | |
| Teams | Last | Series | Last | Series |
| Alexandria | 2015 | 33-7-0 | 2021 | 11-40-4 |
| Anniston | — | — | x-1948 | 0-4-0 |
| Donoho | Never | Played | Never | Played |
| Jacksonville | x-2021 | 25-14-0 | 2021 | 26-25-3 |
| Ohatchee | 2021 | 1-2-0 | x-2021 | 34-18-2 |
| Oxford | 2006 | 48-27-4 | 1996 | 15-16-2 |
| Piedmont | x-1948 | 4-0-0 | — | — |
| Pleasant Val. | Never | Played | 2021 | 21-1-0 |
| Saks | 2017 | 12-6-0 | 2021 | 18-15-1 |
| Weaver | Never | Played | 2021 | 28-12-0 |
| Wellborn | x-2021 | 18-16-1 | 2021 | 15-15-0 |
| White Plains | x-2021 | 6-0-0 | 2013 | 15-2-0 |
x-on the schedule in 2022