Monster undertaking
Oxford's new summer wooden-bat baseball team taking the steps to move from concept to first pitch; Brooks a 'leading candidate' for manager
By Al Muskewitz
East Alabama Sports Today

It's been about a month since Scott Brand and officials from the Sunbelt Baseball League sat under the tent on the infield of Choccolocco Park's Signature Field and introduced their new summer wooden-bat baseball team to the community, the Monsters.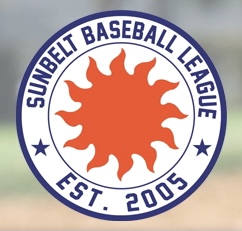 There's been a lot of do since then, all of it from scratch. There are logos to design, personnel to hire, broadcast partners to secure, merchandise to hawk and tickets to sell.

One of those boxes is checked, another is close and the rest is a work in progress that, frankly, should accelerate once the next part that's close is completed and there's some imagery to attach to the team.

A broadcast partnership with Oxford radio station WVOK was announced earlier in the week. The next element is the logo, which could be unveiled later this week. It's expected to feature a bull skull in a ball cap – an homage to the Choccolocco monster of local legend – outfitted in traditional Oxford black and gold. As soon as the design passes final inspection officials will start slapping it on all sorts of team gear.

Choosing the face of the program, the field manager, remains a work in progress. Scott Brand, the president of Ignite Sports, the Monsters' ownership group, said Wednesday more than a half dozen candidates have expressed interest in the two-month position and Oxford High School baseball coach Wes Brooks is "probably" the leading candidate.
Among the others are college assistant coaches on the NCAA level and a couple existing assistant managers in the Sunbelt and Northwoods leagues.
"I'm smart enough to realize that's a baseball hotbed and the only reason I say Wes is a leading candidate is he knows who's there and has developed most of the guys and has got a lot of good connections there," Brand said. "It's a perfect job for either a local high-profile coach or an assistant or D-I coach who's maybe the fourth coach and wants his first chance to manage.
"It'd be nice to say you have a guy coming from the University of Texas or Louisville … but if I can say we've got a local guy who's developed this talent and we sent it off to Division I, that's something. I'd rather focus on developing local talent. I want to win, don't get me wrong, but if there's a chance to get a good local coach over someone who's far off (that has merit)."
Brooks confirmed he was interested, but he still is weighing how it all fits into his existing commitments at home and on the field.

"I'm definitely interested, but there are some things schedule wise I have to work out and think about," he said. "It's something I would enjoy, it's something that would be a challenge, it's something I think I'd be really good at. I've always had that thought of coaching the next level of guy as far as where an 18-21-year-old is in their career. I just don't want to make a quick decision.
"I'm committed first and foremost to my Oxford High School baseball team and if I do something like that I wouldn't want it to (conflict) with that … and I don't want to give any less at being the best husband and father I can be to my family, either. I want to make sure this is a 100 percent family-based decision."

Meanwhile, Brand has received interested from about 15 suitors from "all over the country" for the club's assistant general manager's job.
By the time the Monsters start playing next June, the league could have as many as two new franchises and split into divisions, perhaps the Metro Atlanta and the Western outposts. There has been interest from Carrollton and LaGrange, which, if both came aboard, would bring the league's membership to 11 teams.
League officials are expected to meet for a planning and scheduling session Thursday.