Coming home
Former Piedmont standout Jenkins returning home with the opposition as Davidson plays Jax State in the opening round of the FCS playoffs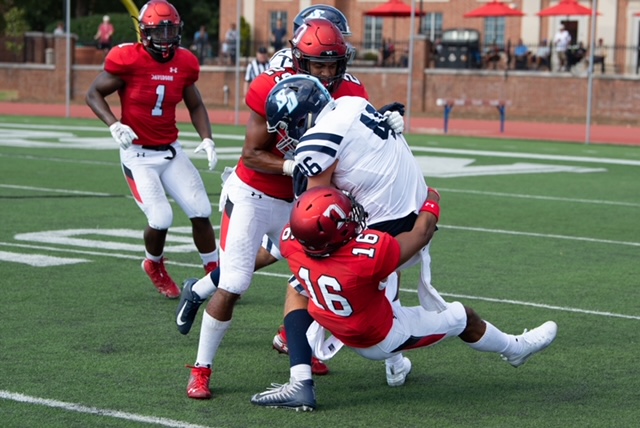 By Al Muskewitz
East Alabama Sports Today
Kaedon Jenkins was watching the FCS Playoffs selection show with his teammates waiting for his team to go up on the big board. When the matchup flashed across the screen he couldn't believe his eyes.
His Davidson football team was assured a spot in the 16-team field, but when the former Piedmont standout saw where it was placed in the bracket it was too good to be true.
His teammates likely only saw the No. 4 seed in the bracket, but for Jenkins the name on the other line hit close to home.
The Wildcats are heading to Jacksonville State to play the fourth-seeded Gamecocks Saturday in their first-ever FCS playoff game and that meant Jenkins is coming home.
"I was really in disbelief," the sophomore cornerback said Tuesday. "It was such a shock and just such a crazy coincidence that we would be playing against my home town in our first ever playoff appearance.
"I was really looking forward to it and looking forward to playing in front of people who haven't seen me play since high school. I feel like it's just going to be a great opportunity for us as a program to showcase our growth as a program and personal growth, too."
The Wildcats, a non-scholarship FCS program, hadn't played in a postseason game since the 1969 Tangerine Bowl. They have never won a postseason game, and they've been playing football since 1896.
The Gamecocks, meanwhile, have been regular playoff participants, but regularly have disappointed after dominating their league.
Expectedly, Jenkins' teammates have peppered him with questions about the Gamecocks (9-2) and the stadium experience, but "nothing too crazy," he said.

Alas, he could only give them a perspective as an observer. The last time he was in the stadium was on an unofficial recruiting visit (the Gamecocks didn't show much recruiting love, but that's not a factor here). His last recollection of playing in it was as a youth league all-star.
When Jenkins signed with Davidson, coach Scott Abell had just finished his first season with the Wildcats that was their first winning season in more than a decade and only their 11th in 50 years.
Jenkins could see they were building and wanted to be a part of it.
"Originally I noticed they had a new coaching staff and saw after that first season that they really had an upward trend going with the program," he said. "On top of that there was the great academics that will help set me up for the future.
"I didn't feel like it was the idea of taking a chance, especially with football. Of course, I was focused on my academics as well, but I felt like I would have a good opportunity to play here and better my skills and I had faith in the coaching staff that they would help establish this football program."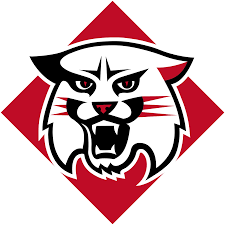 The upward trend that Jenkins noticed, well, it's continued. The Wildcats went 8-4 in 2019 and there's no telling what heights they could have reached when COVID took out 2020, but they are 4-2 going into the playoffs and knocked off their league's big dogs on the way to get there.
Both of their losses came to scholarship programs (Elon, Presbyterian) and they had leads in both games – in the first half against Elon and midway through the third quarter against PC. They won the Pioneer Football League title thanks to a 35-21 win over San Diego in early April.
Jenkins is in his first year as a full-time starter after serving an apprenticeship behind a four-year veteran the year before. In six games he has 25 tackles (2.5 for loss) and broke up six passes. His 21 solo tackles rank fourth of the team.
"The new-found appreciation of the football team around campus and stepping into this role of being a good football team is awesome," he said. "It's just a great feeling knowing I'll have an opportunity to be a part of history on this campus and hopefully we can take advantage of this opportunity."