Too tough
Cole breaks out of four-way tie for the lead to win Gadsden City Championship for his 20th win on County Tour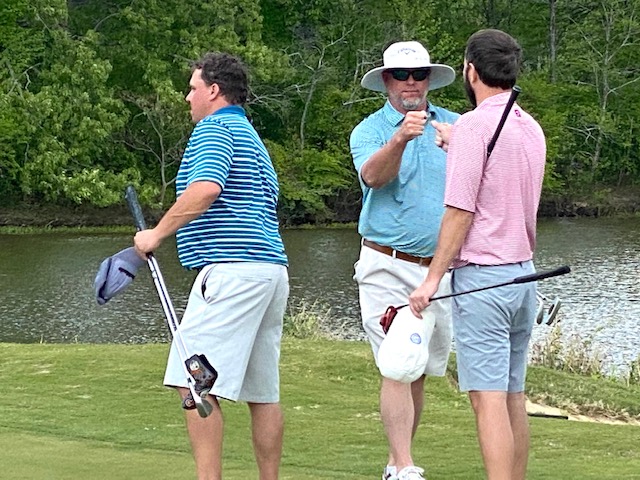 By Al Muskewitz
East Alabama Sports Today
GADSDEN – For all the fans of alliteration in the gallery, Ty Cole teed one high for them and let it fly.

Ty tames Twin Bridges to take 20th Tour title.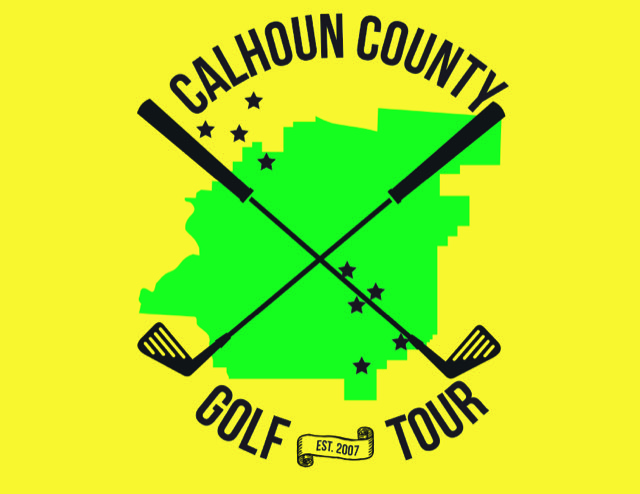 Cole became the second player to win 20 Calhoun County Golf Tour titles Sunday when he reached the milestone by winning the Gadsden City Championship – the newest County Tour event – for the second time.

The 45-year-old Etowah County native broke away from a four-way tie for the overnight lead early in the back nine and finished with a final-round 70 for a two-day total of 6-under-par 138.

He won by two shots over Corey Ray of Boaz, one of the other first-round co-leaders. Chad Calvert, Brennan Clay and Championship B flight winner Clay Calkins all tied for third overall at 142. Calkins shot the low round of the day (69).

Cole also won the event in 2014 and became its first two-time winner. It's his first win on the Tour since last year's delayed season opener at Silver Lakes.

"I won the first one last year and my game went south," Cole said. "I think a lot of it was I played a ton of golf through the winter and I don't ever do that and then you had all the COVID stuff pushing the tournaments further back into when I would normally not play or have to play as much. So, by the time golf got cranked up last year I think I was almost burnt out."

Probably not much risk of that happening this year because his priorities have changed. As discussed after Saturday's 68 he has other interests to occupy his time that might otherwise have been spent on the range. He enjoys getting away from it all riding four-wheelers and he absolutely loves coming home from work and playing with his 2-year-old son Camden, who helped hold the championship trophy Sunday.
"Golf just ain't as high as it used to be," he said. "I don't know how much golf I'm going to play this year. I'm going to ride (ATVs). I'm going to hang out with him. I'm just not going to go and beat balls and do all that like I used to.

"Winning here is not going to change anything right now. I'm exhausted. Today didn't give me the golf bug, if you know what I mean. I'm just going to be playing it be ear. How do I feel? Is anybody else doing anything I'd rather be doing than playing golf?"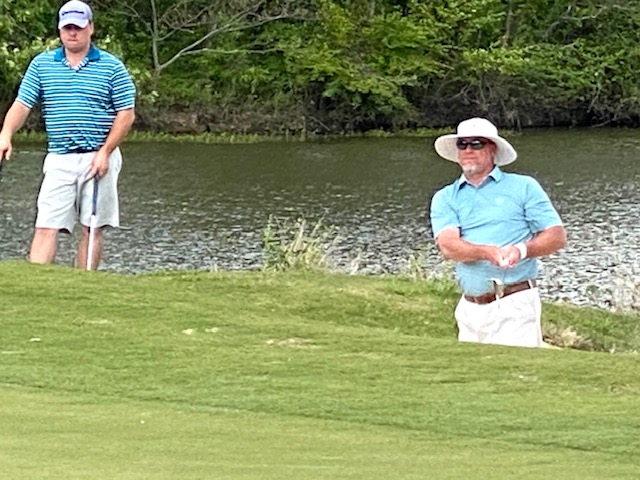 Hearing Cole may play a more limited schedule may give hope to the players who have been chasing him all these years, but even if he isn't playing as much as before, he's still got enough game to be one of the favorites whenever he plays.

The key stretch Sunday came right after the turn when Ray found the hazard on 11 and made bogey, then Cole made birdies on three of the next four holes.

Cole and Ray separated themselves from the logjam by the turn. On 11, Ray misclubbed trying to get over the stand of trees that guards the green and found the hazard. He took a drop and had to make a long putt to save his bogey. Cole made par to take a one-shot lead.

"I had kind of weird lie right there, just outside the bunker in the rough and it was real bare there," Ray explained. "Five-iron was the club for the yardage, but 6-iron was the club to make sure I got over the trees and I chose wrong.

"I hit it a little squirrelly and it rattled around what felt like an eternity in the (second) tree and kicked down into the water. After that is was tough to get out of that mindset. When you give up two shots like that it's not insurmountable but you know he's not going to really make a mistake coming in to have a big number."

Cole extended his lead on 12 when he hit a 9-iron from 150 yards to three inches. He followed it with a birdie on 13 and added another birdie on 15 to go up four. He let off the accelerator and bogeyed two holes coming in, but had a big enough cushion that it didn't matter.

Ray made a nice putt from off the green at 18 to secure solo second, but that was the part of his game that was most frustrating. He hit 14 greens in the round, but had 27 of his 30 total putts on them.
"Putting is what killed me," he said. "It has always held me back; I don't know what it is. I've always been a pretty good ball-striker and had a lot of good looks, but for whatever reason I can't roll them. 

"With a par putt I putt very freely, but when I'm over a birdie putt I tense up. My putting has always kind of held me back and that's what happened today. I just didn't putt well at all."

NOTES: Calkins' round featured two birdies and an eagle, offset by a bogey at 18. It was his best round on Tour since an opening-round 67 in the 2018 Pine Hill Invitational. It was one of only seven rounds under par Sunday. … Closest to the prizes went to Cole, Jeff Chapman (No. 3), Justin Goree (No. 8) and Timmy Woodard (No. 16). Cole's and Chapman's were inches from being aces … Every player in the third flight improved their score over Saturday's first round. Flight winner Chapman (18) and Randy Watson (16) made the biggest moves. The entire flight improved by an average of 7.9 strokes. The second flight improved by an average of 2.8… The next County Tour event is the Oxford City Championship at Cider Ridge May 1-2.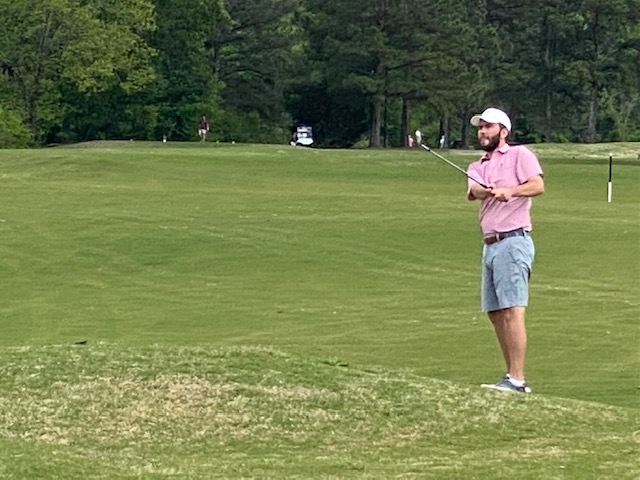 Gadsden City Championship
Championship A
Ty Cole

68

70

138
Corey Ray
68
72
140
Brennan Clay
72
70
142
Chad Calvert
69
73
142
Gary Wigington
68
75
143
Harrison Hughston
71
72
143
Andrew Brooks
72
72
144
Caleb McKinney
72
75
147
Timmy Woodard
68
81
149
Jake Goggans
70
81
151
Will Brown
71
81
152
Championship B
Clay Calkins

73

69

142
Dane Moore
73
71
144
Jody Wooten
75
72
147
Norman Clifton
73
74
147
Tanner Wells
73
75
148
Logan Forrester
73
76
149
Jeremy McGatha
75
75
150
Matt Miller
75
75
150
Casey Harmon
75
77
152
Hunter Carr
74
80
154
Bill Gilchrist
74
82
156
Chase Hollingsworth
73
NC
NC
Championship C
Tee Brown

76

72

148
Chance Harris
76
74
150
Chris Cox
77
74
151
Jeremy Willis
77
74
151
Layton Bussey
76
76
152
Josh Poole
77
77
154
Danny Whittaker
76
80
156
Chandler Richards
76
81
157
Chip Howell
76
83
159
Nick Hubbard
77
82
159
Will Broome
77
83
160
Mike Hughston
77
87
164
Johnny Barnes
76
97
173
First flight
Dustin Travis

78

70

148
Drey Reeves
79
75
154
Lamar Carter
80
74
154
Nick Pollard
78
76
154
Randy Lipscomb
79
78
157
Mason Dennis
78
79
157
Mark Guyther
78
81
159
Matt Greer
80
79
159
Eric Ray
78
82
160
Matt Rogers
80
80
160
Blake Grisham
80
81
161
Ted Heim
79
84
174
Daily Thomas
78
DNF
DNF
Second flight
Corbin Holland

82

71

153
Drew Anderton
83
72
155
Dre Davenport
81
80
161
Craig Messer
82
80
162
Clay Smith
86
76
162
Justin Goree
85
80
165
Zach Mangum
86
79
165
Clayton Chandler
85
85
170
Nathan Williams
86
85
171
Daniel Ricks
82
91
173
Jason Payne
85
91
176
Third flight
Jeff Chapman

88

70

158
Tyler Dopson
88
78
166
Greg Burnett
89
81
170
Mark Gaines
87
84
171
Kenny Fulmer
90
84
174
Randy Watson
98
82
180
Houston Black
94
87
181
Scott Jimmerson
92
90
182
Keith Hutcheson
99
94
193
Adam Benefiel
106
102
208
Maverick Smith
89
NC
NC
Kelly Rogers
95
DNS
DNS
Dennis Moyer
WD
Chase Thomas
WD
Mark McCaig
DNS