Helping the healing
Ragland, Ohatchee to play benefit softball game for local victims of last week's tornado

By Al Muskewitz
East Alabama Sports Today

RAGLAND — "It's never the wrong time to do the right thing."
That's a piece of advice Ragland softball coach Rodney Lipscomb has given his players many times over the years, borrowed from the wisdom of Golden Spring Baptist Church pastor Roland Brown, and it sums the sentiment of a game he's helping put together perfectly.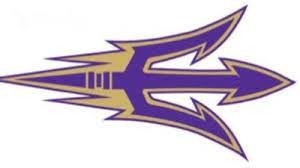 On April 7, Ragland and Ohatchee will get together at the Signature Field at Choccolocco Park to play a benefit softball game for the Calhoun County tornado victims.

Oxford will play Pell City in the 4:30 p.m. game and will forego its JV game at the park to accommodate the lakeside rivals. The umpires are donating their time for that game.

It'll be a $5 cash donation and a toiletry or new clothing item for admission. Organizers had a modest goal of raising a couple hundred dollars in mind at the start and now they are hoping to raise upwards of $20,000.

"That's not out of the realm of possibility, by any means," Lipscomb said. "This has really taken off. I was answering calls in the third-base coach's box in the game last night. It just blew up."

"He called me before our game to talk about it and said this had turned into something a lot bigger than I (he) expected," Ohatchee coach Kendall Poe said.

Last week's EF3 tornado claimed five lives in Calhoun County, including the mother and grandparents of Ohatchee softball player Ontarriah Braxton and former Ohatchee football player Domonique Thomas. Braxton is recovering from surgery for the injuries she suffered in the storm.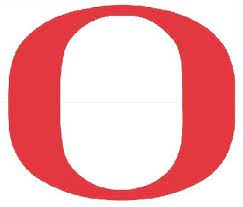 Booster groups already have designed a supportive T-shirt for sale, the proceeds from which will go directly to Braxton, Thomas and their surviving family members. The shirt features both players' uniform numbers.

Proceeds from the game will go towards general tornado relief.

"It means a lot to us that we can put competition aside for a night and raise some money for our kids," Poe said.

Several softball programs around the area already have reached out to the Lady Indians offering donations.
Poe was quick to give Lipscomb "100 percent of this credit" for organizing the game.

"It means a lot to me," Poe said. "Ragland is my hometown and Coach Lip was one of my coaches. I'm humbled and touched he would think that much about us to reach out to do something like this."

Lipscomb understands the pain the Ohatchee community is feeling. He said Ragland experienced the same thing when it lost a child from the Shoal Creek Valley community in the 2011 storms.