Atchley in at Weaver
UPDATED
Bearcats popular girls basketball, softball coach gets shot to become school's head football coach
By Al Muskewitz
East Alabama Sports Today

WEAVER — Weaver principal Andy Keith has watched Gary Atchley on the sidelines during basketball season and he's liked what he saw.

Atchley is one of the most animated head coaches in Calhoun County. His approach on the sideline is worth the price of admission, effective and, most importantly, the players respond to them.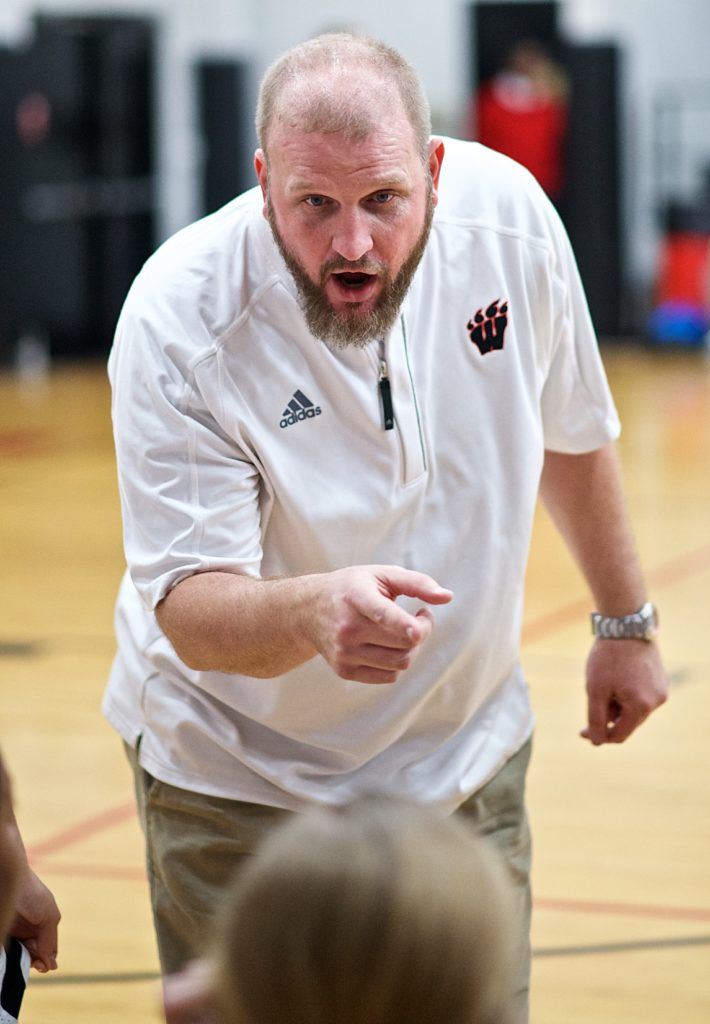 Keith is confident that style can have the same effect on the players on the football field and confirmed to East Alabama Sports Today Tuesday that Atchley will be the Bearcats' new head football coach effective immediately.

He replaces Justin Taylor, who stepped away after two winless seasons as the Bearcats head coach and has started a new position at Lincoln High School.

Since Atchley was already teaching at the school, it was just a matter of the Weaver administration assigning him the football coaching supplement, foregoing any formal board approval.
"I am very excited about being a head football coach," Atchley said. "I'm a Weaver guy. I love this school. I love this community. I just want to make the community proud again. I want to bring Weaver football back to where it used to be."

Atchley was on the staff of head coach Daryl Hamby that took the Bearcats to the playoffs each of the last six years of his tenure and eight times overall. He was the offensive coordinator the last four years of that run.

The Bearcats have gone 0-19 over the past two seasons and counting their first-round playoff loss in 2018 have lost 20 in a row.

Atchley stepped back from football when Taylor was hired, but was designated the team's point man with baseball coach Jamie Harper after the coaching change. He had been considered a leading candidate for the full-time job and had said he would wait until after the Bearcats' spring game with Ider to decide whether he would pursue the opening.
"We're excited that he accepted to be the head football coach here," Keith said. "He has a lot of community support and school support. The kids love Gary. Gary is the best fit for Weaver High School.
"We've talked a lot this past year and his knowledge and how to build a program I think is just what we need. Gary is committed. Gary is dedicated. Gary is going to do what needs to be done to make our kids successful."
In addition to his past football responsibilities, Atchley also is the head coach of Weaver's girls basketball and softball teams, programs he built from marginal to respectability, earning trips to the regionals in both sports. With the demands of football, he likely will have to give up one of those two sports.
His daughter plays on both teams and has two more years to play. Discussions are still in progress to determine which sport Atchley will give up, but he said his hand would still be "very deep" in whatever program it becomes.

Word of Atchley's appointment spread quickly through the coaching community and received a positive response. At one point in the day he had 45 texts and 15 messages from well-wishers on his phone. When he came back in from gathering softballs for the team's indoor practice, the players had formed sort of a spirit line at the door in a "very emotional" show of support for their coach.

"I'm very invested in the girls teams at Weaver and no decision has been made," Atchley said. "I'm the girls' coaches and the head football coach. Maybe something will be done later, but … I'm super excited about being the football coach and I'm going to bed tonight worried to death how to win softball games."
One thing is certain, if Atchley brings his coaching style from the basketball floor and softball diamond to the football field, the Bearcats will be entertaining to watch.
"Gary is a passionate coach and he fights for his players and I don't want that to change about him," Keith said. "He fights for his kids in a way that I feel like if I were a player playing for him I'd love.

"The kids respond when they see their coach fighting for them. It's a little different in football than on a basketball court. The things you have to do and handle are going to be different, but the passion and the fire he brings won't be any different."
"I only coach one way – hard," Atchley said. "I know how to motivate kids and that's the only way I know how. I don't think anybody on that football field will have any problem figuring out what I exactly want for them."