Aces in the (same) crowd
Reaves, Minter score holes-in-one in same group on back-to-back days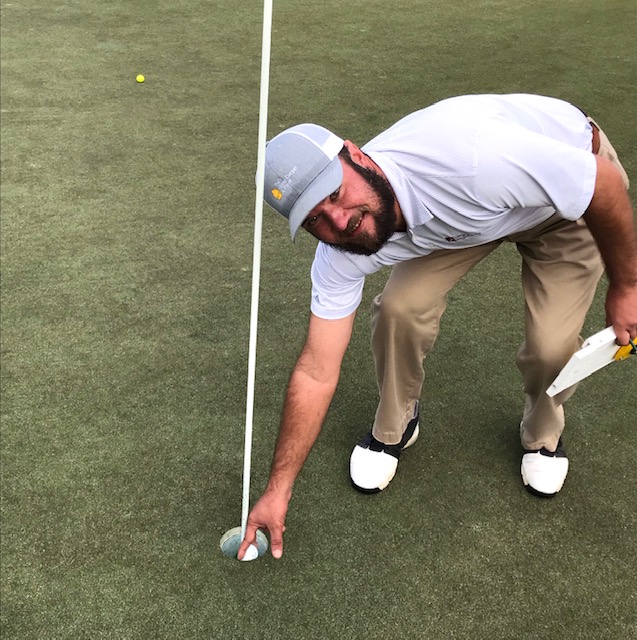 By Al Muskewitz
East Alabama Sports Today

SILVER LAKES – Two aces, from basically the same group, on back-to-back days. What are the odds?

Certainly, with all the analytics in sports these days somebody has calculated it. The only thing that would've made it astronomical is if it happened on the same hole, same day; those odds, it is said, are 17 million to 1.

Randy Reaves and Austin Minter made holes-in-one Friday and Saturday at Silver Lakes, playing in basically the same foursome both days.

Reaves struck first Friday when he aced the second hole of Silver Lakes' Backbreaker 9 from 108 yards with a wedge. He was playing with Austin Minter, Scott Martin and Alex Harper.

Not to be outdone, Minter followed suit Saturday when he jarred an 8-iron from 132 yards on Mindbreaker 4. He was playing in a group with Reaves, Martin and Alan Darnall.

And don't think the needles weren't flying – or that they just started after the second ace. Anyone who's been part of a regular dogfight knows such is life.

"I couldn't let Randy get all the glory for the weekend, so I had to make an ace from further away than he did," Minter said.

"Just ask him how many Sunny King's he has won," countered Reaves, who has six of the mid-summer classics.

Seriously, though, they were momentous shots. It was Minter's first ace in a formal round and Reaves' 10th.

"I was glad to get to be a part of his first hole-in-one," Reaves said. "I called it when he hit it, but because of the elevation of the green we couldn't see it go in. The first hole-in-one is always special so I grabbed my phone and snapped a couple pictures.

"I was playing with my dad when I made my first one and I was with my son when he made his first one. Austin's dad doesn't play so it is good two of his mentors, Coach (Martin) and I, were with him when he made his."

The only question that remains is who in the group is going to do it Sunday?