Quick hits
Here are the highlights of games involving Calhoun County teams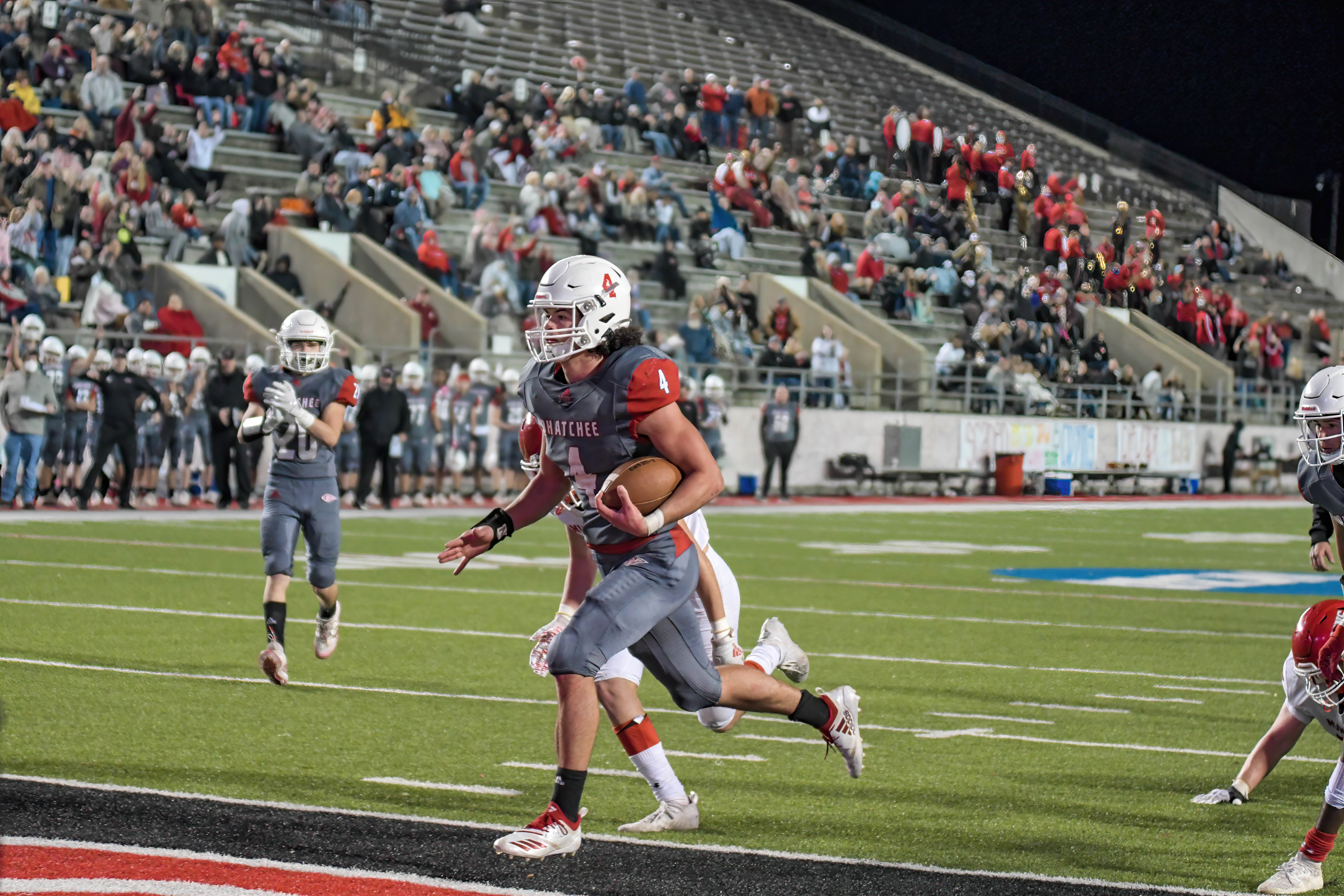 By East Alabama Sports Today

Ohatchee 40, Munford 18: Eli Ennis rushed for 293 yards and five touchdowns in a game moved to Jacksonville State because power hadn't been restored to Ohatchee High School through mid-afternoon Friday in the aftermath of Tropical Storm Zeta. The Indians' quarterback scored on runs of 89, 30, 12, 23 and 13 yards. Munford's Jay Tuck rushed for 125 yards and two touchdowns.

White Plains 44, Pleasant Valley 28: Kahlil Williams returned the opening kickoff for a touchdown and the Wildcats were off and running. Walker O'Steen rushed for 154 yards and two touchdowns to lead the Wildcats' offense. Jaden Chatman completed 12 of 19 passes for 219 yards and three touchdown passes – two to Carson Tyree in the first half and one to Quin Wilson in the third quarter. Jake Upton rushed for 112 yards and two TDs for PV.

Ashville 61, Weaver 6: The Bearcats ended their second straight winless season. It's been a tough year for the Bearrcats. The closest they came to winning was holding a 20-0 lead on Glencoe in their second game of the season. They had been outscored 392-28 and took a COVID forfeit loss to Piedmont. They have lost 20 in a row.

Westbrook Christian 34, Donoho 6: Lucas Elliot helped the Falcons avoid a shutout in their final game of the season when he caught a 20-yard pass from Grant Steed with 7:14 left in the game.

Westbrook opened a 34-0 halftime lead. Kinnedy Cranfield had a pick-six on the first play of the game and Will Noles threw four touchdown passes (78, 5, 45 and 38 yards), two to Caiden Wyatt.