Piedmont pummels PV
Bulldogs bounce back from first loss with 48-0 win, they're 17-3 after a loss under Smith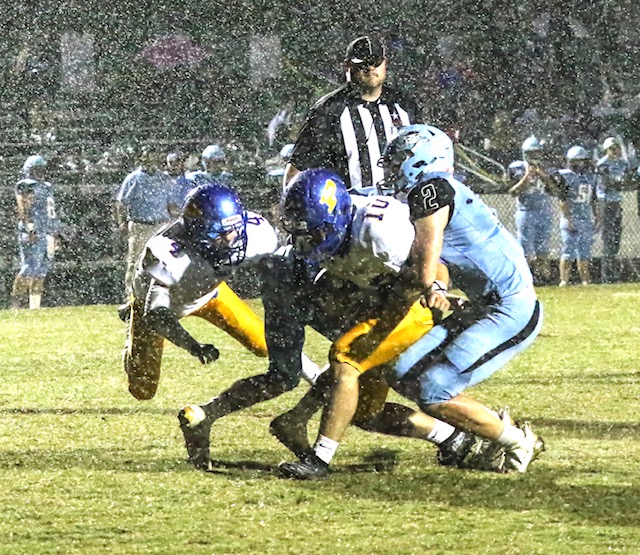 By East Alabama Sports Today

JACKSONVILLE – In the rare times that Piedmont slips, it never takes long for the Bulldogs to get back on the winning track.

The Bulldogs returned to their winning ways Friday with an easy 48-0 victory over Pleasant Valley, a win that kept them in the hunt for a piece of the Class 3A Region 5 title.

The Bulldogs (6-1, 4-1) have lost back-to-back games in the same season only three times in coach Steve Smith's 14-year tenure. They are amazing 17-3 in games immediately following a loss.

"We just try to look to the next game — even after a tough loss like last week," Smith said. "We always say the next game is the biggest game because it's the next game."

Last week's loss knocked them from No. 1 to No. 5 in the 3A rankings, but they went right back to work. Playing mostly on a short field and in heavy rain, they jumped out to a 48-0 halftime lead and maintained it with their reserves in the second half.

Jack Hayes threw four touchdown passes, two to Jadon Calhoun and one each to Austin Estes and Brayden Morgan. Hayes now has 15 touchdown passes this season and 59 in his career.

On the cover: Piedmont's Jakari Foster races towards the end zone against Pleasant Valley. (Photo by Greg Warren).