Sacred Heart suspends athletics
Declining enrollment, change in curriculum design prompts Class 1A private school to suspend its sports program (includes updated information)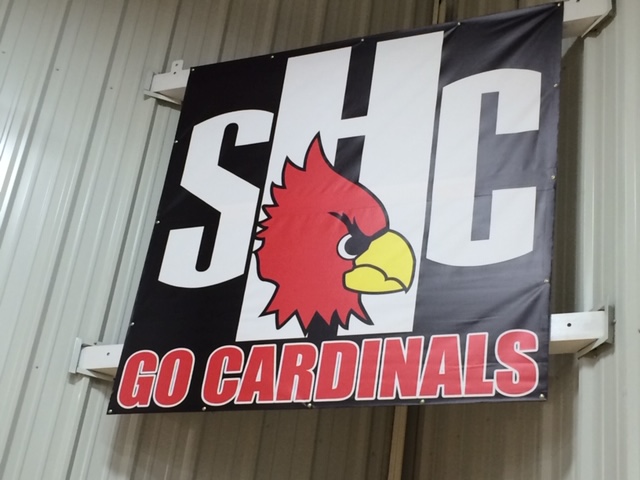 By Al Muskewitz
East Alabama Sports Today

Catholic education will continue at Sacred Heart Catholic School in the next academic year, but it will be without athletics, bringing a close to one of the most dominant runs of high school basketball in the state.

Cardinals boys basketball coach Ralph Graves confirmed the plans Friday after meeting with Sacred Heart pastor and head of school Fr. John McDonald. The school's athletics director and girls basketball coach, brothers Brock and Marcus Harrell, were told Thursday their contracts were not being renewed for next year, citing, they said, enrollment changes and curriculum design.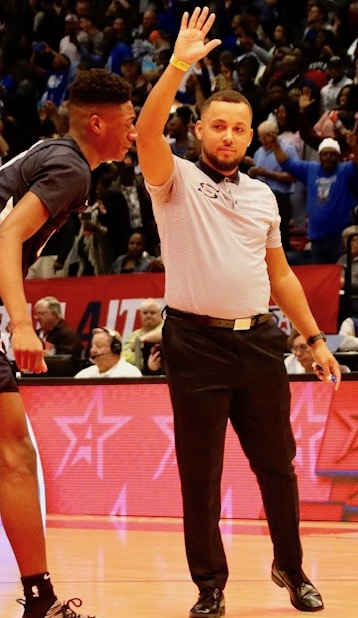 "Next year our high school will go to a hybrid high school and we won't have athletics," Graves said. "I do believe that's what's best for the school. I think it's a decision he didn't really want to have to make, but that comes with the process of the change and the academy they're trying to put at the high school at Sacred Heart."
 
Fr. McDonald was not immediately available for comment. Earlier in the day in response to an email from East Alabama Sports Today regarding the Harrells' situation, he wrote, "universal professional standards do not permit me to comment on personnel matters related to our school."

With only 39.83 students (Grades 9 through 11) in the Alabama High School Athletic Association's 2020-22 reclassification data, Sacred Heart was the third-smallest school in the state (any classification); those figures were down from 74.25 (Grades 10 through 12) in the previous reclassification cycle. In recent years the school had nearly 275 students K-12.

It costs between $5,800 and $6,500 a year for a first-child high school student to attend Sacred Heart with an additional $1,000 in student and other fees. It was not immediately known what the school budgeted annually for athletics.

In spite of their numbers, at the height of its run, the basketball team competed with and defeated teams from some of the largest schools in the state. Graves often said the number of classification A's didn't matter in the battle if you had talent.
 
"I don't think it's as bad as what people want it to be or what they say it was going to be, but I think he (McDonald) had to make a decision for everyone," Graves continued. "Everybody at the school is replaceable – everybody – but the school mission and what they stand for shouldn't be replaceable.
 
"I think this would be best for the school. I just think sometimes it's just a process people don't want to have to go through, but I think it'll go well, though."
 
As for his situation, Graves, who just completed his ninth season as the Cardinals' head coach, said he did not have another basketball coaching option to pursue at hand, but upon further consideration thought it might be a "really good time to break," especially as he and wife are expecting a second child. 
 
He said he still believes in the mission of the school and would send his toddler to its planned 2-year-old academy if the family were still living in the area at that time.
 
"Coaching at Sacred Heart over the last few years has been very stressful, even in the years when we were winning it," he said. "Trying to play in a league as the red-headed stepchild, by being a private school playing in a public school league.

In addition to basketball, the school also sponsored volleyball, golf, soccer and cross country. It had plans to field baseball and softball in this academic year, but those plans were scuttled before school started. It has never had football.
 
The suspension of the program leaves 14 high schools in Calhoun County playing varsity sports. Graves said the decision doesn't preclude Sacred Heart from resuming athletics in the future, but it was the most prudent decision to make at this time.
 
Overcoming all the shortcomings he perceived in a small private-school program when he took over, Graves turned the Cardinals' boys basketball team into one of the highest-profile programs in the state.

Built largely from underserved youth and providing them with stability, structure and educational opportunities they may not have had access to otherwise, his teams won more than 200 games, put together a string of six straight Final Four appearances, five straight appearances in Class 1A and 2A state championship games and won four straight state titles. The school's size classifies as Class 1A, but the basketball programs were moved into Class 2A in the previous realignment cycle due to the AHSAA's competitive balance formula for private schools.
 
Throughout the Cardinals' championship run rivals lobbed charges of recruiting and chicanery at the program, none of which were proved by state officials. Now with his program closing, Graves warned public school coaches about recruiting Sacred Heart players under threat of exposure.

Three of the Cardinals' most celebrated players — D.J. Heath, Diante Wood and Kevion Nolan — the anchors of that state championship run, all had their jerseys retired and all signed to play Division I basketball. Another celebrated player, Jayden Stone, played for Sacred Heart as a junior, transferred to a prep school in Kansas following the season and this year signed to play at Grand Canyon University in the Division I Western Athletic Conference. 

"First and foremost it was the children," Graves said. "Not only did we have some really good kids there as far as athletes and talent, we had some really good people. Those families were very supportive and everybody really wanted it to succeed when we first jumped off. I can tell you about the moment Sacred Heart first arrived and all those things because I was there, I saw it. Once we made that splash in that way it's something that can't be duplicated.
 
"What we did at Sacred Heart, we messed up the pecking order, and the pecking order at the top of our county is Anniston and Oxford. Those are the schools at the top of our county when it comes to athletics. It's always been that way and tradition wants to keep it that way.

"The next tier of schools in our county is Alexandria, Saks, Jacksonville, White Plains, Piedmont and Weaver; some years those teams may luck up and be pretty good to beat your Anniston and Oxford. Under that tier it was Ohatchee, Pleasant Valley, Wellborn, those schools. And under them, the fourth tier, it was the private schools.

"Basically what we said was forget the third tier, the second tier, we're going to top tier and that's what caused all the controversy. It's basically saying y'all stay in your place and be the doormat. As long as we're out here getting beat 80-0 they have no problem with it. How dare you challenge the tradition that we've built in the county."