SKCC canceled
Organizers make the call on canceling the 2020 Sunny King Charity Classic in response to coronavirus pandemic interrupting 41 consecutive years of play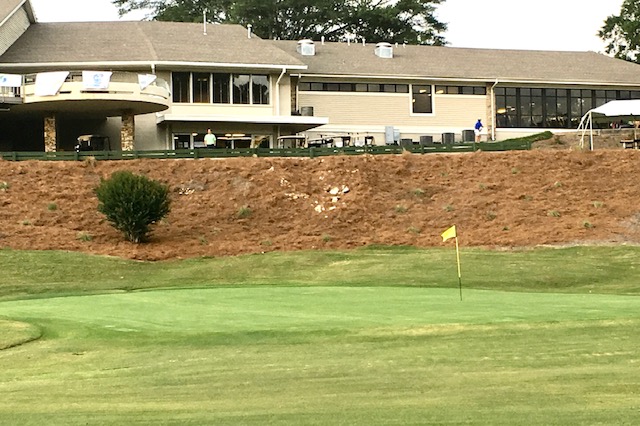 By Al Muskewitz
East Alabama Sports Today

For the first time since its inception in 1979 when it was held as a one-day event to raise money for the city's Christmas decorations, the Anniston golf calendar will be without a Sunny King Charity Classic.

Organizers of the largest charity golf tournament in the Southeast confirmed to East Alabama Sports Today the cancelation of this year's 42nd annual Classic out of an abundance of caution over the coronavirus pandemic.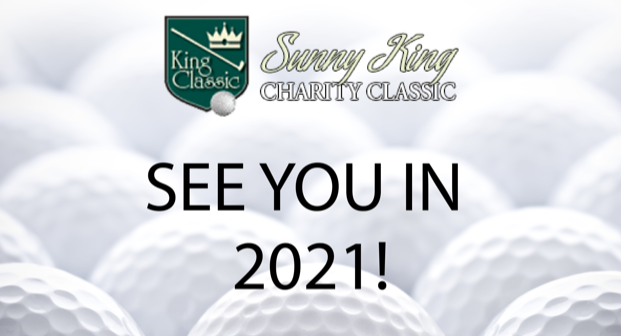 Here is the tournament's official announcement:

"The Greater Anniston Business and Professional Association and the Sunny King Automotive Group recognize this has been a difficult year for our community and our country. The Covid-19 epidemic has affected each one of us and we understand that resources are being stretched thin and will continue to be for the remainder of the year. Out of an abundance of caution, we have made the decision to cancel the 42nd Annual Sunny King Charity Golf Classic.

"We know the SKCC is a marquee sporting event in our region, as well as the state, and we are confident this is this best decision for our participants and our supporters.

"Stay well and we look forward to celebrating The King Classic in 2021!"

"It's disappointing, that about sums it all up," tournament chairman Brett Key said.

This year's tournament was scheduled for July 10-12 at Anniston Country Club, Oxford's Cider Ridge Golf Club and the Robert Trent Jones Golf Trail facility at Silver Lakes.

The event draws as many as 408 golfers every year, hundreds of volunteers and hundreds more revelers at the nightly social functions. The concourse above the 18th green at Anniston Country Club on Championship Sunday looks like a PGA Tour stop. The tournament has survived hurricanes and economic downturns. More importantly, it benefits more than two dozen area charities and has raised more than $3 million in contributions during the life of the tournament.

Jacob Harper and Jacob LeCroy are the defending champions and will be when the event resumes in 2021. They set all-time tournament scoring records last year with their 51-under-par total of 163 and 13-shot margin of victory.

LeCroy was looking forward to defending the title. He told East Alabama Sports Today on Tuesday it would "bum me out" if the Classic were canceled and believed it would "a little bit extreme" if organizers pulled the plug some three months before the first shot.
Players disappointed, understanding
Naturally, players were saddened by the cancelation, but they understood the reasoning behind it.

"It is disappointing not being able to get to play in it, but under these circumstances I totally understand," eight-time SKCC champion Gary Wigington said. "It's one of the things I look forward to every year and it's a fun tournament, but with all things considered it's probably a smart move, no doubt about it."
 
"I wish things would get back to normal," four-time past champion Jeremy McGatha said. "I'm ready for some normalcy and playing some golf. I think the committee's approach was it's in the best interest of everyone because of the virus and the economic situation; as much as it is the virus, it is asking people about donating generously during that time. I'm hoping this doesn't have any effect on any of our other county tournaments."

The first three events of the Calhoun County Golf Tour schedule already have been postponed and more dominoes started falling immediately after the King Classic announcement.

The May 15-17 Gadsden CC Invitational has moved to Aug. 14-16. The Wilfred Galbraith Anniston CC Invitational, scheduled for May 29-31, "most likely" will slide into the Sunny King Classic dates if social distancing restrictions have not been eased by mid-May. The Calhoun County Championship will remain the final event of the schedule but could move to the last week in August to accommodate the Gadsden change.

King Classic organizers have been monitoring the situation since local, state and federal authorities began formulating a response to the pandemic. The only concession they made prior to Thursday's announcement was delaying the start of online registration until May 1. There had been consideration to moving the tournament to the fall, but at that time it would be competing with other seasonal and rescheduled events.
 
"I just don't think they had much of a choice," Anniston CC golf professional and general manager Steven Driggers said. "Realistically I think a lot of charity events are going to find it difficult to have sponsorship dollars come in this year just because so many businesses are affected by this whole shutdown. On top of that, the events surrounding the golf are as much of a draw as the golf itself and if we can't host those events, quite frankly, it's not as big of a draw.
 
"Out of the championship flight, beyond that, I think people just come for the good time of the weekend. Without being able to host the parties like we always do I think it would be difficult for them to host it, the sponsorship dollars on top of that. And on top of that, we don't know as a whole how this shutdown is affecting the individuals who are going to be paying $325, $350 to play in this event. It's just affecting everything.
 
"Do I want to have this event? Absolutely … but having said that it's just the situation that we're in. I know as well as anybody without those sponsorship dollars that event is not nearly the same as it would be. The whole premise for having the Sunny King Classic is to be able to donate charity dollars to the organizations they donate to and without those sponsorship dollars they just can't draw that kind of money." 

Given the uncertainty of the times, tournament officials had not entered into any contracts with any of their vendors or sponsors. Officials said absent of the pandemic the Classic was on track for another strong year. They plan to use this time during the break to make improvements and consider some changes "to make this bigger and better" upon their return July 9-11, 2021.
 
The cancelation will cost the courses an outside estimate of between $13,000 and $17,000 just for the golf, as well as additional revenue from practice round play, practice round concessions and pro shop sales. It's an even bigger hit for Anniston Country Club, the headquarters course and host of all the social activities. SKCC weekend represents a "gigantic revenue producer" for the club.
 
Cider Ridge director of golf Lee Shurden said his facility will be "quite all right" in the Classic's absence, recouping the lost revenue through outside play. He noted his course has been busy every weekend during the coronavirus crisis (golf courses in the state have been deemed essential businesses), turning away play in fact because of a policy requiring single-rider carts.
 
"They have to make the decision they think is right; we'll support it," Shurden said. "We would love to host it, but safety is the No. 1 thing right now and if that's what they've decided we'll stand behind it. I'm sure everybody's disappointed, but there will be another year."