Art of patience
Coronavirus schools shutdown gives Alexandria softball player more time to work on her art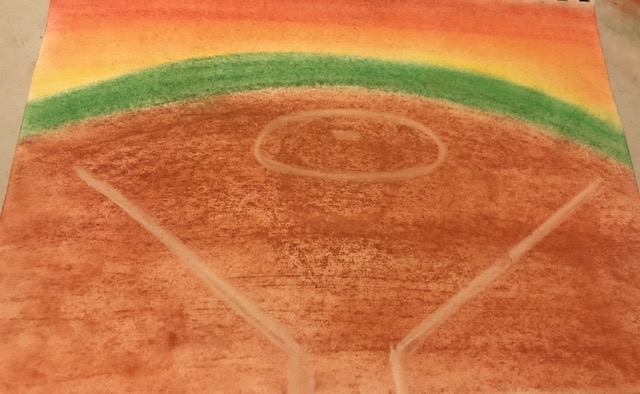 By Al Muskewitz
East Alabama Sports Today

Last Monday was the day the music died for high school athletics in the state of Alabama. That was the day Calhoun County officials shut down schools until at least April 6 in an effort to curb the spread of COVID-19 coronavirus, suspending all activities and putting school sports on hold for who knows when.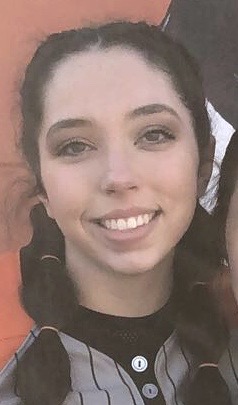 The shutdown meant no school-sponsored practices, no team meetings or contact with coaches, no facilities open. It would be the responsibility of the athletes in all the sports affected to stay in shape for whenever the day they return to the field arrives.
 
The school day at least brought structure, but without it thousands of students and athletes have all this idle time on their hands and virtually everything but the most essential closed. What to do? After their commitment to staying on top of classwork, many local baseball players were said to be spending free time hunting and fishing.
 
Multi-sport Alexandria athlete Rylee Gattis has used the lockdown to catch up on her art.
 
The sophomore is a pitcher/first baseman on the Lady Cubs' softball team and her season was "starting off on the right track" when play was halted (.462 BA, 3-1, 1.48 ERA, 32 Ks/23-2/3 IP). She also plays basketball (with her twin sister Chloe) and volleyball. All those activities limited her time with her art to "maybe 30 minutes every two or three days." Now, she has upwards of three hours a day to work on it.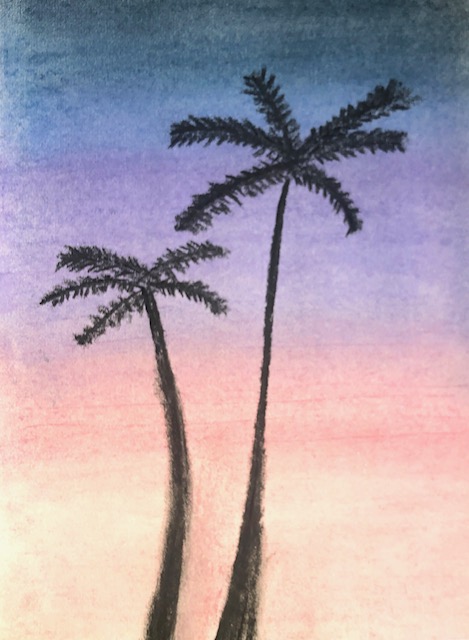 "I just like to do it," she said. "I usually don't have time when I'm heavy into school and softball practice and lessons; I do it in my free time. This past week I've gotten all day once I get everything out of the way."

Gattis caught the bug for drawing about five years ago when she started to sketch a picture of the mouse from Disney's Cinderella she found on her iPad. Her pictures typically are images she finds on the internet that strike her fancy that usually don't take long to draw.

One of her most recent pieces is one of her most thought-provoking and timely. It's the haunting image of an empty softball field (above), created at the end of the first week after administrators pulled the plug on classes and games. "It is empty and it's waiting for us to get on it," she said.

Her only formal art training was a "little class" she had in elementary school. It's still something she does "for fun," but she did enter a contemplative piece in this year's school art competition. She downplays her ability, but has plenty of benefactors.

"It's a talent we did not know she had," Lady Cubs coach Brian Hess said. "When we first saw them we were kind of shocked and her sister told us she really did draw them. I told her she didn't have to convince us, that we believed her. She is a talented kid."

Gattis remembered "a lot of crying" the day Hess told the team the season was on hold and its chance to three-peat as Calhoun County Tournament champions canceled. Since then she's continued to do the things necessary to keep her playing career on track, because he's hopeful of a return.

"I pray and hope we are going back," she said. "I don't know what the chances are, I just keep hoping God has a plan for us to go back. I love school, too, but I'm definitely ready to get back to softball."

When the games do return, don't expect her to put the sketch pad away.

"I'll still find time to do it," she promised.

Players, how are you handling the layoff? Catch a state-record bass? Playing the entire NCAA Tournament (your bracket) or first month of the N.L. East on PlayStation with your teammates? Drop a line to almusky@aol.com with your unique approach.