Heading to the Hall
Ohatchee football coach Scott Martin is at Pro Football Hall of Fame to celebrate and share the induction of his former player, Ed Reed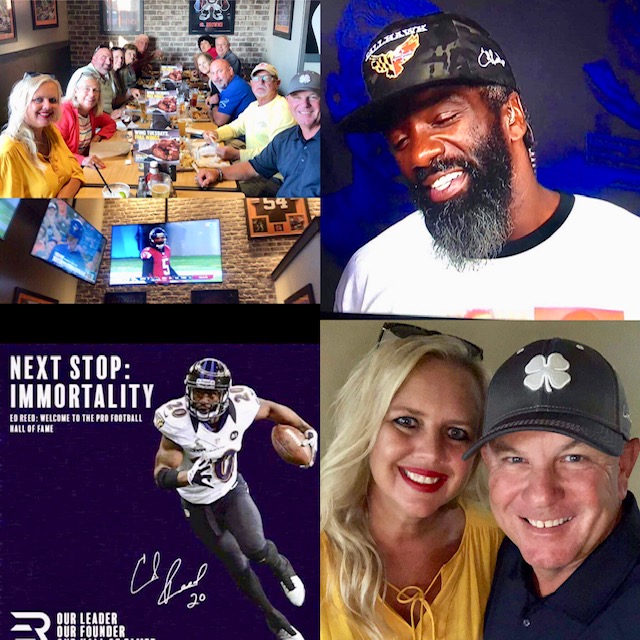 By Scott Martin
Special to East Alabama Sports Today

CANTON, Ohio — Well, we got to Canton around 8:30 Thursday morning. Drove all night and slept when we got there. It was a 13-hour drive with multiple stops, but was an easy one as there was no traffic at night.  We passed by the Hall of Fame on our way to the hotel and it was exciting to finally see it live.

 After napping until 3 we went to the adjacent mall to walk and wake up as our friends, former assistants from my staff and administrators, started to arrive.  

We ate at BWW (Buffalo Wild Wings) here in Alliance where our hotel is located (about 15 minutes from the Hall of Fame). It was a night of catching up and reminiscing about Ed.  

The real fun starts Friday.  We are headed to the HOF in the morning to tour and see the new class' "space" waiting for them in the Hall. Tomorrow night we will be attending a private party for Ed, family, and friends after the Gold Jacket Ceremony.

Exciting times!