Another success
SKCC Notebook: Tournament raises $120,000 for local charities; players, gallery enjoy Ted's tent; Waters comes close to winning big money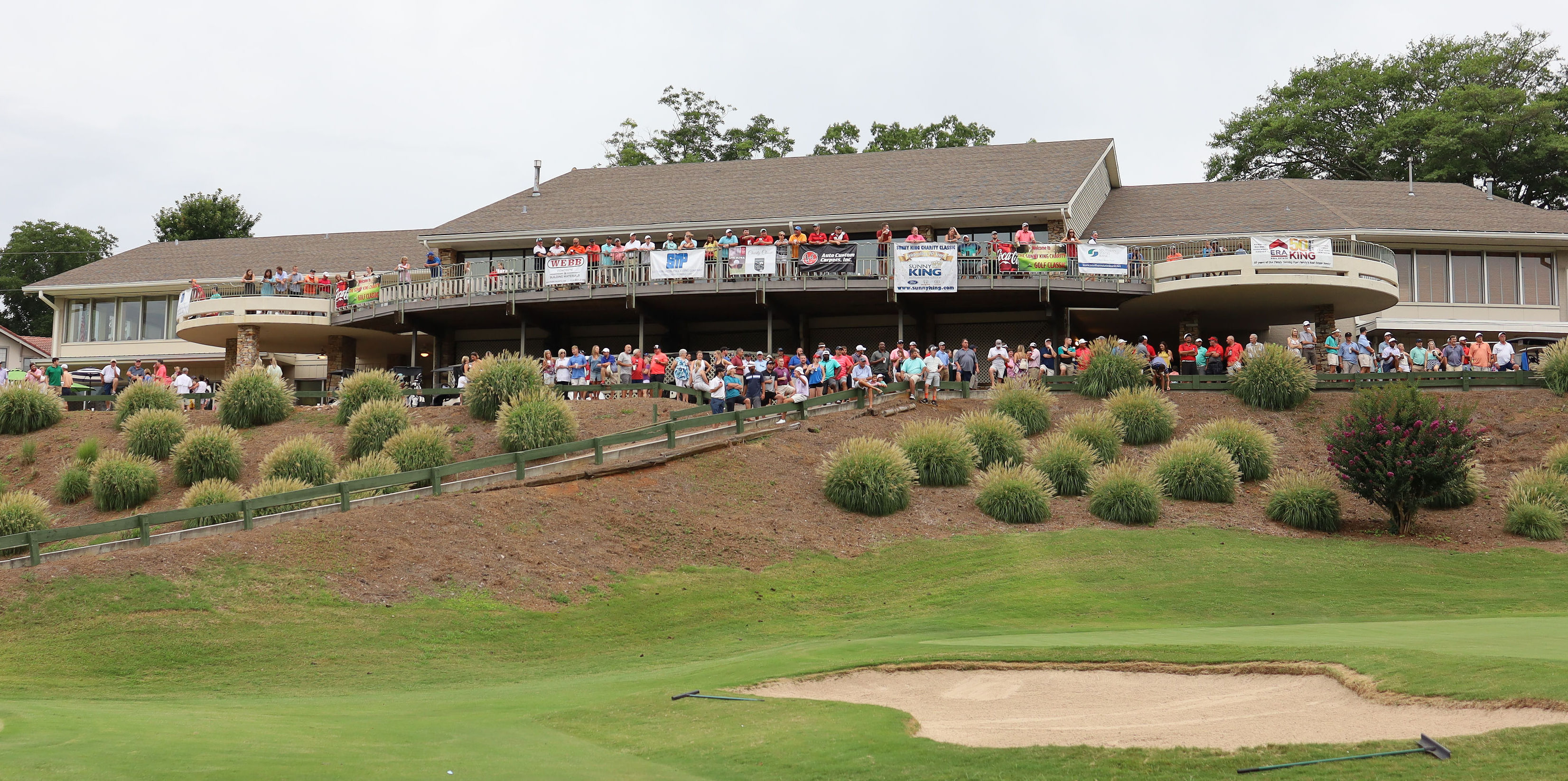 By Al Muskewitz
East Alabama Sports Today

It had only been about 15 minutes since the final putt dropped in the 41st Sunny King Charity Classic when first-year tournament chairman Brett Key declared the event another unqualified success.

There were records galore out on the golf course, but the biggest number of the weekend was the $120,000 the Classic raised for its local charities. The total took the tournament over $3 million in all-time giving.

"Overall, I think we had a really good weekend," said Key, who is expected to return to the role next year. "We dodged a hurricane. One-twenty I think is a fantastic number. Like we talked about earlier, we expected it to pull back based on some sponsors who went above and beyond because of the 40th anniversary, so we're very happy with 120.

"And I'm very happy I got to chair the year that we broke 50. That's an amazing number. That's a cool thing to have happen."

Jacob LeCroy and Jacob Harper set several tournament records in winning with a score of 51-under-par 163.

Asked if he thought that number could ever be topped, Key said, "I think they can do better."

Well, the champions did fail to birdie or eagle eight holes over the 54-hole event.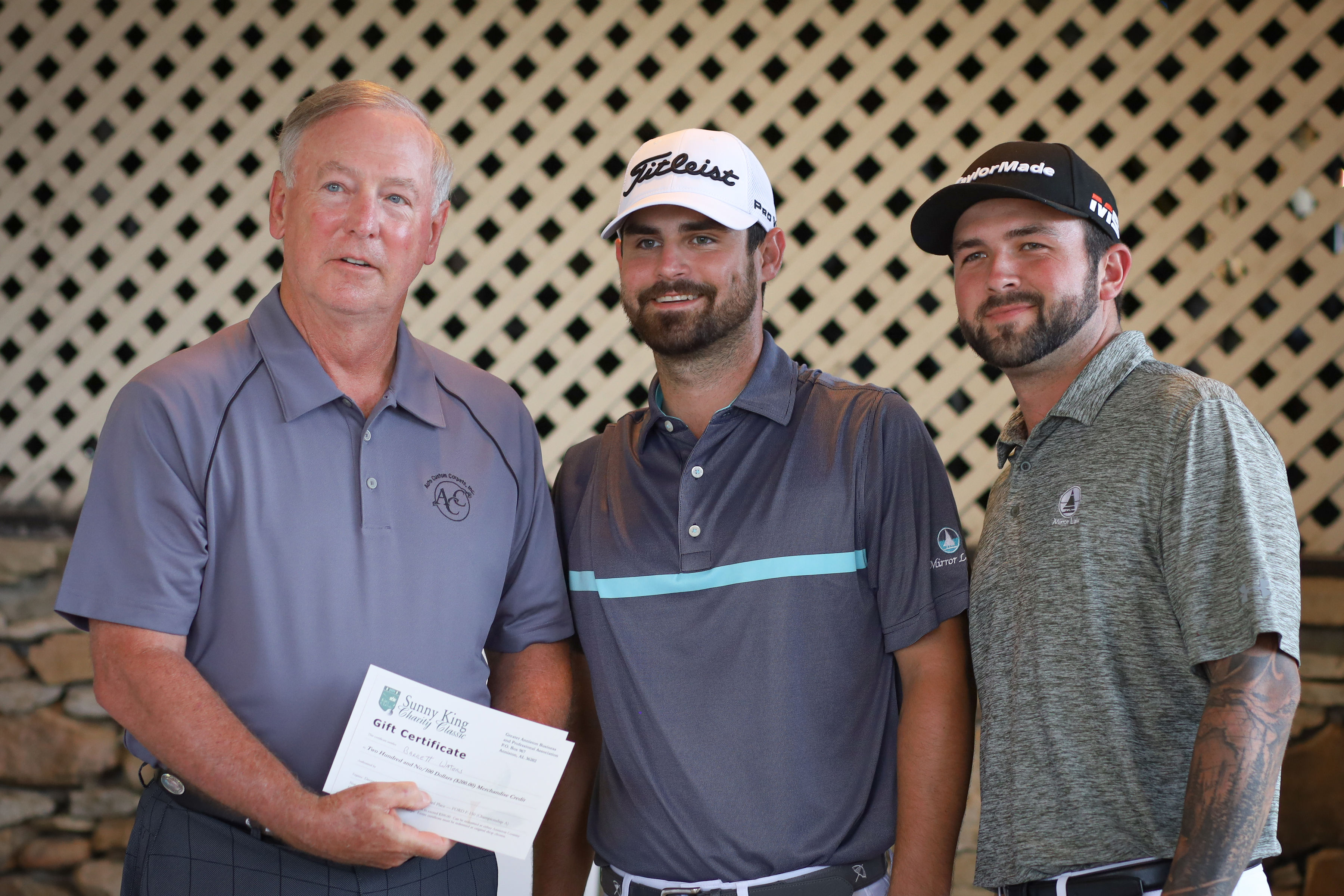 BIG MONEY SHOTS: Tournament officials came within inches of giving away some of that money. Barrett Waters, a mini-tour pro from Georgia was drawn for one of the four big-money shots at the end of Sunday's round and nearly holed a 177-yard shot from the 18th fairway at Anniston Country Club for $100,000.
 
He hit a "90 percent 7-iron" that hit the green and just scooted past the hole.
 
"I thought I made it, I really did; when it was in the air I thought I made it," Waters said. "It was close."
 
Allan Mange also had a fairway shot for $100,000 and Steve Huber had a fairway shot for a million, but they didn't come as close.
 
Dustin Wilkins had the putt for $25,000. He went into the attempt exuding confidence, but the luck ran out for the self-proclaimed luckiest man on earth for his knack of winning random drawings like the one that got him in the contest.
 
"Everybody kept telling me – and they were right – to not leave it short," Wilkins said. "I threw it out on my high line because I'm a a high line drop it in putter and I blew it straight through the line, because I'm an idiot. It was bad. I blew right through it."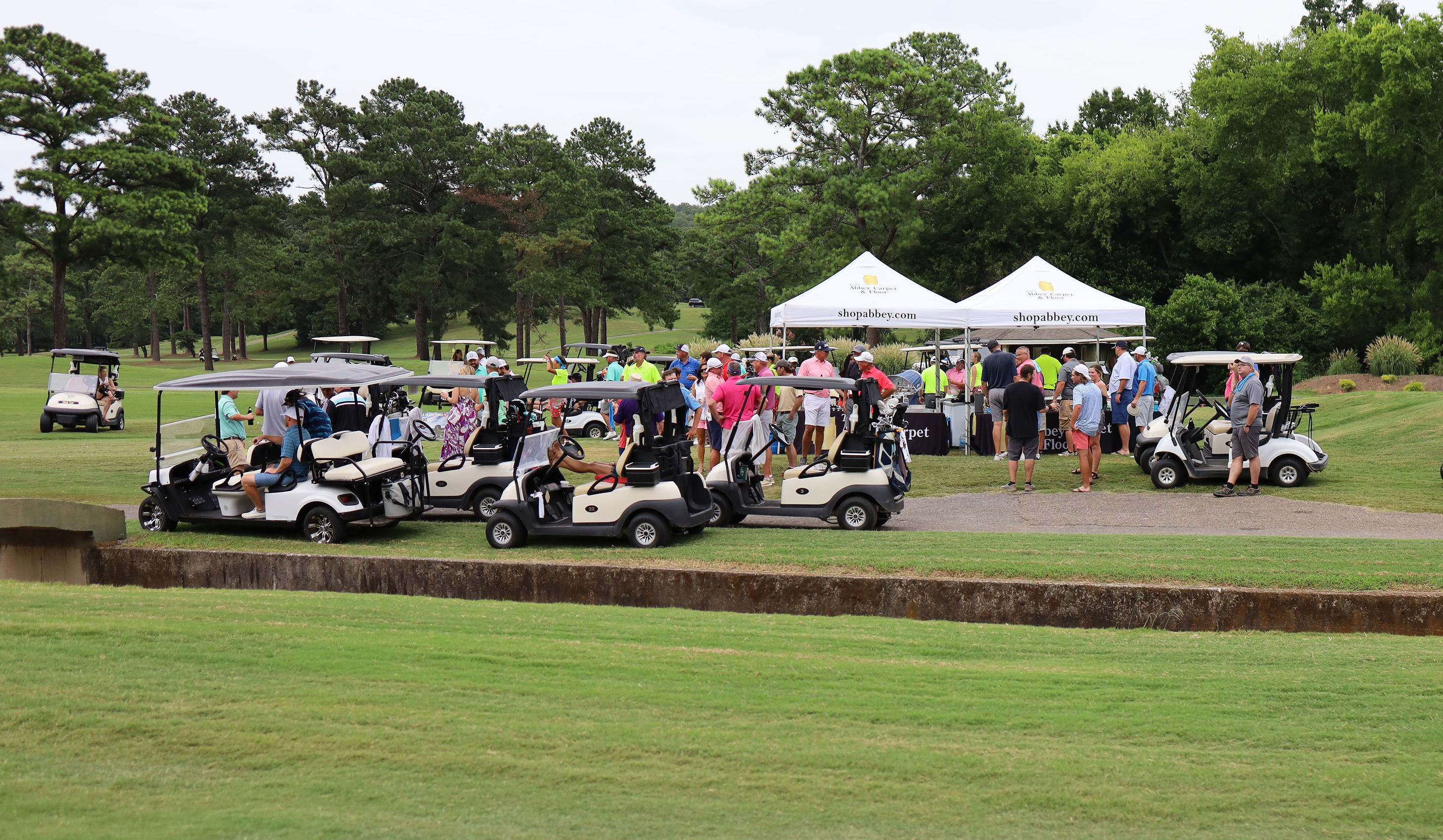 POPULAR ATTRACTION: Once again, the Ted's Abbey Carpet & Floor hit-the-green tent next to the 16th tee at Anniston CC was the most popular promotion at the tournament.

The rules of the game were simple: Hit the green, win $25. Be closest to the pin in your group, get a (this year) bright yellow golf shirt. For the players, it was no-risk, all-reward.

Organizers awarded 180 cash awards last year and came close to adding to the Sunny King Classic record-setting day Sunday, but they gave out 179 awards this year. Tournament champion Jacob Harper would have helped them match the number, but he missed the green by two inches.

Still, Ted's owner Ted Gregerson said, the promotion was "bigger and better" than last year.

"Every time someone came by they said we were happy you were here this year," he said. "Everybody says this is something they look forward to. I was on the driving range at Silver Lakes and a guy came over and shook my hand and said you have made this a fun tournament."

Ted's gave away a bit more than the $4,475 in the game. Occasionally, Gregerson would challenge players to keep a shot on the company banner on the side of the hill for $200 ("a couple people came close," he said) and still others that he could hit it inside their tee shot for $100.

"I probably lost $1,200 on that one," he said. "Today I did one. I did it with (eight-time SKCC champion) Gary Wigington – and I hit it in the road. That's the pressure of taking on Gary Wigington."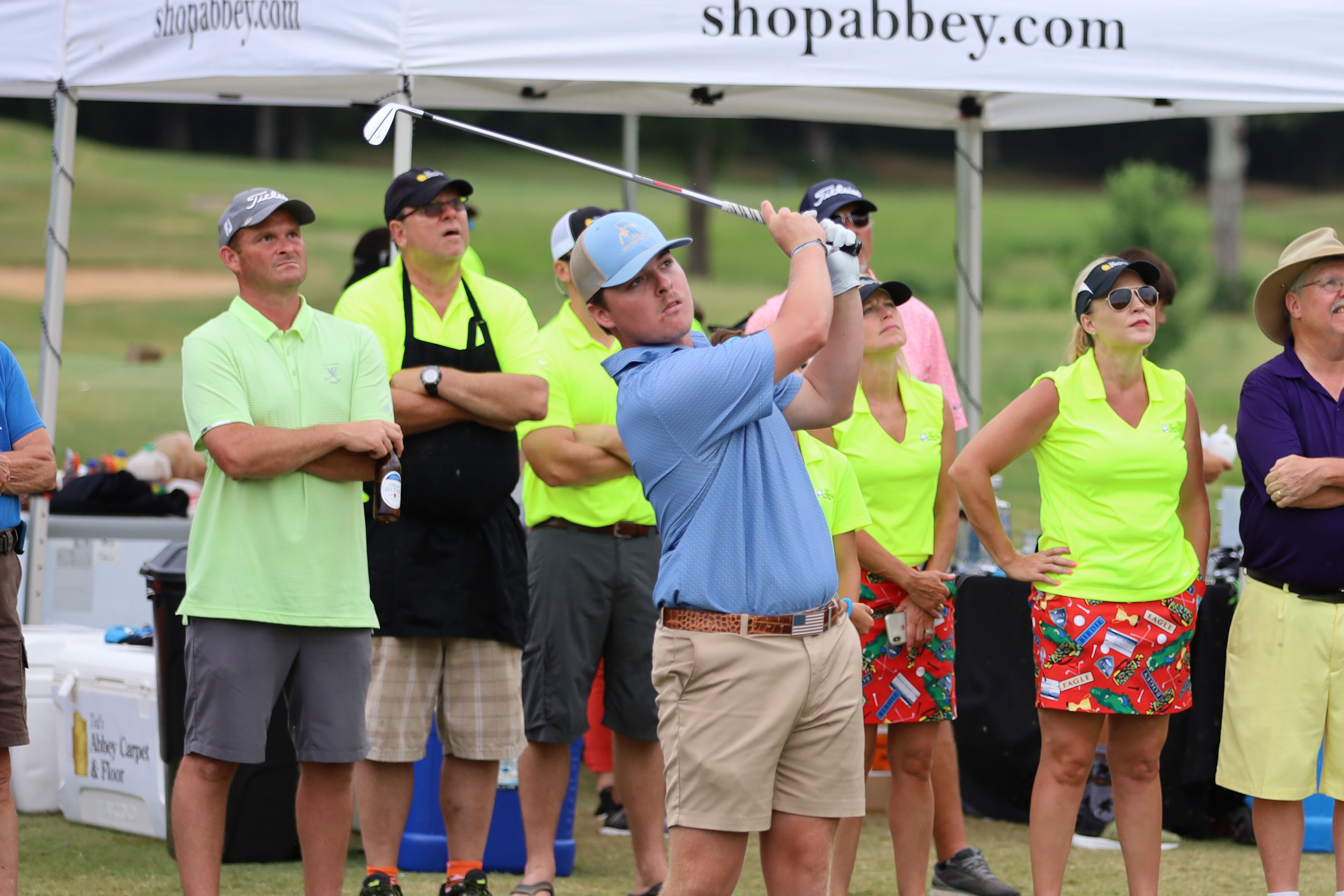 Cover photo: Patty King (C), Brad Williams (L) and Ken Howell display the big check for $120,000 that represents the money the Sunny King Classic raised for its charities this year. (Photo by Brad Young).