Langham a big hit
Former Alabama and NFL defensive back draws a crowd in his Sunny King Charity Classic appearance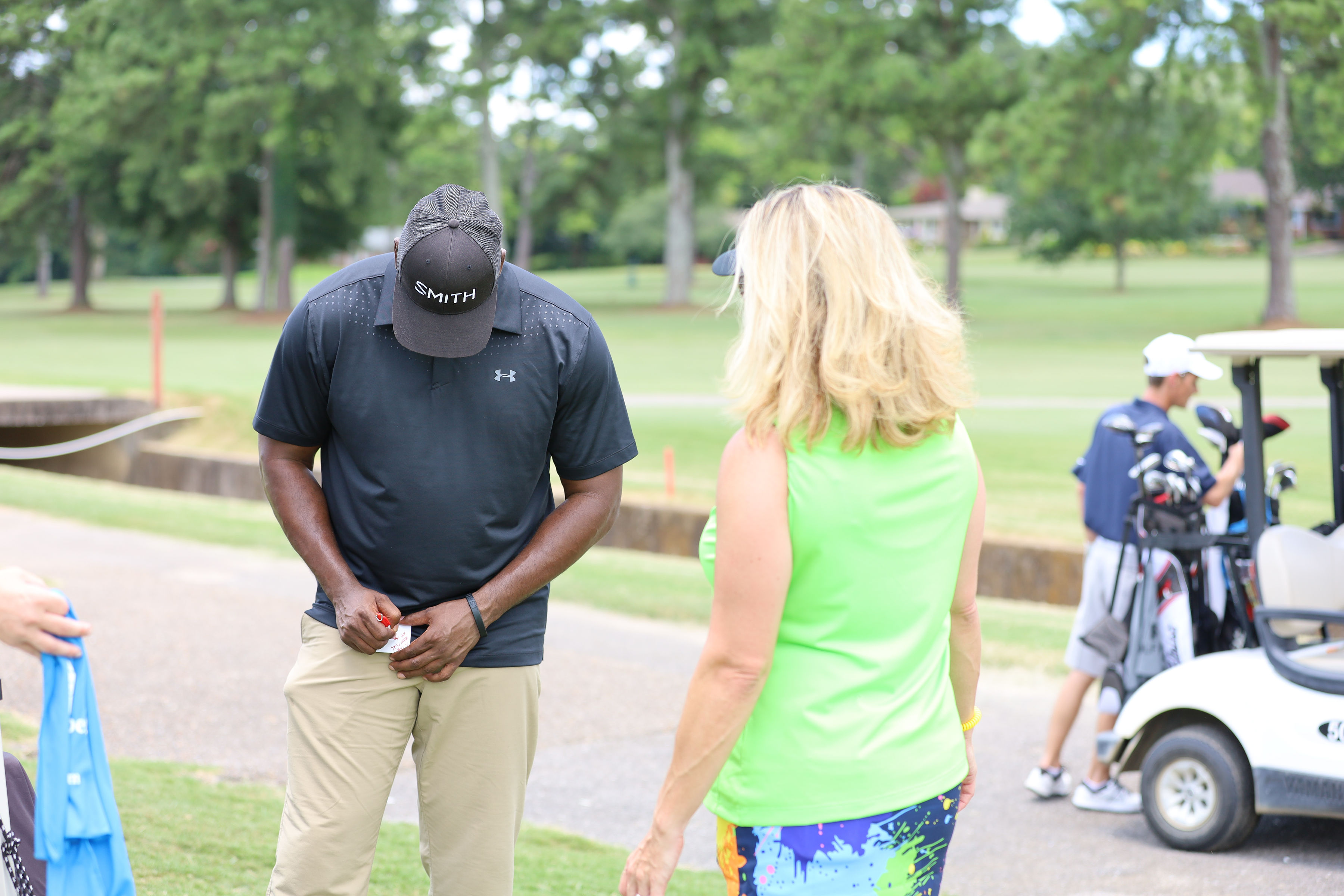 By East Alabama Sports Today
 
The last time Antonio Langham pushed himself through heat like Friday, he was going through two-a-days in NFL camp. The day reminded him what he's glad he's not doing that any more.
 
The former Alabama and NFL defensive back was a big hit during the opening round of the Sunny King Charity Classic at Anniston Country Club. The crowd that gathered around him was having a good time and so was he.
 
"I'm having a good time," he said. "I'm playing with some great guys for charity. I'm on a good team. We're having a blast."
 
Langham was invited to play in the tournament by good friend Tony Russell, the general manager of the Anniston Sunny King Ford dealership. Langham's lucky partner, Sunny King Ford service manager Terry Reese, liked it because he's a big Cleveland Browns fan and was looking forward to hearing Langham share stories from that time in his career.
 
Langham said he doesn't play enough golf to be good at it, but the new teammates shot at best-ball even-par 70 and are currently tied for fifth in the Honda Accord sixth flight, three shots out of the flight lead.
 
"Early on we were really too serious and I think that's what hurt us," Langham said. "Plus, it's hot. I don't have to do two-a-days or anything like that anymore, so when the heat gets like this it takes all the life out of me. If I was still in shape I could handle it.
 
"But we're having fun."
 
SHOT OF THE DAY: There were no aces on the prize holes during Friday's first round, but there were plenty of eagles that got the players excited, including Brennan Clay and Jeremy McGatha's first since 2015 on No. 1 Heartbreaker to go 10-under after 10 holes.
 
The shot of the day, however, had to belong to Ryan Pollard. Playing with his brother Nick in the scramble at Silver Lakes, Ryan holed a driver off the deck from 249 yards for a double eagle on Mindbreaker No. 5.