Cole laps the field
Ty Cole shoots bogey-free 62 in final round, wins Cider Ridge Invitational by 12; made 7 birdies in a row at one point Sunday, played holes 5-11 in 13-under for week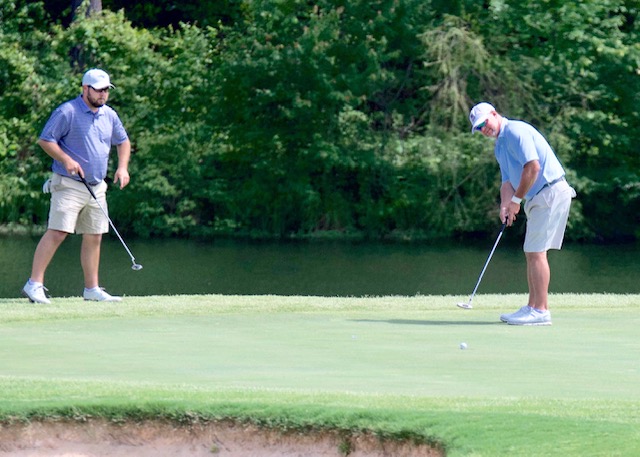 By Al Muskewitz
East Alabama Sports Today

OXFORD – If Ty Cole is going to get results like that, he wouldn't mind playing the stretch of 5 through 11 at Cider Ridge Golf Club all the time.

Cole put together one of the best rounds – and tournaments – in the history of the Calhoun County Golf Tour Sunday when he shot a bogey-free competitive course record 62 to complete a wire-to-wire win in the Cider Ridge Invitational by a whopping 12 shots. He shot 18-under 126 for the 36 holes that had the entire field marveling.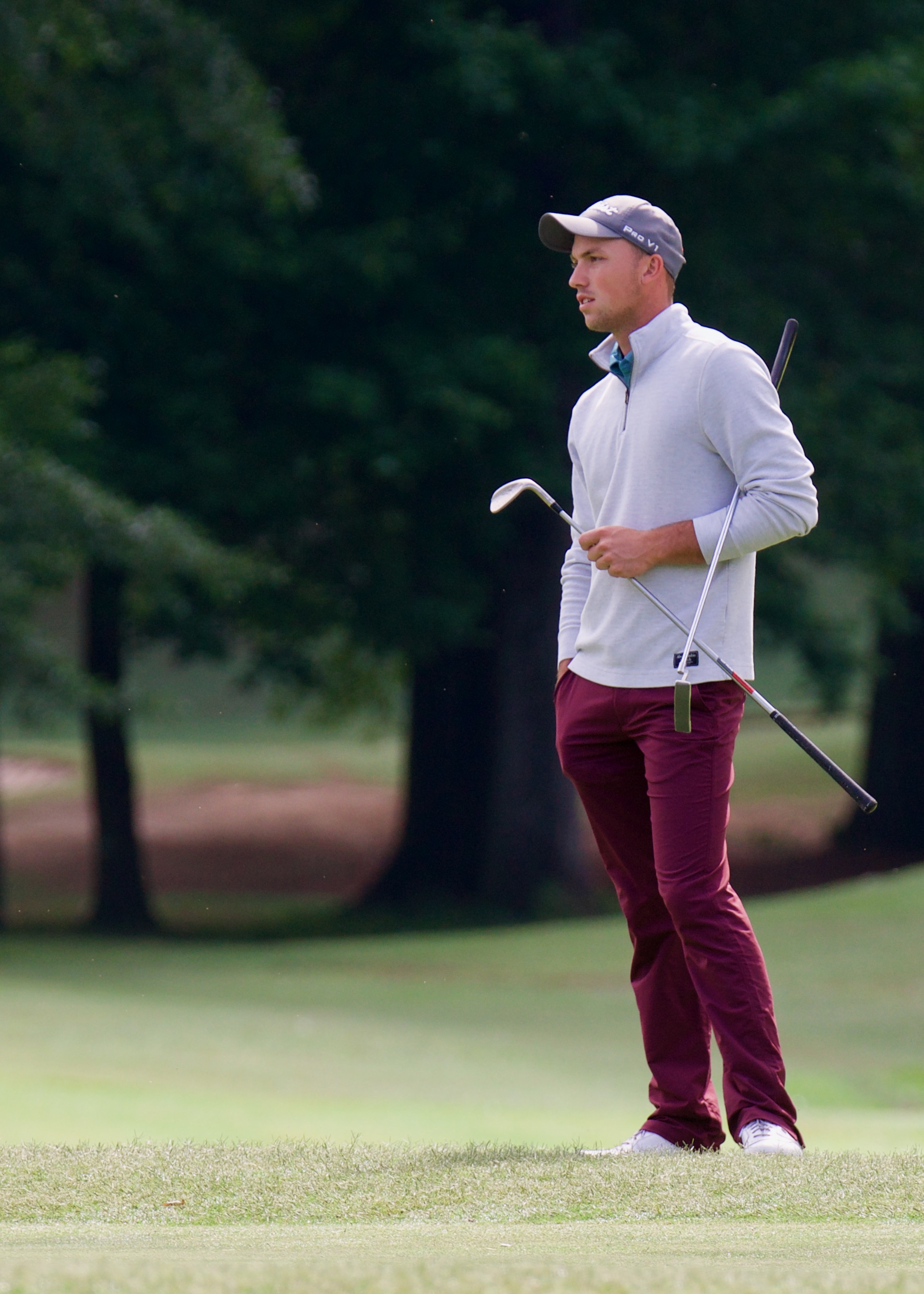 "When you make good swings and you make a few putts it's just like playing at home," Cole said. "If you get the ball rolling and you make putts that's what happens. … Once it gets going you feel like you can make every putt, you can hit every shot."

The championship flight played from one set of tees back from Saturday's opening round, but it didn't matter; the only thing that changed was the number on the bottom of the club into the green.

Cole had five birdies and 13 putts on each side; the 10 birdies came over his last 14 holes. He hit 12 of 14 fairways and all 18 greens in regulation (35 of 36 for the weekend). He tore through holes 5 through 11 with seven straight birdies and played that stretch in 13-under for the tournament.

The key stretch started with a two-putt birdie from the back fringe at 5. He had an eight-footer on 6 that Martin just made on the same line, a four-footer on 7, a long uphill putt on 8 and another two-putt birdie from the fringe on 9. His confidence high, he extended the run with an aggressive downhill putt on 10 – the birdie he missed in the same stretch Saturday – and made another on 11.

"I'd like to play those all the time," he said of the stretch.

It was such a dominant performance runner-up Gary Wigington shot 69 both days and wasn't even close.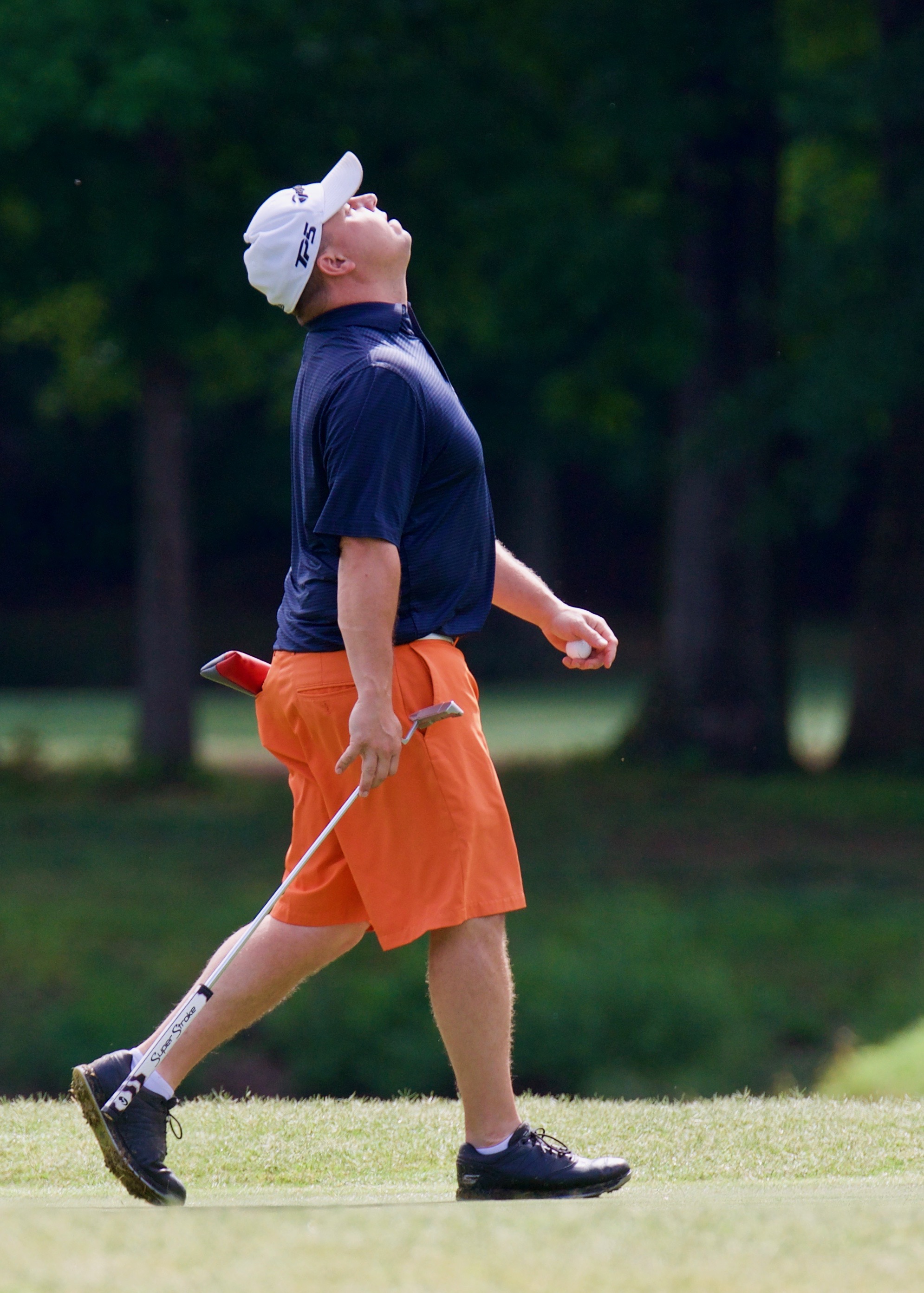 "(The course) was four shots harder today than it was yesterday," Wigington said. "Yesterday you knew there was going to be a good score from somebody. Today, that's unbelievable. That is just a fantastic round; I'm sure a course record."
 
P.J. Shields holds the course scoring record, shooting 59 in a Sunny King practice round two years ago on a layout that played 6,175 yards. Cole's 62 was played under tournament conditions at 6,549 yards.
 
A quick look at the Calhoun County Tour archives shows Marcus Harrell shot 62 in the 2012 Pine Hill Invitational. Gary Wigington won the 2013 and 2014 Pine Hill Invitationals with identical 16-under scores (65-63).

Scott Martin shared the cart with Cole Sunday and said the round was impressive to watch.
 
"A walk in the park; it wasn't very difficult," he said. "He just controls the trajectory, his putting speed's good. He legitimately could almost birdie every one of them. He played really, really good today. It was fun to watch. It really didn't affect my game because I knew I wasn't going to run him down. He's so solid. Between him and (Wigington) they're the two best players out here by far and right now Ty in the last couple years has been the best overall and he just proved again."
 
NOTES: Cole shot the course record (60) at his home course, Big Spring Lake in Albertville, twice and had putts on 18 for 59 both times. He had County Tour rounds of 8-under at Anniston Municipal (62) and 9-under at Cane Creek (63) last year … First flight champion Chad Calvert drove with Cole to the course Sunday. There were 19 birdies between them when the car pulled out of the parking lot and they were a best-ball 14-under. The only holes one or the other didn't birdie were 1, 2, 4 and 16, and Cole missed a three-footer on 4 and ran a 10-footer over the edge on 16. "He's just like me," Cole said. "If he can get his putter rolling and he's hitting good shots, it just pours in, just keeps rolling." … The other flight winners were Layton Bussey and Phillip Hunt. 
 
This story will be updated. To see more photos from the round, click this link: www.bjfranklin.smugmug.com
CIDER RIDGE INVITATIONAL
Championship flight
Ty Cole 64-62—126
Gary Wigington 69-69—138
Beau Gammage 67-73—140
Logan Archer 69-72—141
Scott Martin 68-74—142
Jeremy McGatha 72-76—148
Randy Lipscomb 73-76—149
Justin Graveman 71-78—149
Brennan Clay 72-77—149
Adrian Geeting 73-78—151
Daniel Black 69-90—159

First flight
Chad Calvert 75-67—142
Andrew Brooks 78-72—150
Jeremy Willis 75-76—151
Graham Morrow 74-79—153
Clay Calkins 76-77—153
Jake Goggans 75-79—154
Kaine Gibson 76-79—155
Matt Rogers 77-81—158
Nick Pollard 77-81—158
Danny Shears 77-84—161
Matthew Scott 75-88—163
Frank Brady 76-WD

Second flight
Layton Bussey 79-71—150
Charlie Smith 82-73—155
Timmy Woodard 80-77—157
Clayton Chandler 79-82—161
Thomas Bruchmann 82-79—161
Lamar Carter 80-82—162
Daily Thomas 80-83—163
Chance Harris 80-83—163
Frank Toland 84-79—163
Don Hill 84-79—163
Randy Archer 83-82—165

Third flight
Phillip Hunt 89-76—165
Casey Harmon 90-77—167
Keith Raisanen 86-85—171
Jason Rich 89-86—175
Chase Thomas 86-92—178
Mark Rigby 87-92—179
Lamar Ward 94-86—180
Houston Black 93-89—182
Charles Wigley 96-91—187
Rick Saylor 109-107—216
Kelly Rogers 93-NS
Trevor Barber 103-NS

CALHOUN COUNTY TOUR STANDINGS
(Top 10)
Gary Wigington 550
Ty Cole 477.5
Jeremy McGatha 397.5
Adrian Geeting 377.5
Brennan Clay 352.5
Justin Graveman 332.5
Daniel Black 327.5
Chad Calvert 290
Randy Lipscomb 280
Clay Calkins 267.5