Big start
Oxford jumps out front right out of the gate, scores 11 in first inning to crush Albertville 13-1 for area tournament title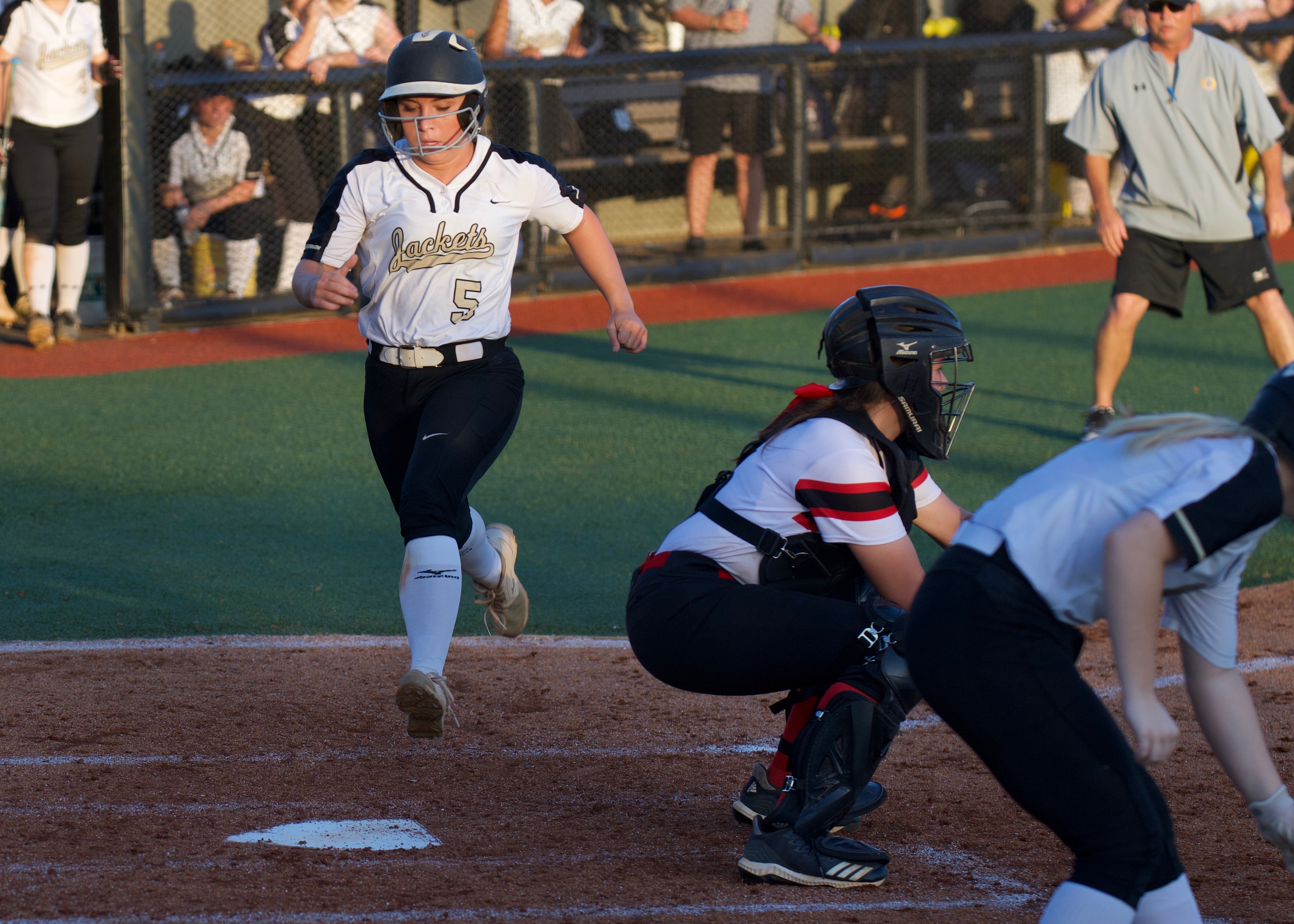 THURSDAY'S AREA TOURNAMENTS
CLASS 2A
Area 9 at Ranburne
Championship: Ranburne 13, Ohatchee 4

CLASS 3A
Area 11 at Pleasant Valley
Game 7: Piedmont 6, Wellborn 5
Championship: Pleasant Valley 16, Piedmont 0

CLASS 4A
Area 9 at Lincoln
Game 4: Lincoln 8, Cleburne County 7
Game 5: Handley 7, Cleburne County 6
Friday
Game 6: Lincoln vs. Handley, 5 p.m.
Game 7: if necessary, 7 p.m.

CLASS 5A
Area 12 at Alexandria
Game 3: Southside 9, Etowah 0
Championship: Alexandria 11, Southside 7

CLASS 6A
Area 13 at Oxford
Game 3: Albertville 3, Fort Payne 2
Championship: Oxford 13, Albertville 1

By Brant Locklier
For East Alabama Sports Today

OXFORD – The first 11 hitters reached base for Oxford, 11 runs scored and the Lady Jackets cruised to a 13-1 victory over Albertville for the Class 6A Area 13 tournament championship Thursday night at Choccolocco Park.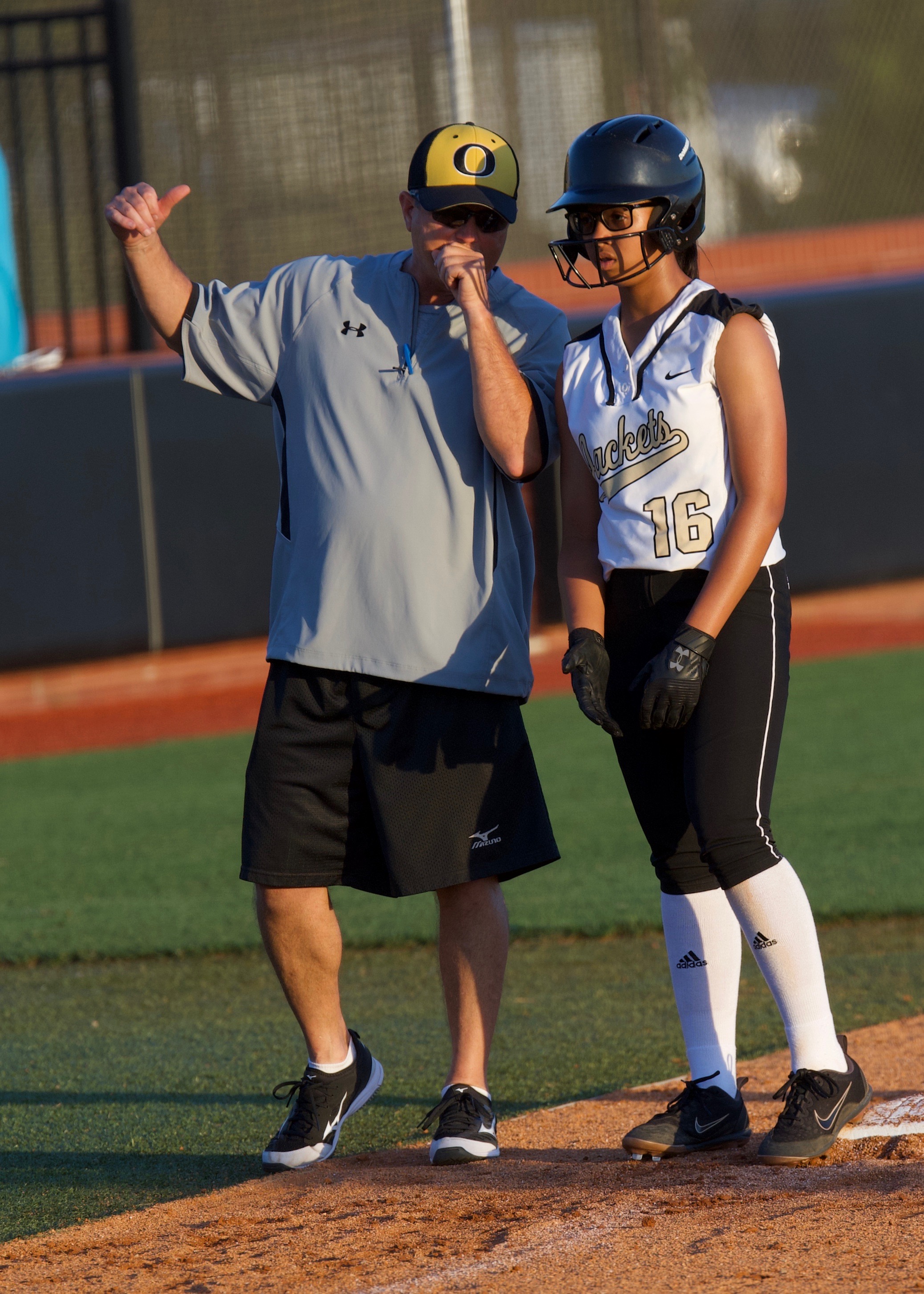 It was a flurry of bunts and aggressive base running by Oxford as it pounded out 10 hits in the first inning and all but one batter in the lineup drove in a run in that inning. The Jackets added two more in the second on a triple by Justice Woods and a single by Colhee Boone.

Emily Thrasher was impeccable despite being plagued by strep throat. She scattered four hits and allowed only one fifth-inning run. She struck out three.

"Our kids did a great job making adjustments and batting the short game.," Oxford interim head coach Wayne Yates said. "They had some great bunts and executed at the plate and ran the bases extremely well,.

"Emily pitched a great game out there and hit the ball well, too. I let our catcher, Sarah Howell, call all the pitches and she was just great back there."

Yates is filling for head coach Wendy McKibbin, who is out of town for her mother's funeral this week.

The Yellow Jackets will play next Thursday in the regionals in Florence

Albertville 3, Fort Payne 2: Alexis Rice's two-out single in the bottom of the eighth drove home the winning run to lead the Aggie's to a come-from-behind win that pushed them into the area finals against Oxford.

Rice had a comeback of her own in the game, as the third baseman made an error in the sixth inning to give Fort Payne a 2-1 lead. In the bottom of the seventh she doubled and scored the tying run on a single by Jenna Shedd to send the game into extra innings.

Fort Payne 000 011 00 – 2 9 1
Albertville 000 010 11 – 3 12 1
WP: Fleming. LP: Barksdale. 2B: Gilland (A), Reno (A), Rice (A).

Albertville 000 01 – 1 4 3
Oxford (11)20 0x – 13 14 1
WP: Emily Thrasher. LP: Dickerson. 2B: Bailey Clark (O). 3B: Justice Woods (O).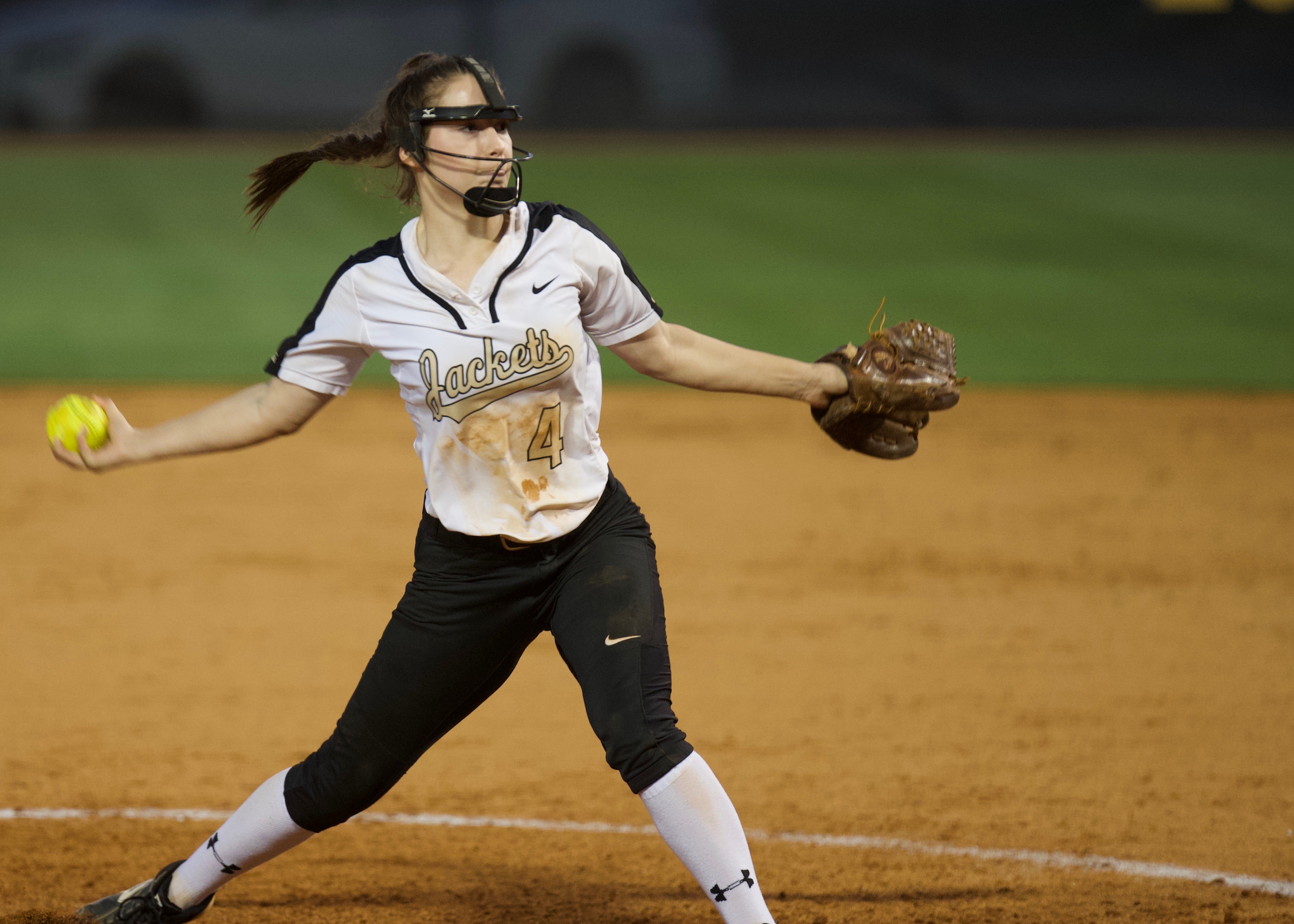 To see more photos from the game, click the following link: www.bjfranklin.smugmug.com

CLASS 3A AREA 11
JACKSONVILLE – Tournament MVP Cortney Williams went 3-for-3 with three RBIs and and two pitchers held Piedmont to one hit in Pleasant Valley's 16-0 win that clinched the area tournament title. Chandler Dorsett and Savannah Williams also had three hits apiece in the game. Lindsey Pritchett and Boozer both had three RBIs at the top of the lineup. 
 
All-Tournament Team
MVP: Cortney Williams, Pleasant Valley
Pleasant Valley – Savannah Williams, Ava Boozer, Lindsey Pritchett, Bailey Harris.
Piedmont – Madison Byers, Emily Farmer, Kayley Kirk.
Wellborn – Lynzee Hicks, Lauren Hicks.
Saks – Izzy Shaver.
Weaver – Loralei Brown.
 
CLASS 5A AREA 12
Alexandria 11, Southside 7: Winning pitcher Lanie Dreyer went 2-for-3 with three RBIs, Mattie Wade and Ashley Phillips both had a pair of hits and Addie Jennings drove in a pair of runs as Alexandria claims another area tournament title. The Lady Cubs were up leading 10-3 after five innings.