Zero'd in
Lady Cubs win second straight county softball title behind four straight shutouts, 5-0 in final; pitcher Maggie Phillips repeats as MVP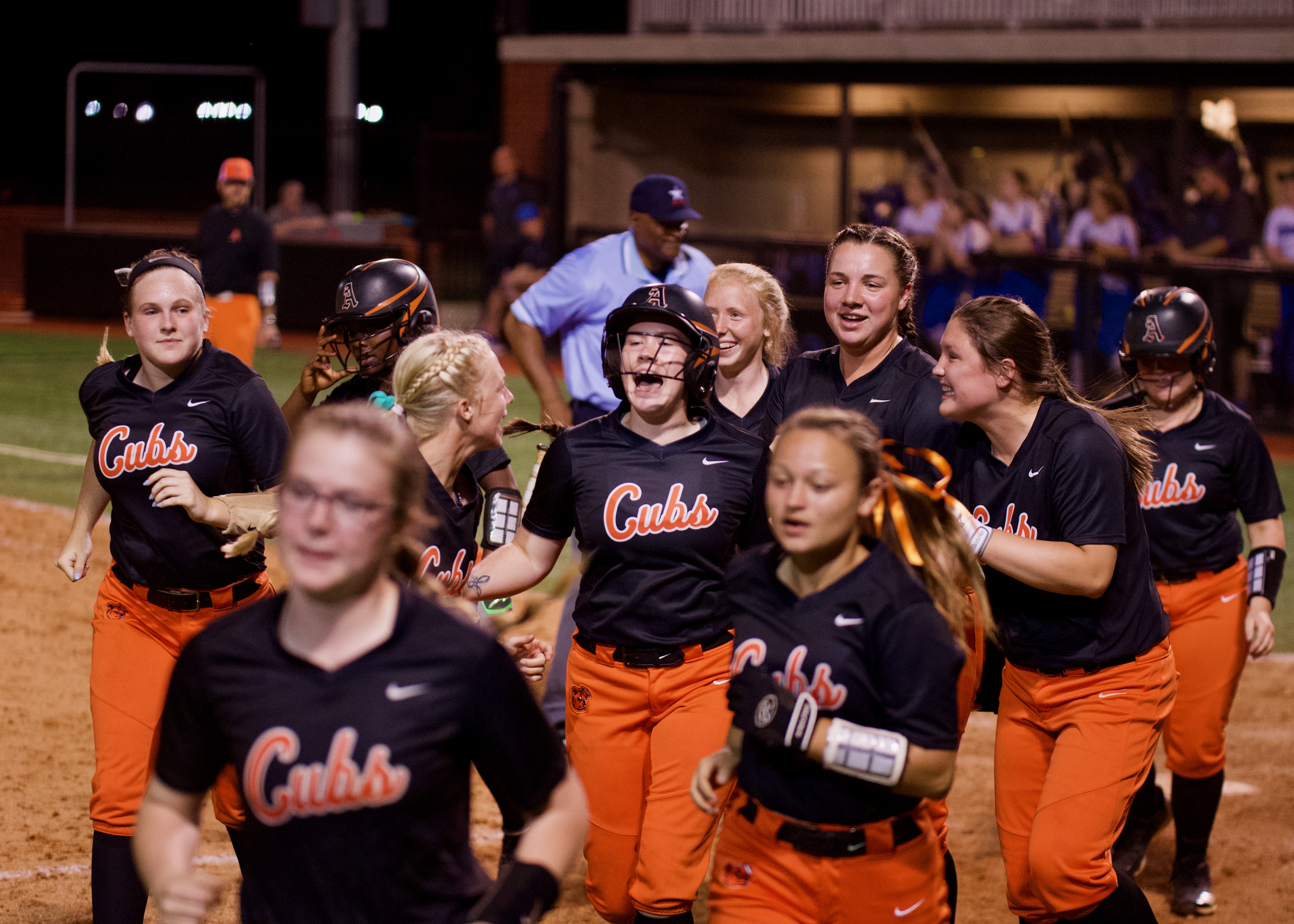 CALHOUN COUNTY TOURNAMENT
Friday's games
Oxford 10, Piedmont 0
White Plains 2, Oxford 1
Championship game
Alexandria 5, White Plains 0

By Al Muskewitz
East Alabama Sports Today

OXFORD —There's a good reason pitcher Maggie Phillips wears "00" for the Alexandria softball team.

That's all she throws. Well, there's another reason, something about being the one jersey that fit her, but you get the point.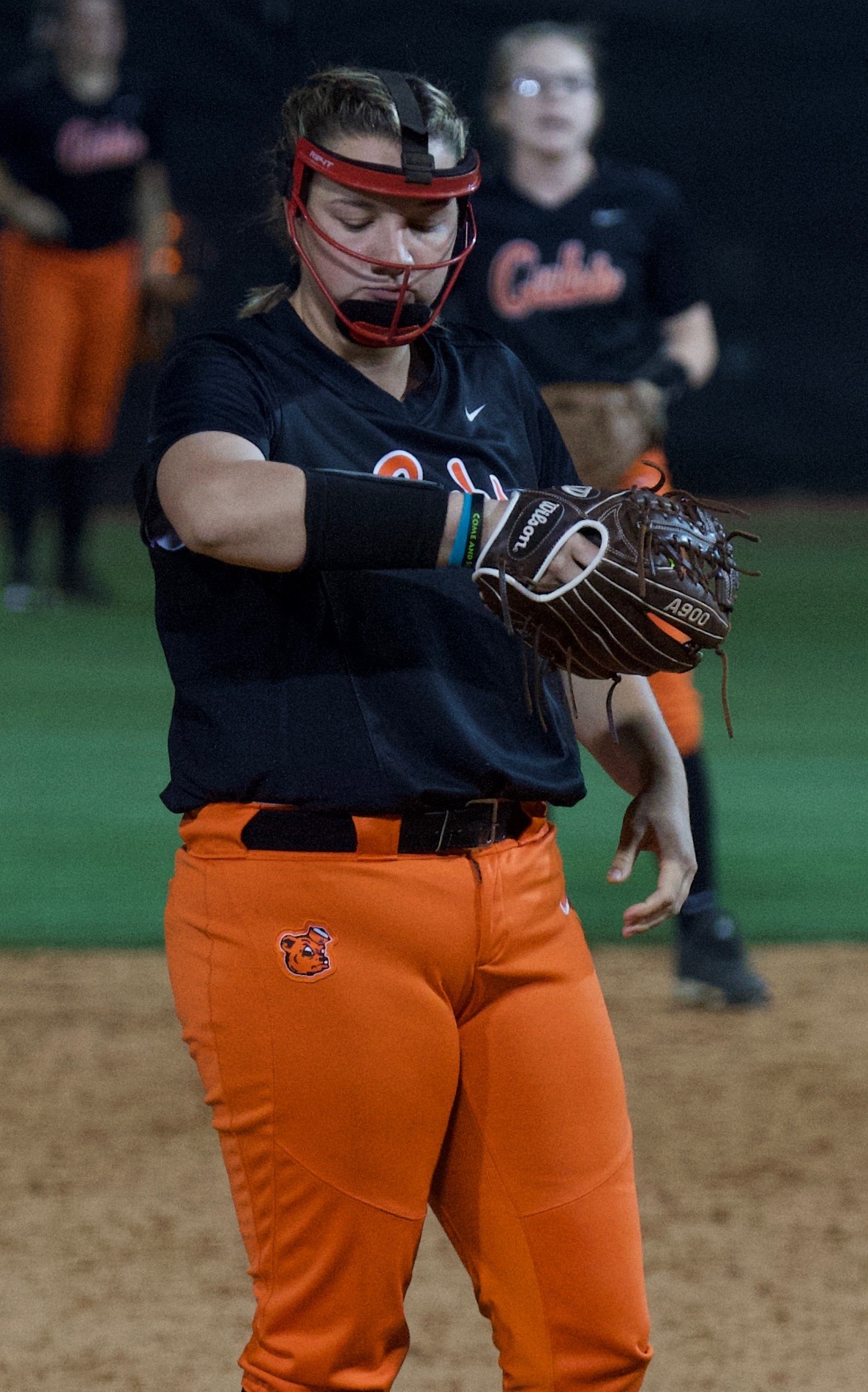 The Lady Cubs' senior left-hander fashioned her third straight shutout of the Calhoun County Tournament Friday in Alexandria's 5-0 title clinching win over White Plains and was the undisputed tournament MVP for the second year in a row.

The top-seeded Lady Cubs were untouchable in the circle, going the entire tournament without giving up a run (24 innings) and sending tournament historians on a search to see if that had ever been done before. Lanie Dreyer got the run started by blanking Weaver in their tournament opener.

"That's huge," Lady Cubs coach Brian Hess said. "I don't think we've ever gone through a county tournament the years we've won and not given up a run. (It hasn't happened in the five years East Alabama Sports Today has been covering the tournament.)

"That's a testament to these kids and some of the adjustments they've made. Having (catcher) Millie (Burt) back in the lineup has helped us adjust a little bit defensively to where we're a little more solid."
 
The shutout in the title game was the Lady Cubs' seventh in their last eight games and eighth in the 12 since April 1.  They have now had 26 straight shutout innings, given up one earned run in their last 51 innings and two in their last 71.

"That's phenomenal," Hess said. "That's actually leaving me speechless because I never would've saw that."

Phillips pitched 19 shutout innings in her three tournament appearances, giving up eight hits and striking out 22. She gave up four hits and struck out nine in blanking the Lady Wildcats for the second time in the tournament and turned back threats to the shutout string in the first, third and sixth inning.
 
"I thought I did pretty well," Phillips said. "And when they did get hits my defense was right behind me to back me up and make the plays that needed to be made. They could've easily scored tonight, but my defense behind me helped that not happen. The big thing was hitting my spots and just let them hit it because I have good defense behind me."

Just like last year, the Lady Cubs waited for the remaining teams in the field to join them in the finals. Oxford eliminated Piedmont 10-0 behind a nine-run inning and a combined one-hitter from Emily Thrasher and Cohlee Boone. White Plains ousted the Lady Jackets 2-1. Oxford catcher Sarah Howell homered in both games.

Alexandria jumped out quickly in the title game. They scored four in the first inning, capped by Dreyer turning on an inside pitch for a three-run homer. Ashley Phillips' sacrifice fly brought home the first run of the inning. Jordan Beason singled home an insurance run in the third inning.

The homer was Dreyer's first of the season and 24th in high school and travel ball since the eighth grade. The junior has committed to pitch for Kentucky Christian. 

"I really haven't hit anything solid all year, but I'm glad it was now," Dreyer said.

"Lanie has been struggling, but she came through big when we needed her," Hess said. "She's always that kid who's gonna do something when nobody expects it and I'm proud as can be of her."

To see pictures from the night's action, click this link: www.bjfranklin.smugmug.com Enjoy a sampling below.
COUNTY TOURNAMENT LINESCORES
Oxford 10, Piedmont 0
Piedmont        000 00 – 0 1 0
Oxford            009 1x – 10 14 1
WP: Emily Thrasher. LP: Farmer. 2B: Bailey Clark 2 (O), Takya Garrett (O), Tia Titi (O). 3B: Cohlee Boone (O). HR: Sarah Howell (O).
 
White Plains 2, Oxford 1
Oxford            100 000 0 – 1 2 2
White Plains  100 010 x – 2 5 0
WP: Emily Thrasher. LP: Hannah Fortenberry. 2B: Bailey Clark (O). HR: Sarah Howell (O).
 
Championship game
Alexandria 5, White Plains 0
White Plains  000 000 0 – 0 4 4
Alexandria     401 000 x – 5 10 1
WP: Maggie Phillips. LP: Hannah Fortenberry. 2B: Lily Ponder (WP), Mattie Wade (A), Logan Irwin (A). HR: Lanie Dreyer (A).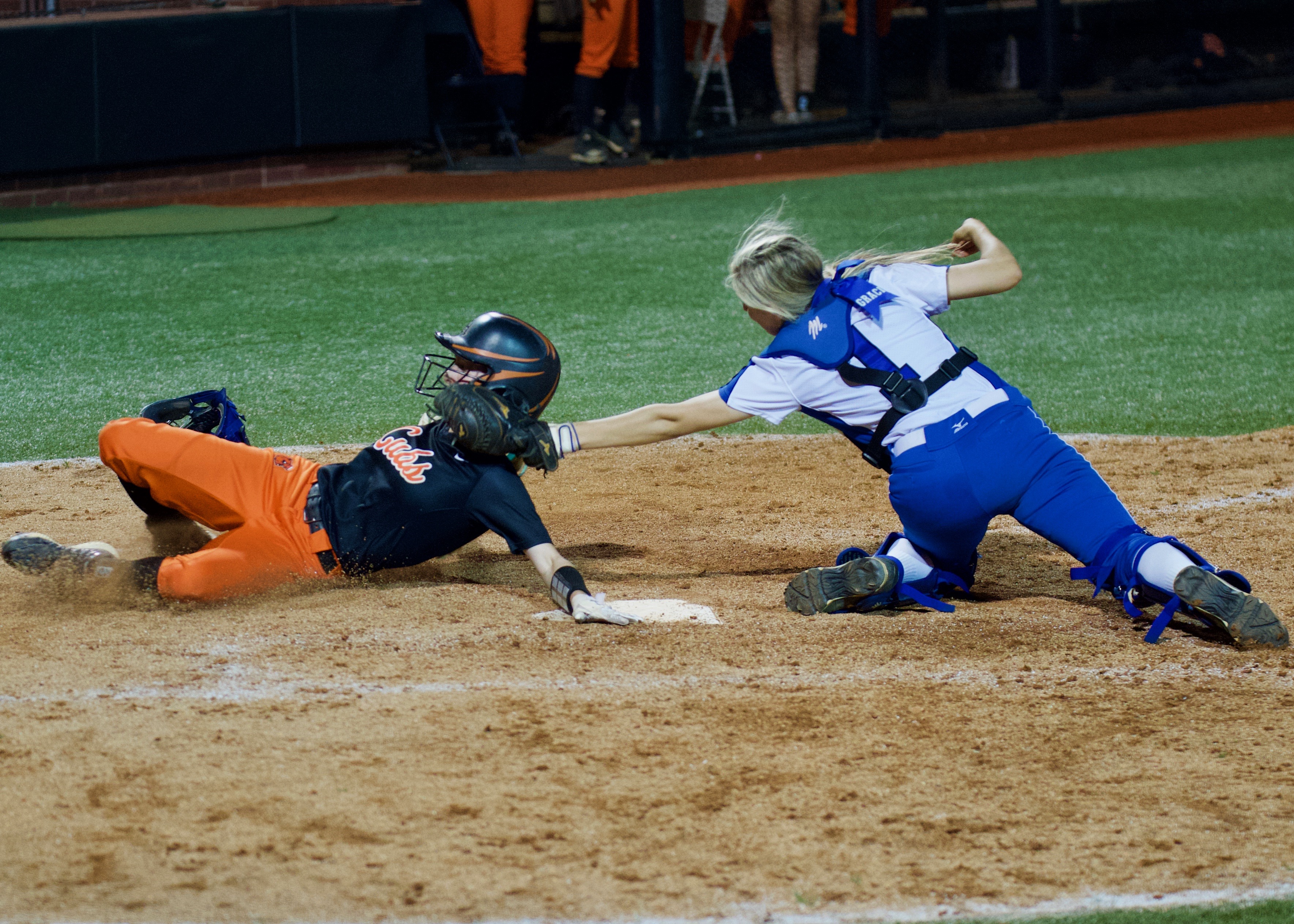 All-Tournament team
Alexandria – Kadie Williams, Mattie Wade, Jordan Beason, Logan Irwin.
White Plains – Hanna Fortenberry, Callyn Martin, Graci Surrett.
Oxford – Sarah Howell, Emily Thrasher.
Piedmont – Amber Raney, Emily Farmer.
Pleasant Valley – Savannah Williams.
Wellborn – Landon McDaniel.
Jacksonville – Ifinia Snider.
Weaver – Erin Smith.
Outstanding Offensive Player: Emma Jones, White Plains
Outstanding Defensive Player: Ashley Phillips, Alexandria
Most Valuable Player: Maggie Phillips, Alexandria

Shutting the door
Here is a look at Alexandria's pitching since April 1:
Def. White Plains, 5-0 – Maggie Phillips: 7 IP, 0R, 4H, 9K
Def. White Plains, 5-0 – Maggie Phillips: 6 IP, 0R, 1H, 4K
Def. Oxford, 2-0 – Maggie Phillips, 6 IP, 0R, 3H, 9K
Def. Weaver, 10-0 – Lanie Dreyer, 5 IP, 0R, 2H, 11K
Lost to Moody, 2-0 – Lanie Dreyer, 4 IP, 1 ER, 6H, 1K; Maggie Phillips, 1 IP, 0R 0H, 0K
Def. Oxford, 5-0 – Maggie Phillips, 5 IP, 0R, 1H, 7K
Def. Oak Grove, 4-0 – Lanie Dreyer, 7 IP, 0R, 3H, 12K
Def. Ashville, 17-0 – Maggie Phillips, 3 IP, 0R, 0H, 7K
Def. Moody, 8-1 – Lanie Dreyer, 6 IP, 0 ER, 6H, 5K
Def. Southside, 2-1 – Maggie Phillips, 7 IP, 1 ER, 5H, 6K
Def. Southside, 8-4 – Maggie Phillips, 7 IP, 0 ER, 5H, 8K
Def. Sardis, 7-0 – Lanie Dreyer, 7 IP, 0R, 2H, 4K
Maggie Phillips – 7-0, 42 IP, 1 ER, 19H, 50K
Lanie Dreyer – 4-1, 29 IP, 1 ER, 19H, 33K