Keeping the crown
Oxford wins fourth straight county baseball title; Mooney throws a gem, Spivey named MVP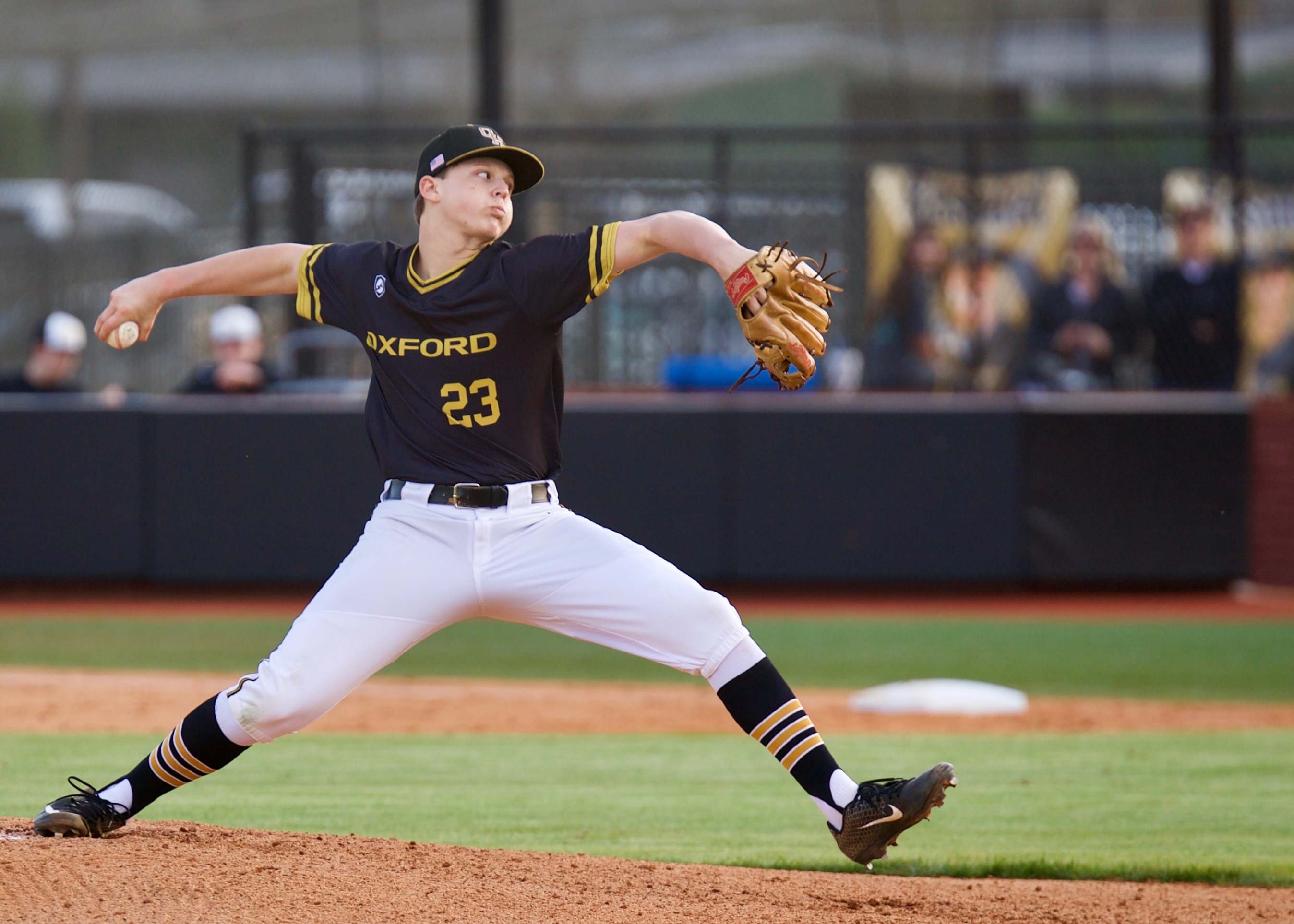 By Al Muskewitz
East Alabama Sports Today

OXFORD — Trey Mooney had all night to think about his biggest start of the year and when he finally got on the mound it went exactly the way he envisioned.

Oxford coach Wes Brooks told the right-hander Monday night to be ready to pitch in Tuesday's Calhoun County Tournament title game against Alexandria.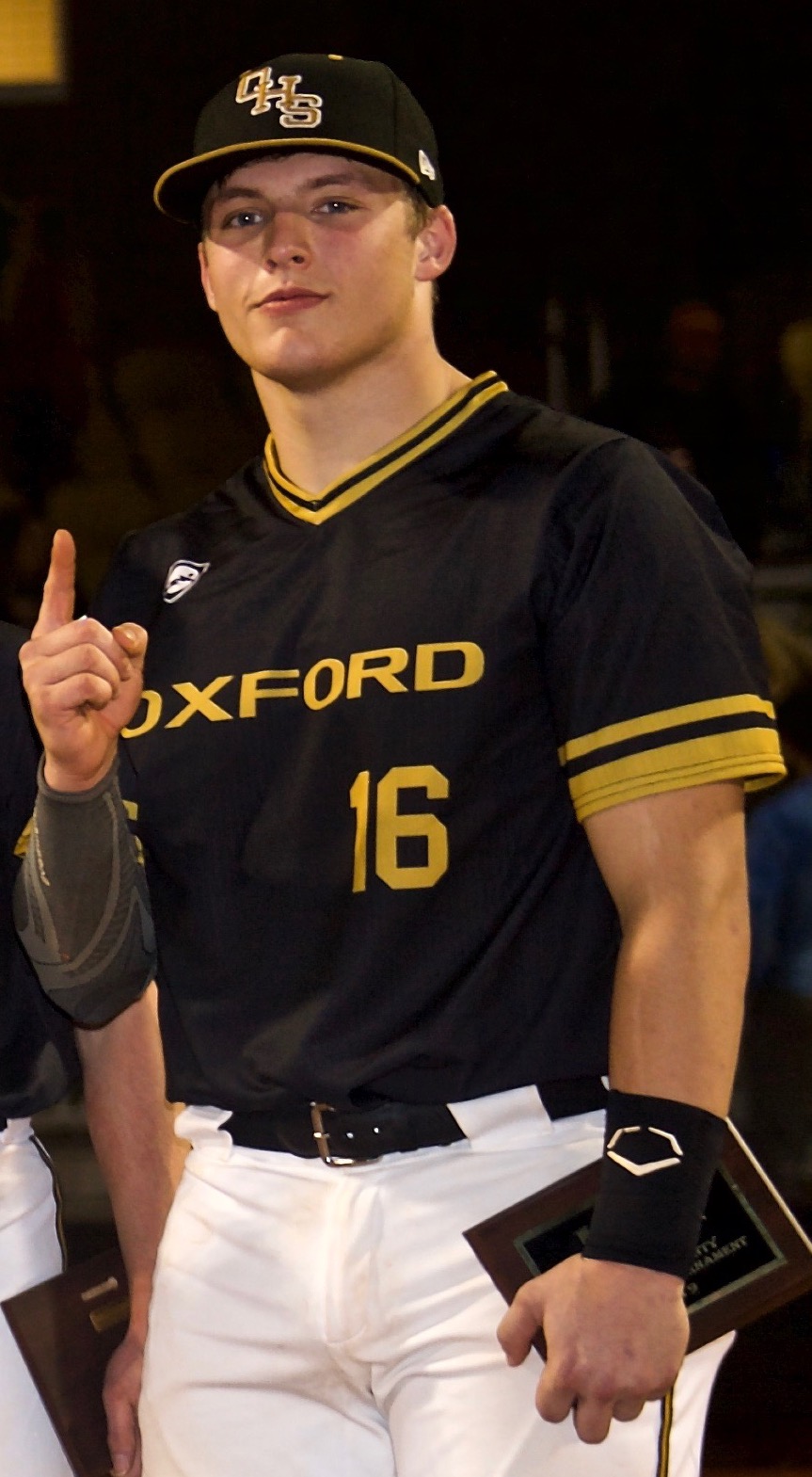 Mooney spent that night lying in bed going over Valley Cubs' entire lineup, plotting pitch by pitch the best ways to get every hitter out.

It wasn't a restless night by any means and once he got on the field it went exactly as his daydream played out.

Mooney pitched into the seventh inning and was virtually unhittable. He gave up two hits and struck out eight before giving way to Gavin Orcutt in mid-count of what would be the game's final batter in a 2-0 win for the crown.

It was the top-seeded Yellow Jackets' fourth straight county tournament title. They haven't lost to an in-county opponent since falling to Alexandria in the 2015 tournament final.

"Last night we had a conversation with all the pitching staff and we were like we're all going to have to pitch in," Mooney said. "I was preparing for it in my mind; I knew that we'd see them. After the game I'd lay in bed just thinking about that, like how am I going to get each batter out.

"Growing up playing against all of them I know all of them. I mainly focused on winning the pitch, winning the moment and knowing that I have a team behind me to back me up. They hit the ball hard, but they went straight to our players and I'm glad they made plays behind me."

Mooney was so sharp, between the infield singles he allowed in the first and seventh innings he retired 16 of 17 batters, 10 in a row to start. The only break in the run was a leadoff walk to Jacob McCulley in the fifth.

Focusing on throwing pitches he could locate and make the Valley Cubs miss, Mooney threw 98 pitches, 65 for strikes. He didn't just rely on the fastball, but when he threw it, he topped out at 86 mph.

"Before the game just everything was really working and I could just really locate," Mooney said. "Even when I got a little tired I kept pushing through it. I knew my team makes some big plays out there and it helped me a lot, just pushed me through it."

Brooks went after Mooney after the sophomore went to 2-0 on Seth Slater with two on and two out in the seventh. Orcutt, a sophomore left-hander returning from offseason arm surgery, had gotten first-pitch strikes on all five batters he'd faced previously this season and still surprised his coach by throwing three straight strikes to get the final out.

"I saw him (Orcutt) getting warmed up in the bullpen and I knew he was going to come in and shut it down," said Jackets catcher Jake Spivey, who guided both pitchers through the game.

Spivey was named tournament MVP for his hitting and the way he controlled the game behind the plate. Brooks called him "a bulldog type guy."

"I just have to thank my teammates for working hard and just playing good because none of that would be possible if everyone else didn't play good either," Spivey said.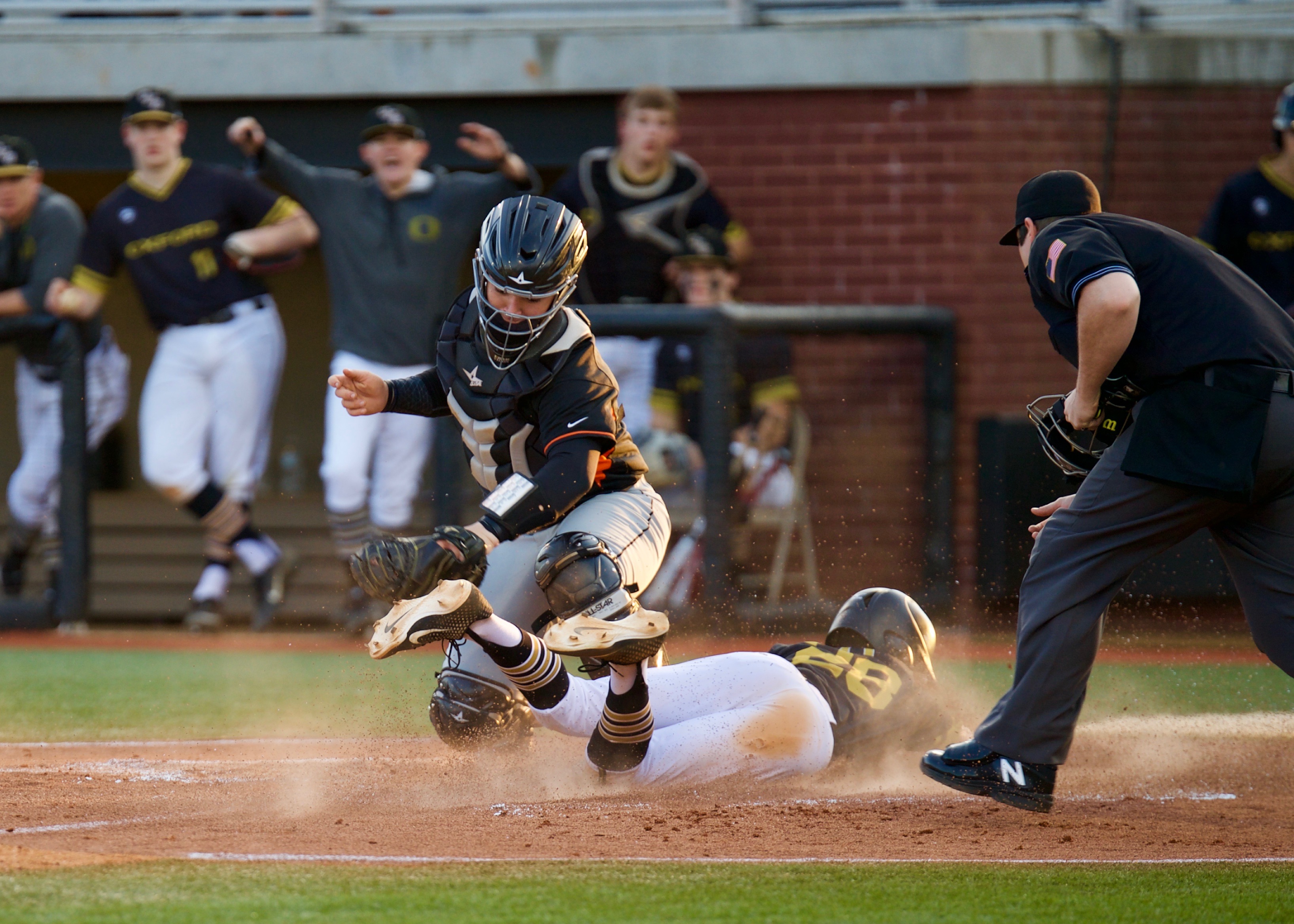 The Jackets manufactured both their runs with aggressive base running.

Reese Howard scored in the first. He reached on a bunt single that knocked Cubs first baseman Jared Ponder out of the game. He moved up on an infield out and eventually stole third and home, the latter coming on a double steal attempt the Jackets only put in during first period athletics earlier in the day.

"That's just a testament to our team of being able to take something they've never been taught before," Brooks said.

Peyton Howard scored the other run in the third when he raced around from second on Spivey's infield single with a throw that bounced away from the first baseman.

Cubs left-hander Jalen Borders was just as impressive as Mooney. The Belmont signee, who won the Cubs' semifinal game with his bat the night before, gave up only three hits, one earned run and struck out eight. He threw 85 pitches in six innings, 54 for strikes.

Tanner Mize entered the game after Ponder's injury and made three outstanding defensive plays at third base for the Cubs, throwing out runners with throws the width of the infield.

Peyton Howard, Mooney, Trey Higgins and Wesley Sparks joined Spivey on the All-Tournament team from Oxford. Reese Howard was the tournament's outstanding offensive player.

Borders, the outstanding defensive player, was joined by Cubs teammates Mize, Landon Comer and Dylan DiGangi on the tourney team.

CALHOUN COUNTY TOURNAMENT
Championship Game
Oxford 2, Alexandria 0
Alexandria 000 000 0 — 0 2 1
Oxford 101 000 x — 2 3 0
WP: Trey Mooney. LP: Jalen Borders. Sv: Gavin Orcutt.

ALL-TOURNAMENT TEAM
Weaver – Drake Monroe
White Plains – Conner Coffey
Saks – Jaylen Childs
Jacksonville – Dylan Murphy
Ohatchee – Cade Williamson, Grayson Alward
Piedmont – Logan Pruitt, Bryce Walter
Alexandria – Landon Comer, Dylan DiGangi, Tanner Mize
Oxford – Peyton Howard, Trey Mooney, Wesley Sparks, Trey Higgins
Outstanding Offensive Player – Reese Howard, Oxford
Outstanding Defensive Player – Jalen Borders, Alexandria
Most Valuable Player – Jake Spivey, Oxford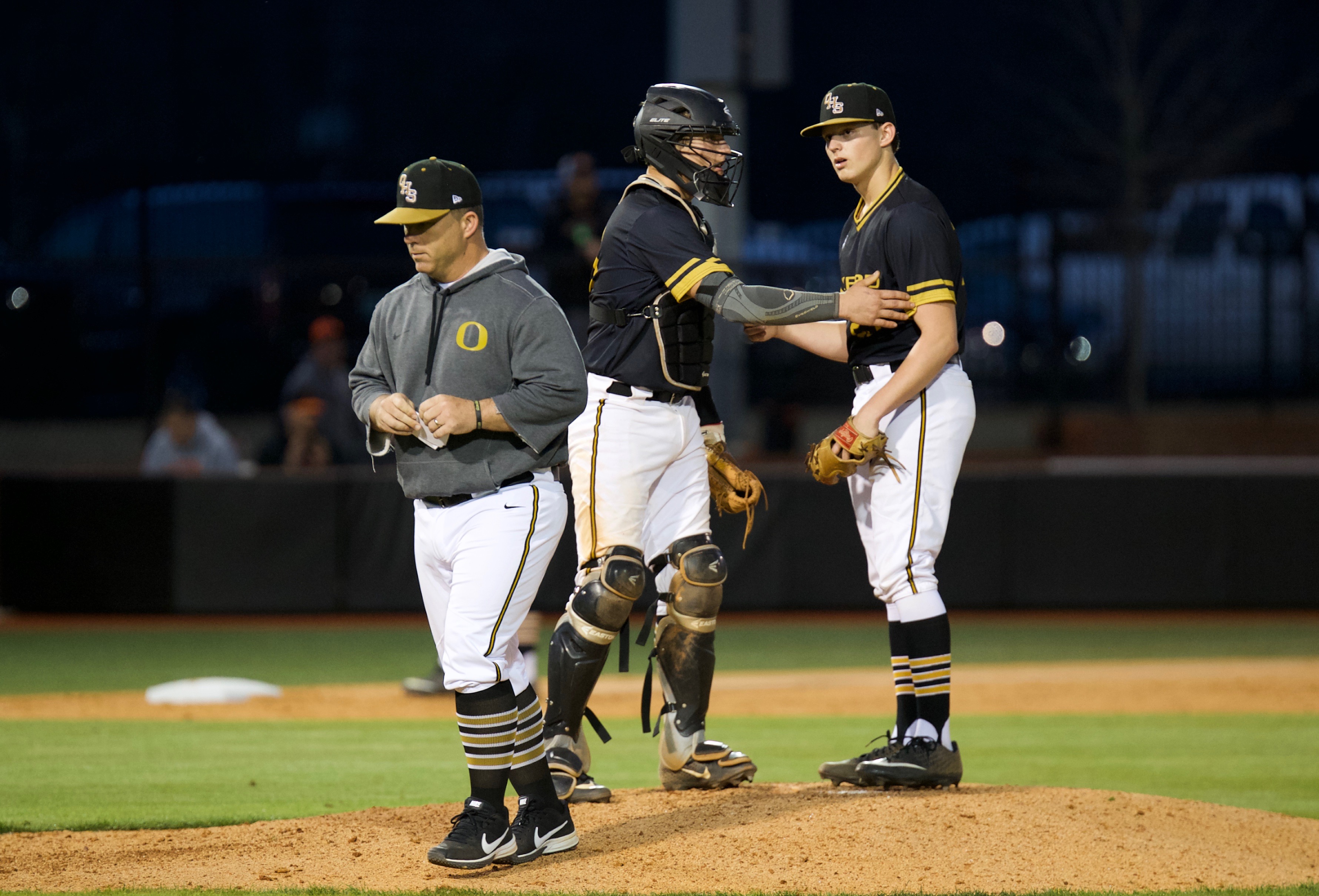 To see a gallery of photos from the championship game visit www.bjfranklin.smugmug.com