Yes, they will come
'Second-generation' visitors from Missouri, first-timers from Ohio to experience Choccolocco Park during Oxford's spring break event
By Al Muskewitz
East Alabama Sports Today
OXFORD — When Oxford baseball coach Wes Brooks conceived the Spring Break Experience for Choccolocco Park, he envisioned a showcase that would attract some of the best high school teams from near and far and spread the word about the sprawling new complex.
The word is out. Last year, the two-week event drew a team from outside Kansas City that by all accounts thoroughly enjoyed the experience. This year's event, which formally got underway Friday night and had a soggy start Saturday, will draw two out-of-state teams next week, one from Ohio and another from Missouri that is sort of a "second generation" visitor because it has a direct connection to the team that came before.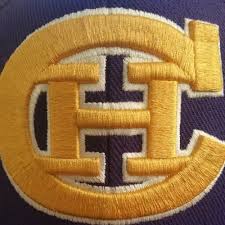 Columbia Hickman (Mo.) Kewpies coach Mason Mershon played for Staley coach Dave Wilson, who brought the Falcons here last year from just outside Kansas City. They still talk regularly and after hearing his former coach rave about the big time his team had around The Big House last year Mershon knew he just had to make the trip.
"It's kind of a funny story," Mershon said. "I'm a Staley grad and I was on Dave's very first team back in 2008, and Dave, before he went to Staley, was the head coach at Hickman. I sit at the same desk he used to have. I knew they went last year and he had nothing but good things to say.
"My first two years as an assistant (at Hickman) we didn't do any sort of spring trip. That was one of the big things I tried to put in my first year (as head coach) and last year we went to Fort Pierce, Fla. This year's trip has been really talked up by people who are close to me. They say it's a great place to go, great fields, great setups, great competition. (Wilson) has gone on a lot of spring break trips and said this was one of the best he's ever done. We're looking forward to it."
Thomas Worthington High School, just north of Columbus, Ohio, is 550 miles from Hickman, but its players are feeling same excitement about the trip.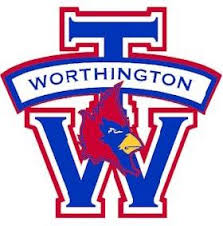 Cardinals coach Chris Olson was looking for a new spring-break destination with good competition and discovered Oxford through the high school coaches association website after talking with Brooks about it at the convention in Columbus where Choccolocco Park was recognized as the national high school field of the year. In recent years the Cardinals have been to Cocoa Beach, Fla.; Myrtle Beach and, last year, Knoxville.
"I'm really excited for this," Olson said. "It's a little bit different than what we've done in the past. You get comfortable with certain places and I like something new, for a new experience for our kids; that's what I'm most excited about.
"We've not been to Alabama. I don't know if we've ever played a team from Alabama. I've been here the last 11 years and I can't recall it. Even when I played here I don't ever recall playing a team from Alabama. We'll see how good baseball is in Alabama and it'll give us a good barometer of where we are. By the time we come back to Ohio I'll have a good sense of how good we are."
Both visiting teams will just be starting their seasons when they make the trip. Hickman will have four games in by the time they get to Choccolocco Park – and two are on the ride down. Worthington can't start playing until next Saturday and hopes to have a game under its belt before leaving Sunday.
Both schools would be among the top 10 largest if they played in Alabama.
Hickman went 20-8 last year and lost in the district championship to the eventual state champion; the Kewpies won a state championship as recently as 2005. This year's team has several players committed to the next level, including versatile switch-hitter Cameron Chick (Nebraska) and OF-P Bennett Patton (Central Missouri). Left-handed pitcher Trae Robertson is a Missouri signee recovering from Tommy John surgery.
Perhaps the school's most famous baseball alum is outfielder Blake Tekotte, who played 50 MLB games with the Padres and White Sox earlier this decade. His older cousin Jake Whitesides held the Missouri high school career home run record and spent nine years in the minors.
Thomas Worthington has been a powerhouse in its district of 46 big-school teams, especially since 2012.
This year's team has 14 seniors, headlined by Spencer Kiehl, a hard-throwing 5-foot-8 right-handed pitcher who set the school record for strikeouts as a sophomore (68) and posted a school-record 0.43 ERA last season. He is committed to Ohio Dominican.
Its best-known baseball alum is Casey Close, a former national collegiate player of the year at Michigan better known for his work as an agent to several major-league players, including Derek Jeter.
The Cardinals' former strength coach, a former teammate of Olson's, is currently the baseball strength coach for Tennessee. The team hopes to catch the Vols' game with Alabama Sunday to break up the trip.
While the competition will be keen, trips like these are about more than just baseball.
"For me, the importance of these spring trips isn't to get some game in and warmer weather, it's so guys can make memories with teammates," Mershon said. "That chartered bus ride, that's how you build memories and team chemistry."
The list of out-of-state teams will double again next year. Brooks already has commitments from two California teams and two from Canada.
Speaking of traveling and playing teams from all over, Jacksonville has hit the road for the first week of the Gulf Shores Classic and the Golden Eagles will be facing four teams from three different states — maybe more depending on how they fare.
They play Little Rock (Ark.) Central at Loxley Municipal Park on Monday, Valley View (Ark.) at Baldwin County HS on Tuesday and Brentwood (Tenn.) and Stillwater (Okla.) at Robertsdale HS on Wednesday. The Golden Eagles played an eventual state champion from Georgia last year, but no out-of-state team they could consider from way off like this.
"I think it's neat for these kids," Jacksonville coach David Clark said. "It's an opportunity for us as a group and spend time as a group in a little more relaxed atmosphere, see people you don't play all the time, see people from other states. All the years I've traveled around with Colton and watched baseball, the greatest thing I think we've taken away from that is the people we've met and the people we've seen and the players, so I wanted to give them that.
"It's all baseball, but it's played a little different regional-wise. And most of the teams you get there are going to be high-level people and that's the other side of why I really wanted to go. It's a good time to be pushed, a good time to be together as a group and see really good baseball as we go into the final stretch of our season."
Golden Eagles pitcher-third baseman Taye Loud is looking forward to it.
"That's a once in a lifetime experience; for him to be able to do that for us means a lot," he said. "We're just going to go down there and show them how we played baseball in Alabama."
CHOCCOLOCCO PARK SPRING BREAK EXPERIENCE
(Varsity games)
March 20
Oxford vs. Hartselle, 3:00 (SF)
Hartselle vs. Oak Mountain, 5:00 (SF)
Central-Phenix City vs. Hewitt-Trussville, 5:00 (BB1)
Hazel Green vs. Central-Phenix City, 7:00 (SF)
Hartselle vs. White Plains, 7:00 (BB1)
March 21
Central-Phenix City vs. Hartselle, 2:00 (SF)
Hartselle vs. Gadsden City, 4:30 (SF)
Hartselle vs. Hewitt-Trussville, 7:00 (SF)
Gadsden City vs. Central-Phenix City, 7:00 (BB1)
March 22
Central-Phenix City vs. Albertville, 1:30 (SF)
Oxford vs. Central-Phenix City, 4:00 (SF)
Oxford vs. Hewitt-Trussville, 7:30 (SF)
March 24
Clay Central vs. Pleasant Valley, 9:00 (BB1)
Clay Central vs. Southeastern, 11:30 (BB1)
Southeastern vs. Saks, 2:00 (BB1)
Cullman vs. Cleburne County, 4:30 (SF)
Oxford vs. Cullman, 7:00 (SF)
March 26
Wellborn vs. Sardis, 9:00 (SF)
Randolph County vs. Donoho, 9:00 (BB1)
Ragland vs. Pleasant Valley, 11:30 (SF)
Sardis vs. Clay Central, 11:30 (BB1)
Hokes Bluff vs. Thomas Worthington, 2:00 (SF)
Saks vs. Ragland, 2:00 (BB1)
Pleasant Valley vs. Munford, 4:30 (SF)
Southside vs. Hickman, 4:30 (BB1)
GW Long vs. Hickman, 7:00 (SF)
Southside vs. Thomas Worthington, 7:00 (BB1)
Munford vs. Clay Central, 7:00 (BB2)
March 27
Sardis vs. Saks, 9:00 (SF)
Donoho vs. Wellborn, 9:00 (BB1)
GW Long vs. Munford, 11:30 (SF)
Wellborn vs. Hokes Bluff, 11:30 (BB1)
Donoho vs. Ragland, 2:00 (SF)
Saks vs. GW Long, 2:00 (BB1)
Childersburg vs. Pleasant Valley, 2:00 (BB2)
Vestavia Hills vs. Hickman, 4:30 (SF)
Munford vs. Austin, 4:30 (BB1)
Clay Central vs. Southside, 4:30 (BB2)
Southside vs. Randolph County, 7:00 (SF)
Austin vs. Vestavia Hills, 7:00 (BB1)
Ragland vs. Childersburg, 7:00 (BB2)
March 28
Childersburg vs. Piedmont, 9:00 (BB1)
GW Long vs. Southside, 11:30 (SF)
Wellborn vs. Childersburg, 11:30 (BB1)
Mountain Brook vs. Thomas Worthington, 2:00 (SF)
Sardis vs. Pinson Valley, 2:00 (BB1)
Vestavia Hills vs. Pinson Valley, 4:30 (SF)
Ohatchee vs. Donoho, 4:30 (BB1)
Mountain Brook vs. Hickman, 4:30 (BB2)
Munford vs. Cleburne County, 7:00 (SF)
Clay Central vs. Wellborn, 7:00 (BB1)
March 29
Oxford vs. Vestavia Hills, 11:30 (SF)
Piedmont vs. Hickman, 11:30 (BB1)
Vestavia Hills vs. Moody, 2:00 (SF)
Pleasant Valley vs. Weaver, 2:00 (BB1)
Lawrence County vs. Piedmont, 2:00 (BB2)
Pinson Valley vs. Mountain Brook, 4:30 (SF)
Moody vs. Munford, 4:30 (BB1)
Weaver vs. Lawrence County, 4:30 (BB2)
Oxford vs. Mountain Brook, 7:00 (SF)
Ohatchee vs. Munford, 7:00 (BB1)
March 30
Lawrence County vs. Munford, 9:00 (SF)
Alexandria vs. Lawrence County, 11:30 (SF)
Vestavia Hills vs. Ohatchee, 2:00 (SF)
Bob Jones vs. Mountain Brook, 2:00 (BB1)
Oxford vs. Pinson Valley, 4:30 (SF)
Mountain Brook vs. Cleburne County, 4:30 (BB1)
Moody vs. Weaver, 4:30 (BB2)
Piedmont vs. Moody, 7:00 (SF)
March 31
Oxford vs. Bob Jones, 11:30 (SF)
Bob Jones vs. Wetumpka, 2:00 (SF)
Lawrence County vs. Moody, 2:00 (BB1)
Oxford vs. Wetumpka, 4:30 (SF)
Weaver vs. Cleburne County, 7:00 (SF)