Cubs seek fast start
'We want to start off better,' Alexandria coach Frank Tucker says as the Valley Cubs look to buck a trend of being slow out of the gate
ALEXANDRIA VALLEY CUBS
Coach: Frank Tucker (69-41 Alexandria, 10 years)
Aug. 25 – Talladega
Sept. 1 – Jacksonville
Sept. 8 – at Arab
Sept. 15 – Boaz
Sept. 22 – at Etowah
Sept. 29 – at Cleburne County
Oct. 6 – Scottsboro
Oct. 13 – at Douglas
Oct. 20 – at Guntersville
Oct. 27 – Crossville
Nov. 3 – OPEN
By Jay Pace
Special to East Alabama Sports Today
A pattern has emerged. Actually, it's more like a trend – and it's one the Alexandria Valley Cubs would like to turn around.
Entering his 11th season as the helm, Valley Cubs head coach Frank Tucker is 69-41 overall with a region championship and eight postseason appearances. The high-water mark came in 2015 as the Valley Cubs roared out of the gate, winning their first seven games and finishing the regular season at 8-1 with a Region 6 title in tow. The Valley Cubs finished 11-2, coming up just short in a 42-36 OT loss in the Class 5A semifinal to Mortimer Jordan.
A strong start was the key ingredient in Alexandria's deep postseason run, but finishing has never been the issue. It's the slow getting out of the gate the Valley Cubs have always had to overcome.
Since 2009, the Valley Cubs are 18-22 in the first month of the season, 22-23 in August and September. They're 1-7 in season openers during that span with the lone scoreboard win coming in that magical season of 2015, crushing Jacksonville 46-16. They were credited with a forfeit win in the 2010 opener with Leeds.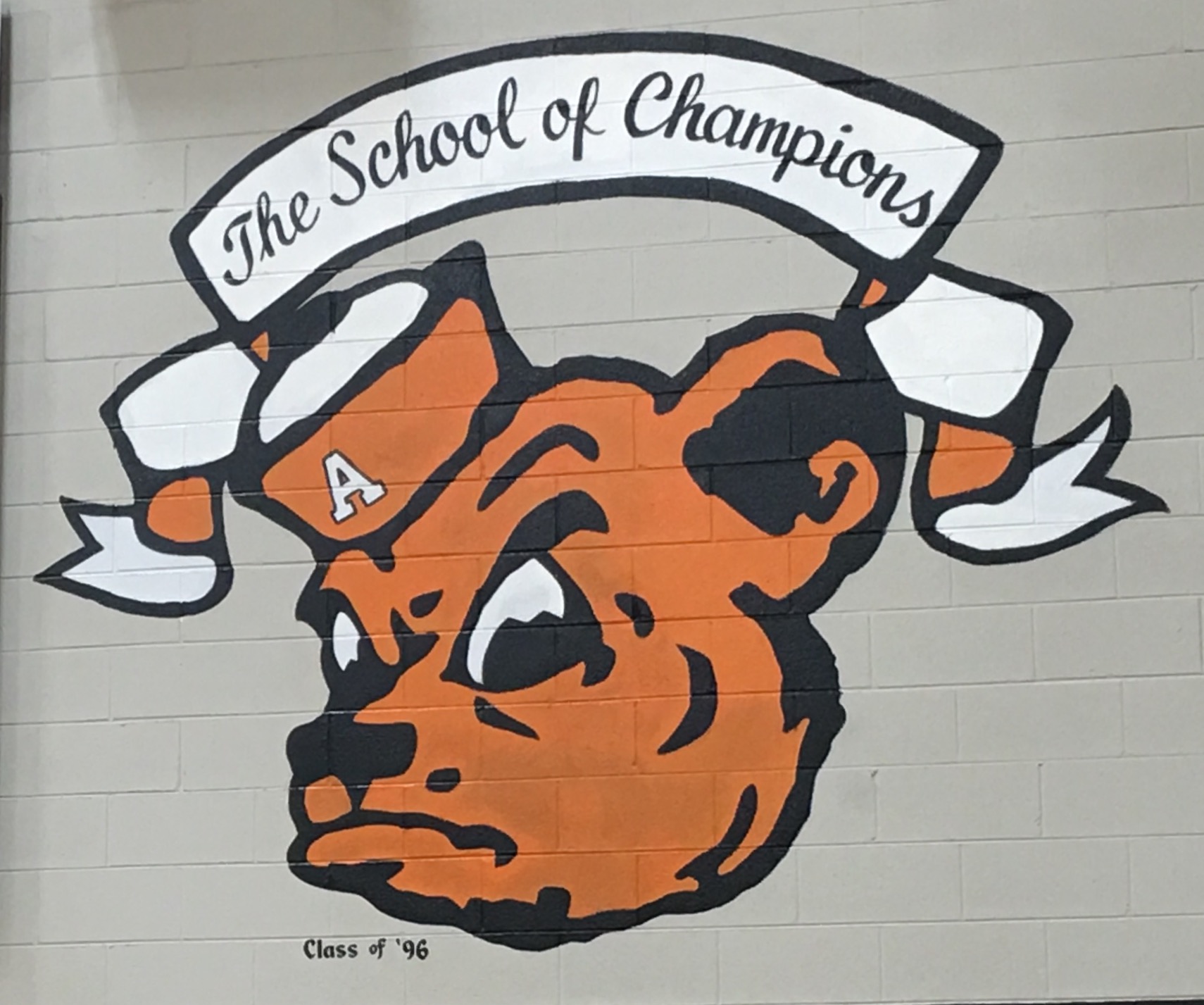 As slow as the Valley Cubs have started over the last eight seasons they have finished even stronger. They recovered from two of those 0-2 starts to make the playoffs.
"We want to start off better," Tucker says. "We just want to be the best we can be week in and week out. Every game. Whatever our best is, I don't know. We just want to reach our full potential every game.
"If we can do that," he says, "we can win some ballgames."
For every September struggle, an epic run followed in October. Over the last eight seasons, the Cubs have lost only eight games in the season's final month. Five times they have finished October undefeated, including last year where they won three straight and four of their last five to salvage a winning season, but were the odd man out in a three-way tiebreaker for the final two region playoff spots.
"We hope we got better as the season went along," Tucker said. "As the kids got more experience under their belt they played better. It just took us a while to start hitting on all four cylinders. Hopefully we'll get started a little earlier this year than we did last year."
The Valley Cubs open at home Aug. 25 against Talladega and its new coach Ted Darby, and then host Jacksonville the following week.
Darby went looking for a game when the Tigers lost the second game of their contract with Oxford following the departure of former coach Robert Herring, the brother of the Oxford head coach. He specifically sought out the Cubs for their reputation as a traditional power. Alexandria is No. 5 in the preseason Class 5A football poll. The schools haven't played in football since 1962.
"I'm not scared to play anybody," said Darby, a former Oxford and Samford quarterback, "but there's some things you're dumb to do and there are things smart to do.
"Alexandria, year in and year out, is always a top-notch program in 5A. That's what I tell kids; that's where I want to be. Why would you want to play somebody in 6A or 7A. My kids are not up for hire, so I want to go and play somebody in our class, have a great opener. I wanted a challenge and I wanted somebody that's in 5A that's in the top of 5A where we see where we're at."
Though the slow start is understandable, it's hardly acceptable to the football-crazed fans of the orange and black – and there is optimism heading into the 2017 season.
A year after its deepest playoff run in a decade, Alexandria returned a pair of game-breaking running backs in Jamaal Tucker and Keenan Woodruff and optimism was plentiful heading into 2016 season. But things went sideways: Tucker was dismissed just two weeks into the season while Woodruff nursed an injury that kept him sidelined for the first half of the year.
A potent Cubs offense slowed to a crawl in their absence. And as last season demonstrated, where Woodruff goes, the offense follows.
In its first four games last year, Alexandria scored fewer than 20 points in three of its first four contests and was 1-3 heading into the final stretch of the regular season. The outlook was grim.
With its back against the wall and the season on the verge of collapse, the Valley Cubs rose from the deck. The Cubs exploded for 55 points in a rout of Cleburne County and with Woodruff back in the lineup, Alexandria never looked back.
"That's one reason our offense started to gel a little bit better," said Tucker of Woodruff's returns. "We did put up some points last year."
Over the last five weeks of the season, the Cubs averaged 45. 8 points per game including a season-high 68-point outburst coming in a Week 7 win over Douglas. If that type of production carries over into 2017 they're return to the postseason is inevitable. The only question is how far will the Cubs go?
The health of Woodruff will have a lot to do with that. Healthy and rested, Woodruff is one of the best backs in the state. Joining Woodruff in the backfield are Grayson Chaffin and Romeo Dye. The pair provides a wealth of experience and a unique skill set that will keep opposing defenses honest and perhaps more importantly ease the transition of quarterback Jacob Wells who makes his varsity debut in the season opener. Wells was the starter on the Valley Cubs' JV team last year.
"Starting at quarterback on the varsity level will be a little different," Tucker said. "He had a good season last year on JV. He'll be just fine."
Wells and Co. will run behind an offensive line that returns four starters in Branden Best; Ethen Darnell, Skyler Payne and Peyton Thrasher.
With all the hype surrounding the offense, Tucker is quick to remind that his defense is just as important.
"In the past we've been a running team," he said. "But no one side of the ball is more important than the other. For us to win some ballgames this year, our defense has got to show up on Friday night."
Cover photo by B.J. Franklin