What the brackets say
Updated: October 24, 2016
Here is a look at the projected AHSAA football brackets; some matchups have not yet been determined, but we'll project the seedings for you
By Brant Locklier
For East Alabama Sports Today
The playoffs are nearly set for the 2016 football season. Here is the first look at the brackets in all seven classes. There are still some races to be decided and some of those awful three-way ties that get down past (j) on the tiebreaker procedure.
The Calhoun County teams learned their first-round playoff opponents after last week's series of games. This week's games will settle the few regions that have not been decided yet.
I have muddled through those tiebreakers and made some projections on how things will probably work out next week. Those projections are highlighted in yellow on the brackets and will be updated after this week's games.
These are the most likely scenarios based on what I can see at this point. We will see how it turns out when the official brackets are published next week, so have fun with this.
These brackets are unofficial as the AHSAA has yet to determine the official matchups, so do not start making hotel reservations yet. Confirm with your local school first if you are prone to do that – pre-plan the trip, that is.
This year the top of the bracket has the home field advantage, so if your team wins and advances, look at the number of home games that your next opponent has played and compare them to yours. The team that has played the most road games gets to be the home team unless it is playing a regional opponent that finished in a higher regional position. Otherwise a tie goes to the team in the top of the bracket.
Got all that?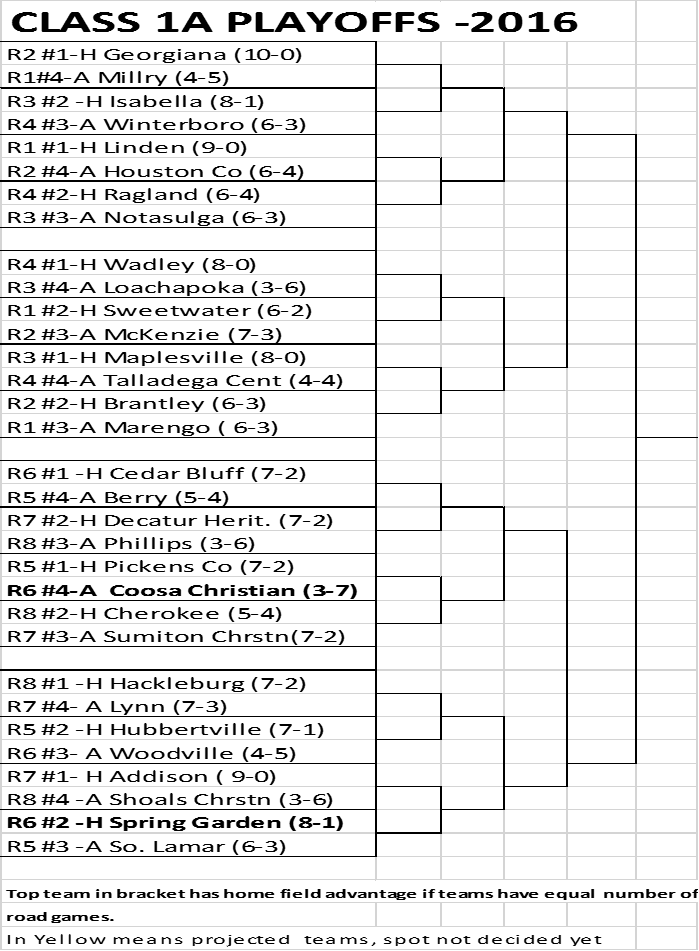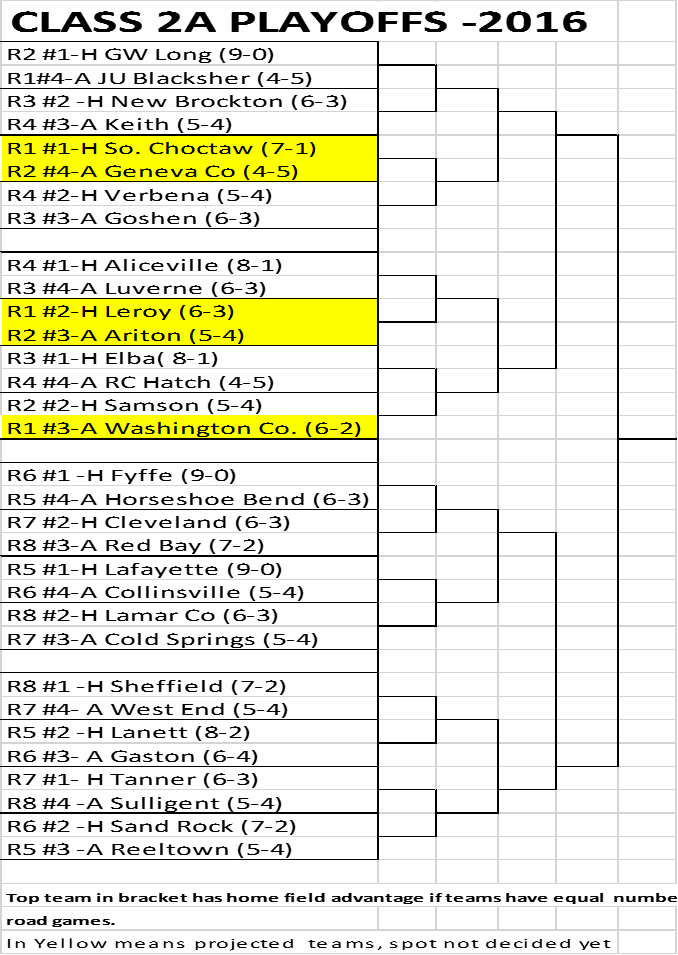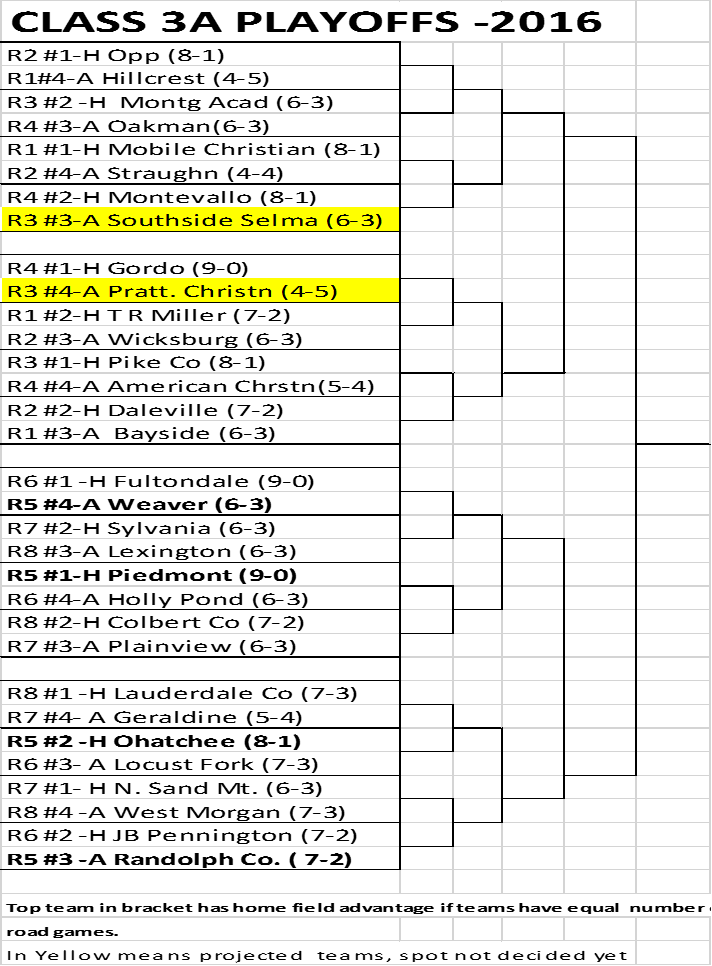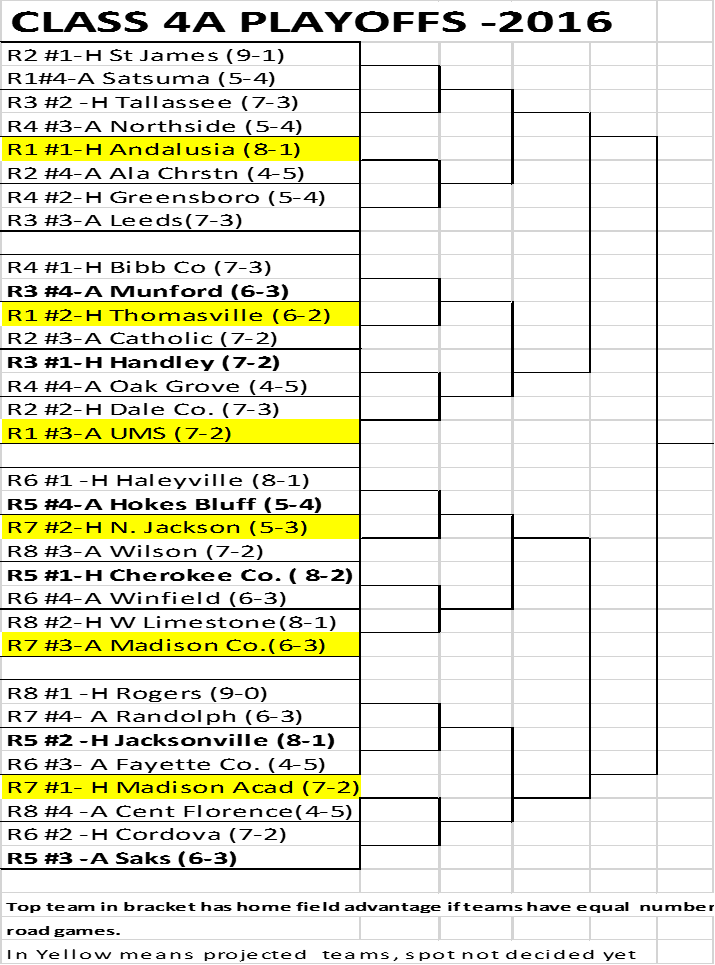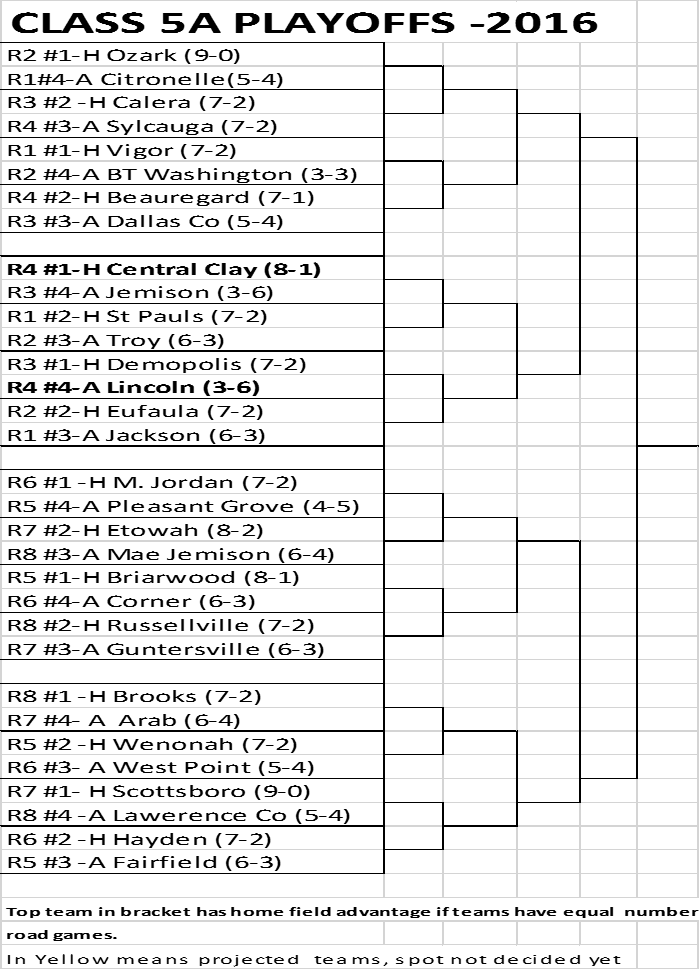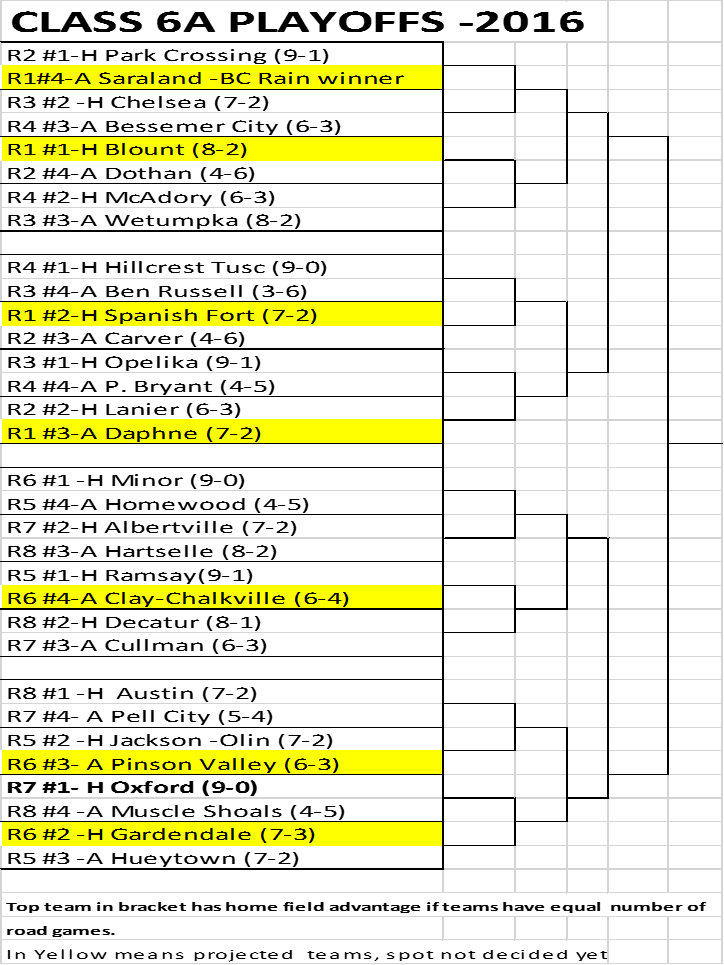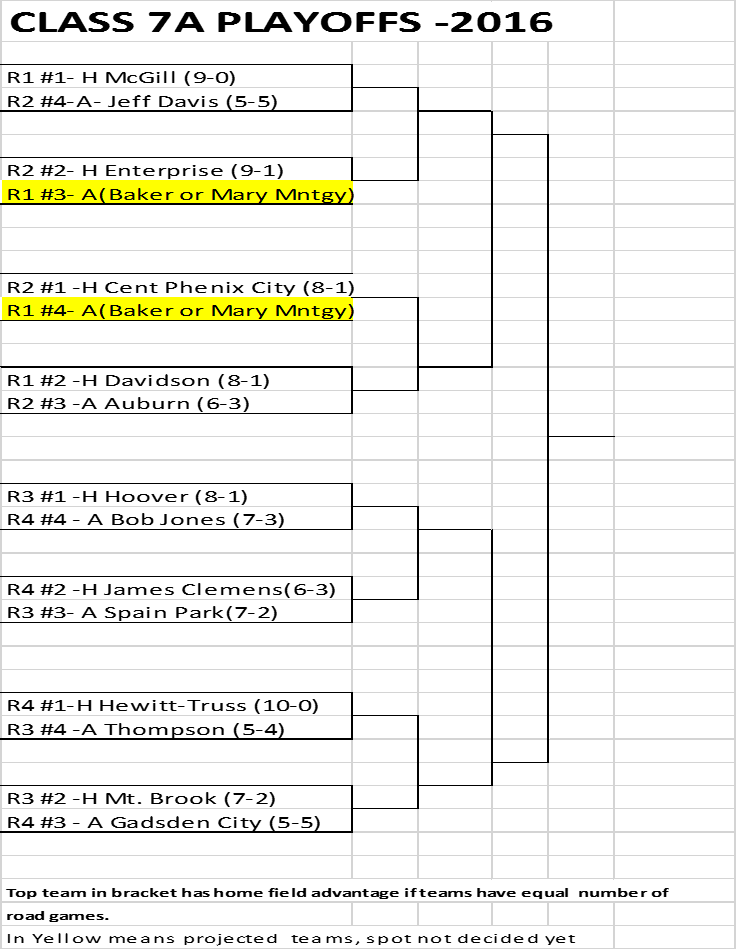 Cover photo: Piedmont and Ohatchee played a classic game in the regular season to decide the Class 3A Region 5 champion. They could meet again in the state semifinals. (Photo by B.J. Franklin/GungHo Photos)