The local angle
Cleaning out the notebook: Excel wood-bat tournament in Oxford, big month ahead for Cane Creek's Szuch, Anniston basketball update, McCord chooses Covenant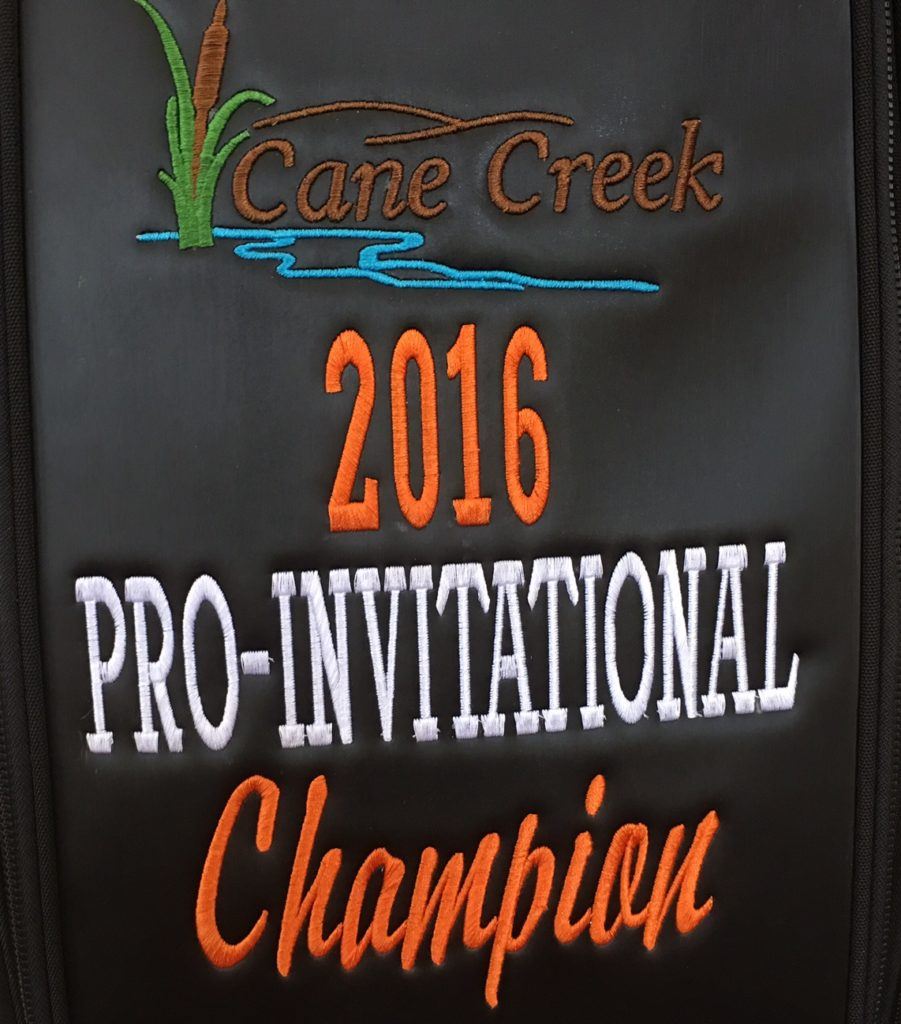 By Al Muskewitz
East Alabama Sports Today
OXFORD – Every Memorial Day weekend for the past seven years the teams from Excel Baseball packed up and hit the road. Not any more.
The opening of Choccolocco Park has given the travel program a home of its own and this weekend it will host Excel Memorial Wood Bat Classic.
Thirty teams from Alabama, Mississippi and Louisiana across three age divisions will play at the complex and Oxford High School. The three championship games are scheduled for 9 a.m. (16u), 11:30 (15u) and 2 p.m. (18u) on the complex' signature field Monday.
"We typically have to travel Memorial Day weekend," Excel co-founder Josh Beshears said. "The last seven years we've traveled to Georgia and Tennessee. With this being here and able to do that, we'd much rather be able to stay home."
Excel will put six teams in the event, three in the oldest age division. The program already holds popular showcases in Birmingham in June and July, but this gives them a chance to play in their own backyard.
"It's absolutely awesome," Beshears said. "We've been excited about this (complex) since Day One. They've built this first class. We've had a chance to play all over the country and to see this complex in our backyard is awesome."
Daily fee and tournament weekend passes are available. All city league baseball players who wear their team jerseys to the game and fans with military IDs will be admitted free.
Friday's Games
15U: Excel Blue Wave vs. CABA, Choccolocco Signature, 11:30 a.m.
15U: Excel Blue Sox vs. Birmingham Braves, Oxford HS, 4:30 p.m.
16U: Excel Blue Sox vs. Power House, Choccolocco Field 1, 11:30 a.m.
16U: CABA vs. Triton Rays Prime, Choccolocco Signature, 4:30 p.m.
18U: TPL Pro Elite Red vs. Top Gun, Choccolocco Field 2, 11:30 a.m.
18U: Triton Rays Prime Navy 17U vs. Excel Blue Wave 16U, Oxford HS, 11:30 a.m.
18U: Triton Rays Prime 17U vs. Excel Blue Sox, Choccolocco Field 1, 2 p.m.
18U: CABA vs. Triton Rays Prime 18U, Choccolocco Field 2, 2 p.m.
18U: Indian Springs Stingers vs. Brimingham Braves, Oxford HS, 2 p.m.
18U: TPL Pro Elite Blue vs. Excel Blue Wave, Choccolocco Signature, 2 p.m.
18U: TPL National 18U vs. CABA, Choccolocco Field 1, 4:30 p.m.
18U: Excel Blue Wave 16U vs. TPL Pro Elite Red, Choccolocco 2, 4:30 p.m.
18U: TPL Pro Elite Blue vs. Triton Rays Prime Navy 17U, Choccolocco 1, 7 p.m.
18U: TPL National 18U vs. Triton Rays Prime 17U, Choccolocco 2, 7 p.m.
18U: Excel Blue Wave vs. Triton Rays Prime 18U, Oxford HS, 7 p.m.
18U: TPL National 17U vs. Academy Raiders Black, Choccolocco Signature, 7 p.m.
LOCAL GOLF
Busy June on tap for Szuch
The summer is the busiest time of year for a golf pro as it is, but over the next six weeks Cane Creek director of golf Kenny Szuch has a full plate.
It starts with the run for one national championship and ends with a front-row seat for another – and in between is his course's biggest event of the year.
The stretch begins on a personal level, as he heads to Idaho to watch his son Preston in the NAIA World Series. Preston is a sophomore-eligible left-handed pitcher for Faulkner.
Depending how long the Eagles stay in the tournament, Szuch could have as little as a week to handle the last-minute details for the fifth annual Cane Creek-Fort McClellan Credit Pro-Invitational, presented by Yamaha Golf Cars and Oakley Golf, June 10-12.
He backed up the dates for the Invitational purposely to avoid any conflict with the World Series.
New to the Pro-Invitational, the pros and championship flight amateurs will compete in the same singular flight for the overall championship. With a pro field of 20 players, the pros will be playing for a $4,000 first-prize payday. The amateur medalist will receive a unique "trophy" to commemorate their victory. All flight winners will play in a net playoff for a commemorative golf bag.
Entry fee for the amateurs is $150 ($125 for Cane Creek cardholders). Deadline for entries is 5 p.m. June 8.
After the Pro-Invitational, Szuch goes back on the road to his beloved Oakmont, where he will work the practice tee for the U.S. Open. He went as a spectator when it was there in 2007 and probably wouldn't be going this year it were played anywhere else.
"For me, personally, it's the greatest golf course in the world," said Szuch, who has a picture of the famous church-pew bunkers on the wall behind his desk. "I've played Pebble, Seminole, Augusta, over in Europe, and you can't explain it until you play it and when you do you've experienced golf like you've never experienced it anywhere else. It's still golf, but things happen there that don't happen anywhere else.
He was invited to play Oakmont, where he made a double-eagle on the par-5 ninth two years ago, in the final members event the weekend before the Open, but he declined. "Being the loyal host pro that I am I gave that up to run my Pro-Invitational."
PREP BASKETBALL
Filling Anniston job weeks away
The highest-profile coaching opening in the county remains the Anniston High School boys basketball job. It has been open since the Bulldogs' loss to J.O. Johnson in the 5A Northeast Regional finals when former coach Schuessler Ware's retirement became effective.
Expectedly, the vacancy has produced its share of rumors, among them the interest football coach/girls basketball coach/athletics director Eddie Bullock has in the job. Bullock told East Alabama Sports Today he hasn't interviewed for it.
School officials are said to have three more candidates to interview and it will be "probably" two to three weeks before the process is completed. The next school board meeting is the third week in June, unless superintendent Darren Douthit calls a special session to address the hiring.
Faith's McCord chooses Covenant
Faith Christian's Caleb McCord has spent the spring mulling over several college options open to continue his playing career.
He thought about walking on to play basketball at Auburn-Montgomery and considered going to Gadsden State, but he has decided to play basketball at Covenant College in Chattanooga.
"It's a good place for me to go to focus on my studies and my basketball without everything overwhelming me," he said. "And it's like two hours from here. I thought it was the perfect package for me."
McCord also was the goalkeeper on the Faith soccer team that played for the 2015 state championship; he won a penalty shot shootout to get the Lions to the final. But for now soccer is on the backburner.
"They needed a goalkeeper, too," he said. "I enjoy soccer, but basketball is my passion; I wanted to do that.
"I was talking with (former Faith soccer coach Erik McDaniel) a while back and he knew a couple guys up there who went for just basketball and didn't get to play much. They talked to one about soccer, never played before he went, played goalkeeper and ended up being All-American his senior year. As of right now it's just basketball, but if something happens … It's however God lays the chips out for me."