First person: Winging it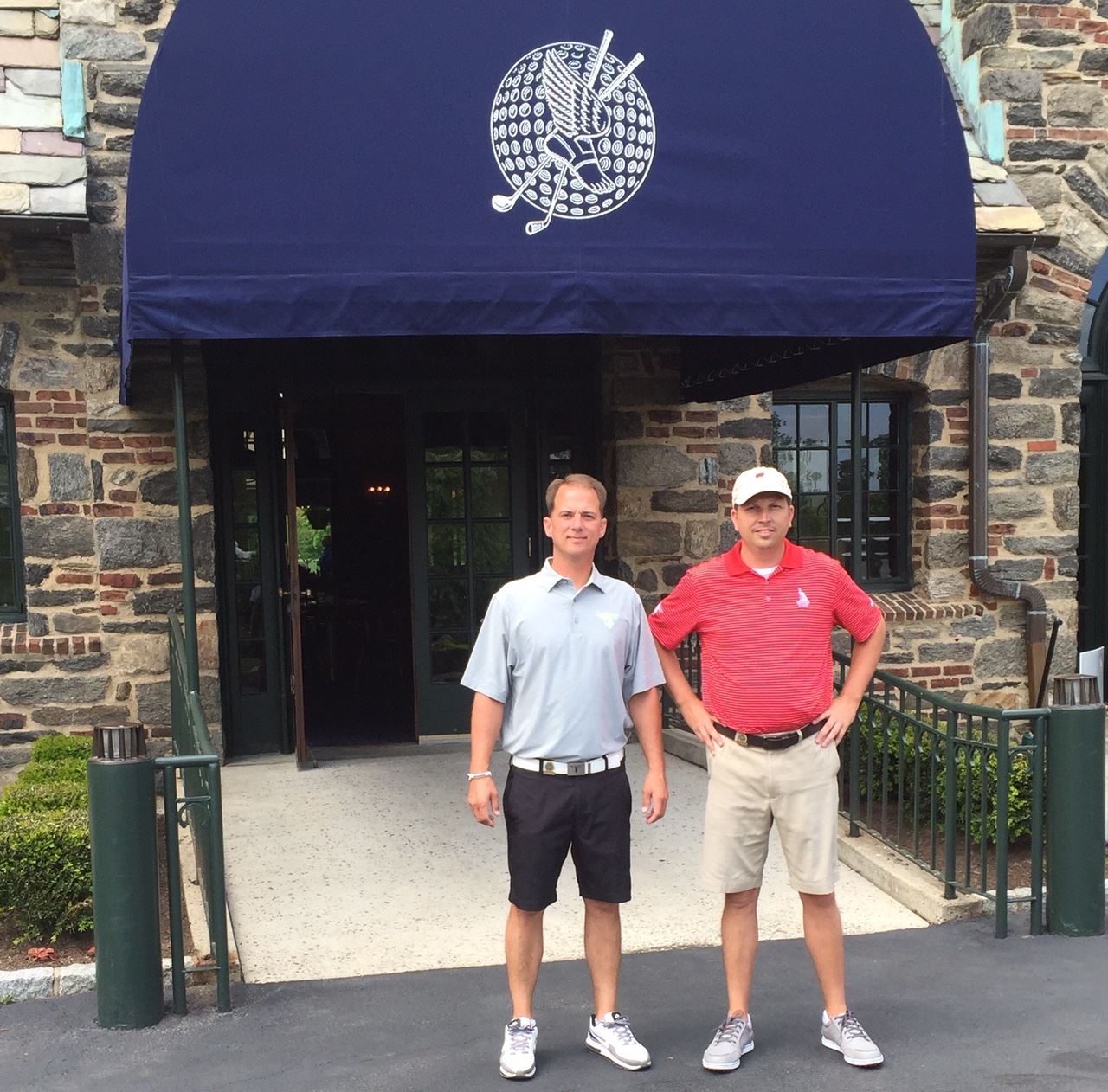 McGatha, Rogers learn all about the subtleties of famed Winged Foot as they prepare for USGA Four-Ball Championship
By Jeremy McGatha and Matt Rogers
For East Alabama Sports Today
MAMARONECK, N.Y. – Winged Foot Country Club lived up to the hype … and we still have to play the famous West Course tomorrow.
Today in our practice round on the East Course for the USGA Four-Ball Championship we had one double bogey and a birdie for a 1-over-par 71. I can only try to describe the feelings we experienced and how pristine the course is.
The tee boxes and fairways are all bentgrass and roll as fast as many greens, as hard as I know that is for many to believe. It was for us until today and we got to experience it. They only let us hit one shot, just like in the tournament, but we could practice multiple putts as long as we didn't hold up play.
We made some par putts and missed some birdie putts, but we both started playing better as we got more acclimated with the course. I could say we were a little in awe of the place early on and it showed in our game.
Our caddy, Delroy, was a big help. He knew the greens perfect. We'll have more about him later.
If we play well we both feel we can shoot some good scores. We both agree if we play poorly big numbers are out there. I mean, back in 1974, the best in the world were here and Hale Irwin won the U.S. Open at 7-over; it is now known as the Massacre at Winged Foot.
Delroy also told us that in 2006 when Tiger was in his prime he missed the cut and walked off the course saying he hated the place. Well, after today's 71 – not great, not poor – we don't hate it yet.
That could change after we play the Open's West Course tomorrow. We shall see.
Look for continued personal reflections from the two Calhoun County players as they make their way through the tournament.