Substance over style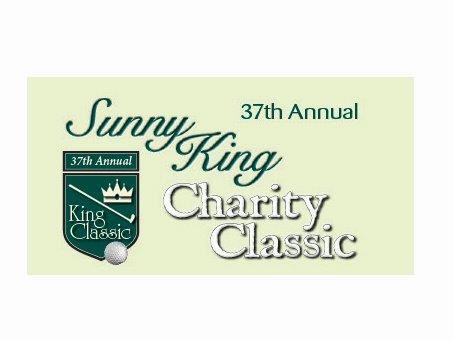 [corner-ad id=2]Luck helps, but in a 54-hole marathon like the Sunny King Charity Classic, solid play rules the week
By Al Muskewitz
East Alabama Sports Today
As anyone who has ever played in one knows, to do well in a three-day tournament you have to have some breaks along the way, but it takes a lot more than luck to win the Sunny King Charity Classic.
We're not talking about sinking a long, pressure-packed putt on the final green like Gary Wigington, Randy Reaves and Marcus Harrell have done in the past or hitting a clutch shot when your partner's in his pocket. Those aren't breaks; they're strokes of skill and guile.
Breaks are more along the lines of throwing one in from the bunker for an eagle on the elevated greens at Silver Lakes. Or ripping a drive into the culvert at Anniston Country Club and having it bounce hard toward the green. Or having a shot on 16 at Cider Ridge with your partner already in the woods ricochet out of the trees back into the fairway.
They're the kinds of things that make the competition shake their head in disbelief and give you the sense that it's indeed your weekend.
"You've got to have them to win," five-time winner Wigington said. "It's hard to win that thing without getting a pretty good break along the way."
And, of course, steering clear of the bad breaks that can derail any bid in an instant.
But among the most recent champions of the tournament, there haven't been a lot of lucky breaks on the road to winning. Clutch shots under pressure, perhaps, but no bolts out of the blue to say something more than skill was at work.
"To win the Sunny King, it's an understatement to say you've gotta stay steady; it's a three-day marathon," four-time winner Jeremy McGatha said. "In an 18-hole event you can get lucky and win, but a 54-hole event you'd better play pretty good steady golf.
"It's 54 holes. Nobody has ever gotten to 40 (under). That's the (magic) number and to get 40 out of 54 holes you've got to be playing some pretty good golf. The lucky shots help if they happen, but you can't rely on lucky shots if you're missing 10-footers."
The only thing close to bolt out of the blue McGatha can recall came in 2011. He holed out from 75 yards for eagle on No. 8 at ACC on the team's way to setting the modern-day tournament scoring record of 39-under-par.
Ellison remembers another one during their first title. It wasn't a hole out, but it was McGatha hitting it to two feet on the par-3 12th at ACC after his partner was out of bounds off the tee.
"That shot he hit under the pressure was remarkable," Ellison said. "It was probably one of the best 5-iron shots I've ever seen him hit. It was not looking good for the home team there and he hit that shot that was phenomenal."
Lance Evans and Ryan Howard won last year's Classic in a playoff playing what Evans called "three solid rounds of golf."
There were no holes-in-one, crazy good bounces or hole outs from unlikely yardages in the fairway. Their title was built on making shots, avoiding trouble, scoring birdies and posting low scores.
Even Howard agreed "nothing crazy" happened last year. The only thing that came close to bizarre was the 30-foot birdie Evans made from off the green on 13 at ACC on Championship Sunday after topping it off the tee.
"You're not supposed to make birdie when you top it off the tee box," Howard said. "That was the only good break we really had. We just played solid golf. We didn't do anything spectacular. When you hit it inside 12 feet you're supposed to make it. That leads to a stress-free round.
"You've got to have the good breaks, but it doesn't all boil down to luck."