The next level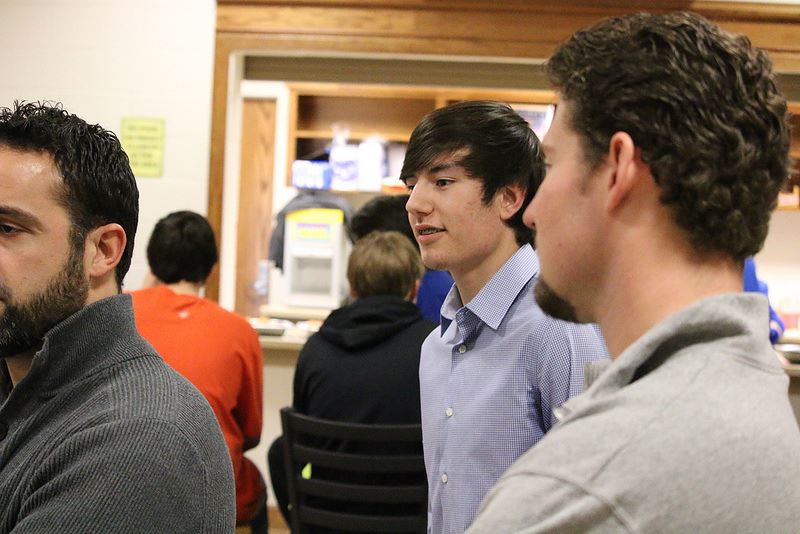 Piedmont's Whitten striking out diabetes, signs with CACC
By Al Muskewitz
East Alabama Sports Today
PIEDMONT – Two summers ago Peyton Whitten was pitching against an older travel team in a doubleheader at Southern Union designed to get players some exposure in front of some college coaches. He was bringing it pretty good for several innings, stinging the catcher's hand with pitches popping the mitt in the upper 80s, when all of a sudden he couldn't get it to the plate.
He lost velocity, command and control of all three pitches in his arsenal. He was swinging a good bat at the plate earlier in the day, too, then suddenly the bat felt like a telephone pole and he couldn't swing. He made a joke about it, but deep down he knew something was definitely wrong.
When Whitten got home that night he tried to check his blood with his dad's monitoring device and couldn't get a value other than "high." He saw the doctor the next day and was diagnosed with Type 1 diabetes that requires him to wear an insulin pump to help regulate his blood sugar.
For some people that would be the end of the story, but it didn't end him. Whitten has fought through the condition to become a fine college prospect and Thursday morning, in front of small gathering of teammates, family and friends, the Piedmont senior signed a scholarship to play for Central Alabama Community College with an eye on playing somewhere in the Southeastern Conference.
"It doesn't really bother me," he said away from the crowd. "I have it; I'm not going to get rid of it. I want to play baseball; I'm never going to give it up, either."
So the two worlds collide like a runner barreling into a catcher at home plate, but he won't let it affect his game. He hasn't missed any action because of it, even when he'd become weak and unable to see. He wears the pump and continually adjusts its location depending on the position and the way he's playing that day.
Before the days of the pump, it was common for the team to be in the dugout and Whitten be over in the corner giving himself a shot to regain his strength for the next inning.
"A lot of kids who are diabetic don't really play sports because it's hard to regulate, but that doesn't hold him out," Piedmont baseball coach James Blanchard said. "There have been times he was on the mound and wasn't feeling real good because his sugar was low and he went out there and pitched the next inning and fought through it."
Whitten is aware of at least one player in the major leagues with Type 1 diabetes, pitcher Brandon Morrow, so he knows the condition can be overcome to achieve his dream. Former Cubs great Ron Santo, Rangers pitcher Mark Lowe and Chicago Bears quarterback Jay Cutler all have it. Jackie Robinson suffered from Type 2 diabetes.
Whitten was a sophomore at White Plains at the time his diabetes was diagnosed. He transferred to Piedmont last year and made an immediate impact on his new team. He was 10-4 with a 1.71 earned run average with 88 strikeouts as the Bulldogs' No. 1 pitcher and batted .304 with 38 RBIs as their shortstop.
"That was a really tough first part of the summer for him," said Josh Beshears, the Excel Baseball Academy instructor coaching him at the time. "To see him come through that, get his strength back and his body back in shape to where it is now is really awesome."
Although Whitten considers himself a stronger pitcher, he's not going to be pigeonholed into a specific position once he gets to CACC. Instead, it appears Trojans coach Steve Lewis will use him the same way the Bulldogs do.
"He's going to be both," Lewis said. "We don't pick and hold guys; we sign great athletes and let them play baseball. A lot of times they come in as both and they do both. We don't try to slow anybody down. We try to see what they can do to help us the most and help them get to the next spot on the way. That (position) will sort itself out over time."
Until he gets there, Whitten has a senior high school season to play, which he hopes ends with a state championship. He can't wait to get started, and has no plans for the diabetes to slow him down.
"The thing I'd tell someone is just keep fighting; make sure it's leveled out, never give up," he said. "Just because you have diabetes, you can do anything, be a regular person.
"I think about my diabetes because it really can affect me and in my life, too. I just go hard and I'm always going to work hard until I make it to the top."
(Cover photo: Piedmont senior Peyton Whitten mingles with well-wishers after signing a baseball scholarship with Central Alabama Community College on Thursday. (Photo courtesy of Piedmont athletics))