Valley Cubs come up short
Updated: November 8, 2014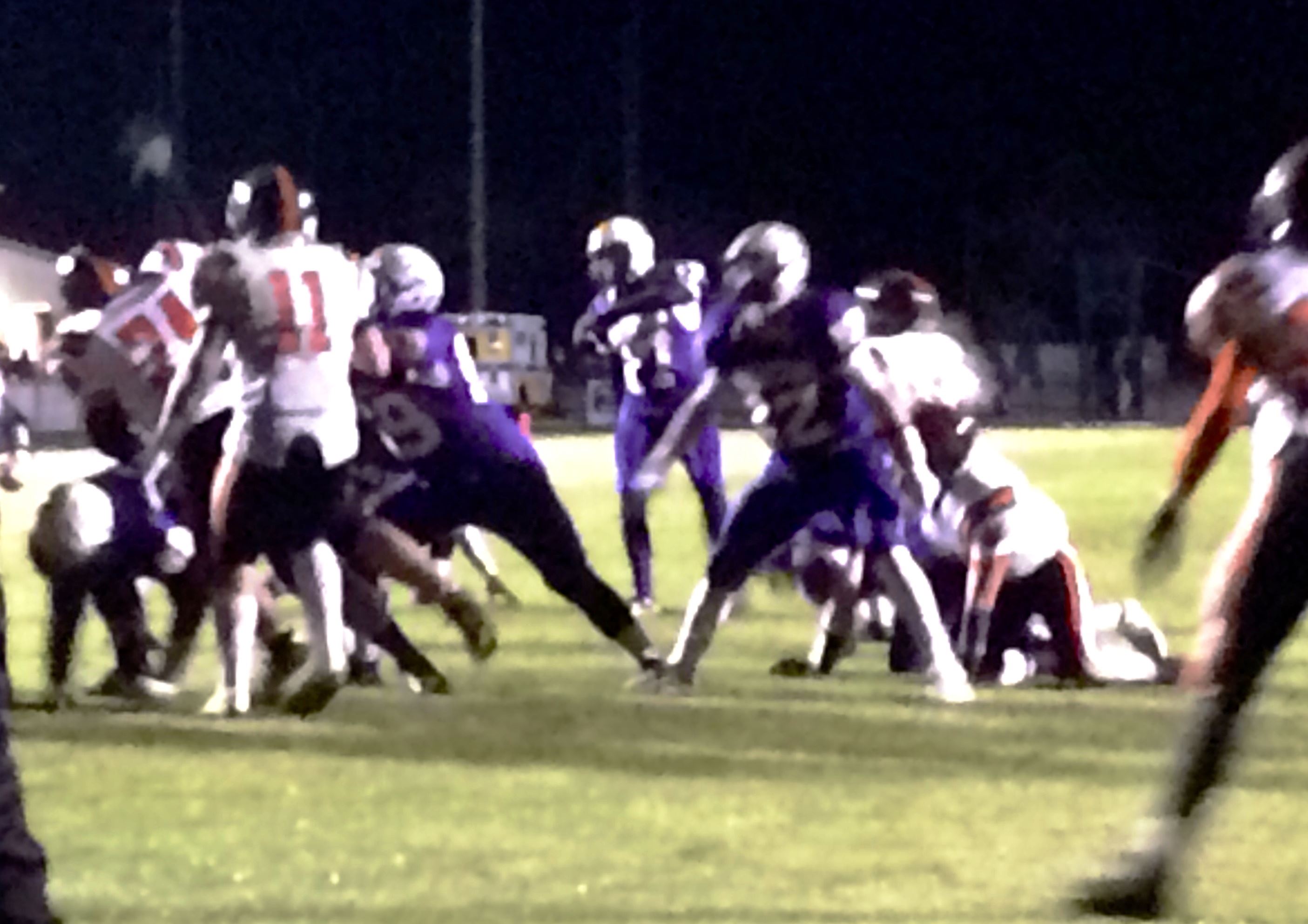 Alexandria denied twice inside the 10 in fourth quarter of playoff loss
By Al Muskewitz
East Alabama Sports Today
GURLEY – Every loss hurts. Playoff losses are particularly painful.
Watching the way Alexandria's players fought back tears as they left the field Friday night, it was hard to imagine anything being more painful than the playoff loss they absorbed here.
In a game chock-full of offense, the Valley Cubs fell in the opening round of the Class 5A North playoffs to Madison County 38-30. The hardest part about it to them was they had their chances.
Twice in the fourth quarter they were turned back inside the 10 going for the potential game-tying touchdown.
"Any time you lose a close game this late in the year when your kids just gave everything they had, it's tough," Valley Cubs coach Frank Tucker said. "The more you put into something the tougher it is when you do lose.
"Anybody who comes that close and loses, if they're a competitor it's gonna rip your guts out."
If you liked offense, this was the place to be. The lead changed hands four times before Madison County, coached by former Wellborn head coach Scott Peavey, took the lead for good 31-30 on a 21-yard Morgan Finley field goal with 3:29 left in the third quarter.
The Tigers (8-3) jumped out front when quarterback Tyler Gurley ran 15 yards for the game's first touchdown. But the Valley Cubs (6-4) had a 16-7 lead by quarter's end on an 8-yard run by Tyrelle Gay and Alton Davis' 37-yard run.
Gurley hooked up Marquise Irvin on a 9-yard pass to cut Alexandria's lead to 16-14, but Davis got it right back on an 80-yard run with Dakota Sams delivering the clearing block. Davis rushed for 182 yards on 13 carries; Gay had 98 yards on 17 carries.
"It was a fight out there," Davis said. "The toughest thing is we got so close; that's what hurts."
Gurley threw two more touchdown passes in the quarter, ultimately giving the Tigers a 28-24 halftime lead on a 19-yard pass to Irvin 37 seconds before the break.
"When it's a shootout it's nerve-wracking and it makes every call important," Peavey said. "Our offensive coordinator just did a great job keeping us in the game."
The Valley Cubs retook the lead when Jamal Tucker capped the opening drive of the second half with a 7-yard run. When the conversion pass failed, the lead was only 30-28.
Finley put the Tigers back on top for good with his field goal and Gurley extended the lead with a 24-yard run 18.8 seconds before the end of the third quarter. Gurley rushed for 84 yards and two touchdowns on 19 carries and completed 10 of 14 passes for 114 yards and three scores.
"They just scored one more time than we did," Frank Tucker said. "It was a shootout and we couldn't match them."
It wasn't for lack of trying. The Valley Cubs controlled the ball in the fourth quarter, but didn't get anything to show for it. Their first possession of the quarter ended in a lost fumble at the 6 and the second ended when the Tigers stopped Gay at the 7 short of the yard-to-gain with 2:31 to play.
"We talk to our defense all the time about bending but don't break; every time you make them snap it again something good can happen," Peavey said. "That's what we did: We made them snap it one more time and we didn't quite have an answer but when they snapped it again something good happened for us.
"And then on the next series we stopped them on fourth down, which we had some guys really hustling to the ball. It's one of those things we appreciate our kids playing their guts out. We're almost too tired to celebrate. That's exciting."
That's not what they were feeling in the other dressing room.
Alexandria 16 8 6 0 — 30
Madison Co. 7 21 10 0 — 38
M – Tyler Gurley 15 run (Morgan Finley kick)
A – Tyrelle Gay 8 run (Alton Davis run)
A – Davis 37 run (Jamal Tucker run)
M – Marquise Irvin 9 pass from Gurley (Finley kick)
A – Davis 80 run (Tucker run)
M – Garrett Miller 6 pass from Gurley (Finley kick)
M – Irvin 19 pass from Gurley (Finley kick)
A – Tucker 7 run (pass failed)
M – Finley 21 FG
M – Gurley 24 run (Finley kick)
A Category MC
16 First downs 17
51-391 Rushes-yds 36-177
2-2-0 C-A-I 10-14-1
44 Passing yds 114
1-1 Fumbles-lost 1-0
5-31.4 Punts-avg 3-37.0
8-107 Penalties-yds 8-110