Golf notes: It's all good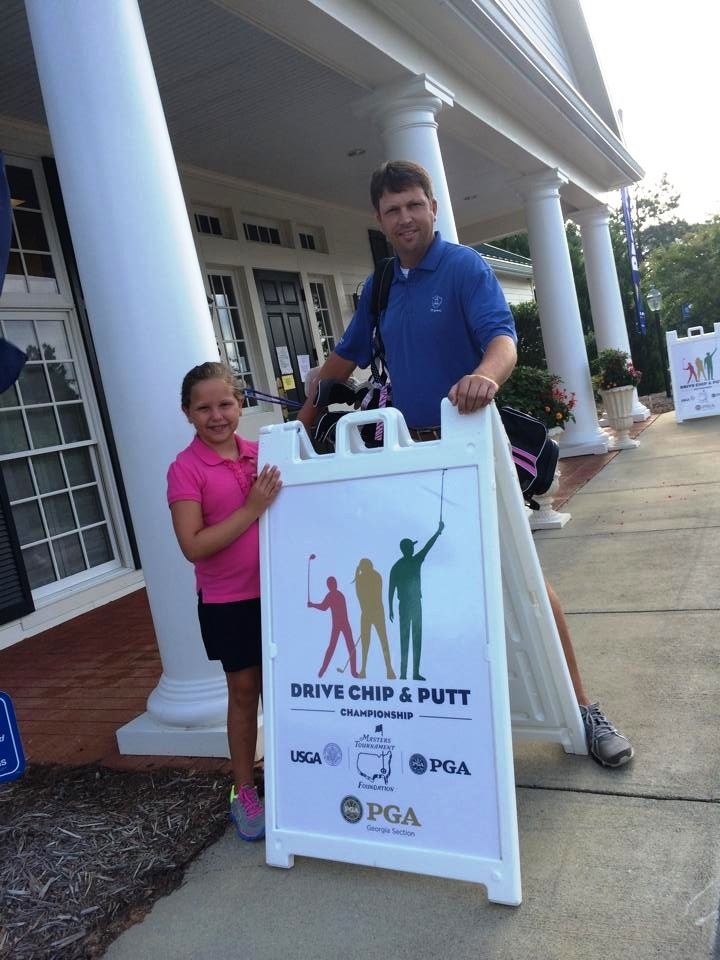 Burgess brings his game to Donoho; Rogers competes in Augusta; Clay rallies in tournament
By Al Muskewitz
East Alabama Sports Today
In younger days when Garrett Burgess was playing a lot of golf, he never really thought much about being a golf coach because "that was too far away for me to really think about."
He's thinking about it "a lot more" now as he takes over the Donoho golf team after longtime coach Russ Connell moved into another position at the school.
"It was one of those things I could definitely see myself being involved in at some point," Burgess said. "If I'm not going to play, I'd rather be around it. At least I put myself in position to help others."
Burgess hasn't put the clubs away for good. He plays a pick-and-choose schedule on the professional mini-tours and holds his own. He won the Fort McClellan Credit Union Pro-Invitational at Cane Creek earlier this year and had at least two Top-5 finishes on other tours.
Other commitments prevent him from making it a more full-time endeavor, and he'll continue with that approach; in fact, he's considering playing in an event at Fort Rucker later this week. In the meantime, he'll be trying to return the Falcons' golf program to its past glories.
With golf being a spring sport, he has plenty of time to lay a foundation. For the time being the concentration is on strength and conditioning.
With Burgess' hiring, Calhoun County schools now have two of the best local players of their generation coaching their golf programs. Marcus Harrell coaches at White Plains.
"What I can do is help them practice and prepare themselves for tournament golf," Burgess said. "I'm hoping the kids will listen and try to understand I've kind of done a little bit. I'm anxious to see how this year goes. They have enough talent to compete."
GOOD EXPERIENCE: Isabel Rogers didn't score enough points to advance in the Drive, Chip and Putt competition Monday, but she did win a medal, rode past Augusta National and had a grand time.
The White Plains third grader finished fifth in her age group in the second stage of the national junior skills competition at The First Tee of Augusta. She scored 71 points and won a second-place medal for her putting.
"I was very happy getting a medal," Isabel said. "I wasn't nervous because I've played in a lot of tournaments. I felt like I did good, just one more chip or putt and I was moving on."
One of the highlights of the trip came on the way home when she rode past the gates of Augusta National. The view inside was obscured, but she knew what was behind those gates.
"It was cool," she said. "I wish we could've stopped."
GOOD COMEBACK: Silver Lakes pro Brennan Clay bounced back from a rough start to shoot 1-over-par 73, two shots behind a six-way tie for the lead in the Dixie Section Assistants Championship at Riverchase CC.
"The last 14 holes were good," Clay said. "I bogeyed the first three right out of the gate and had to do a little soul searching."
The top two qualifiers advance to the National Assistant Championship later this year. Clay won the Dixie Section championship in 2012.
It should also be noted Clay scored his first hole-in-one Friday at Silver Lakes. He aced the fifth hole on the Heartbreaker 9, from 136 yards with a pitching wedge. He was playing with his dad, Scott.
"Every time I tell somebody it's the first one they're like, 'You're kidding me,'" Clay said. "I've been close a bunch of times. One finally fell."
GOOD YEAR: Gary Wigington won his sixth Calhoun County Championship and third straight County Player of the Year Award over the weekend, but there were plenty of other winners on the Tour this year.
Season-long statistical champions have been determined. The complete package of final statistics for the Tour is posted on the website, but here are the category winners:
Ty Cole (stroke average, eagles); Jaylon Ellison (greens); Scott Martin (fairways); Billy Thompson (putts), Wigington (birdies); Andrew Brooks (putts/GIR); Lance Evans (three-putt avoidance); Grant Hockman (scrambling) and Jeremy McGatha (par-3 scoring, par-4 scoring). Cole and Wigington tied for the best par-5 scoring average.