Gregoria gearing for nationals; McKinney out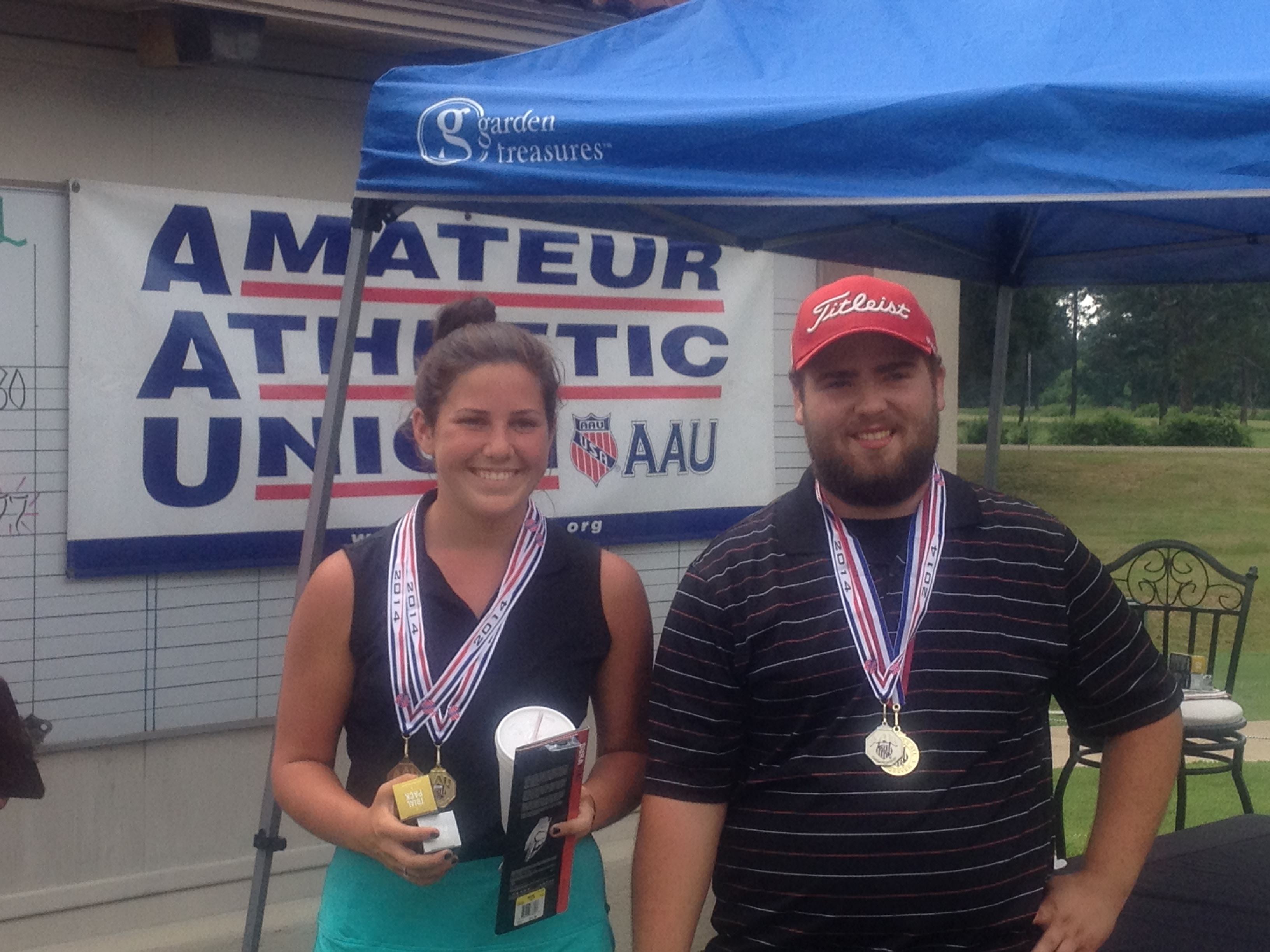 By Al Muskewitz
East Alabama Sports Today
Every tournament Jordan Gregoria plays in is important to her, but the one she's entering this weekend could have the biggest impact of them all.
The summer between a high school player's junior and senior years is considered the biggest for potential college scholarship offers.
Since Gregoria is still considering her options, playing in this weekend's AAU National Championship in Tennessee could be a game changer. There certainly will be college coaches in the gallery.
"I'm looking into college golf a lot," the rising Alexandria senior said Tuesday after a practice session on the Short Course at Silver Lakes. "It goes through my head almost every day.
"It's in the next year I'll be thinking what college to go to. It's a big step. I'm always thinking you're going to play college golf you have to push yourself to be the best you can be because … it'll be different than what you're doing now. I know I can play the best I can and it'll be all good."
Gregoria earned her trip to Link Hills Country Club in Greeneville, Tenn., by winning the AAU Super Regional at Cane Creek Golf Course last month. JCA senior Caleb McKinney qualified as the boys' winner, but he has been forced to withdraw due to a wrist injury.
It wasn't immediately known if Cane Creek could send an alternate in McKinney's place. Dalton Chandler finished second in the boys division of the super regional.
Tournament officials are hoping to draw between 60 and 75 juniors from across the country for the event.
Although Gregoria has played golf away from home before, this trip will mark the first time she has ever traveled out of state to play tournament golf.
While the course will be strange, the competition unfamiliar and college coaches potentially around every dogleg, she plans to enjoy the experience and not add to the pressure by thinking what may be out there for her.
She knows her game and plans to approach this week the same way she did the state tournament in Prattville, where she was Class 1A-5A co-medalist with rounds of 73-78 on the Capitol Hill Senator course. Her current collegiate interests lie with Montevallo, Birmingham Southern and Auburn.
"There are going to be coaches there and this might determine the places I'm going to play," she said. "The coaches are going to come because they see the scores I shot, so I need to play my game.
"If I put all that pressure on myself there's a good chance I'll blow up and not play the golf they came to watch. I've just got to go out and not be nervous and play and that's it. … I'm excited to see what's going to happen."
McKinney also was hoping to use the nationals for more exposure to college coaches, but he wasn't able to shake a painful right wrist that developed after playing in the Sunny King Charity Classic.
He recalled feeling "a shooting pain" from his wrist to his fingers when he moved the hand Monday morning. He could hit wedges on the range, but couldn't draw iron shots and drivers were out of the question. Doctors on Tuesday advised him to shut it down for a while.
"They don't want it to get any worse because if it gets worse it could lead to surgery," McKinney said. "He wants me to rest it over the weekend, so I won't be playing. I really wanted to play … but I'm not going to be like Tiger (Woods); I'm going to listen to my doctor."
McKinney, 18, believes he initially got hurt throwing curveballs in baseball and has been bothered by it occasionally ever since. He said he "probably" would be ready to return for the Pine Hill Invitational next week.
"It's like I told my dad," he said. "If I wasn't at full health I wouldn't want to go play and just put up a number. I'd rather go at full strength and be able to play. That's not what's going to happen now."
Al Muskewitz is Content Editor/Senior Writer of East Alabama Sports Today. He can be reached at musky@wrightmediacorp.com