Who's your SKCC favorite? Choices abound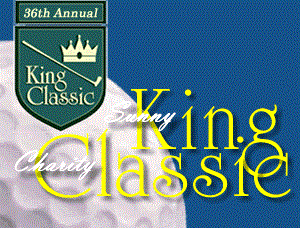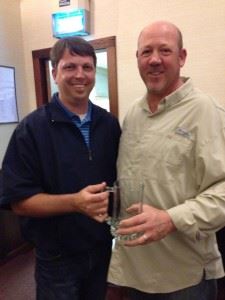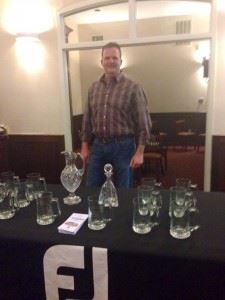 By Al Muskewitz
East Alabama Sports Today
They say it every year, but this year it may be truer than ever.
As the championship flight in the Sunny King Charity Classic continues to grow in size and depth, picking a favorite to win the three-day tournament that starts Friday gets harder and harder.
This year, especially with so many new power combinations in the mix, it may be more difficult than ever to choose. It might be more enjoyable just to sit back — or hang out above the 18th green at Anniston Country Club — and enjoy the ride.
Gone are the traditional pairings of Gary Wigington-Randy Reaves and Jeremy McGatha-Jaylon Ellison, broken up for various reasons, but the teams that have reformed in their wake are as strong as or stronger than before.
"There are so many good teams that are playing," defending champion Garrett Burgess said. "You look at them on paper and say, 'Wow, any of these teams can light it up.'
"The last few years you had maybe four or five that you felt like if they played well they'd have a chance. Now, there are three or four teams that are so strong and you can pick three or four more that could be there. There are probably double the teams now that have a legitimate chance of winning."
So with all this talent, how does one determine a favorite? Of all the parameters that could be used, East Alabama Sports Today has devised a simple but effective formula: Take the finishes of the individual partners over a particular time frame – in this case, the past six years – and work up an average.
Among the power teams where one of the partners has teed it up in the Classic more than once, Ellison and P.J. Shields have emerged as slight favorites over Cory Etter and Marcus Harrell.
Ellison, who celebrated his birthday on Thursday's eve of the Classic start, enjoyed five straight top 10s and two of his four wins with McGatha before last year's fall off. His game remains strong and although Shields has never played in the Classic before he is a dynamic young player with skills.
Shields hadn't played Silver Lakes before the opening round of its championship two weeks ago and all he did was go out and shoot 68-71 the first time looking at the course, which he called "a big help" heading into the Classic. He also has a win in the Chicken Dinner tournament in LaFayette, Ga., and a second at Cartersville (Ga.) CC in recent weeks. He is headed to Faulkner State this fall with hopes of landing a spot at an SEC school.
Faulkner was Bubba Watson's springboard to Georgia and the PGA Tour.
"I feel like P.J. and I play on opposite sides of the ruler," Ellison said. "I play on the conservative side, which allows me to keep the ball in play, and he plays to make birdies.
"He plays with no fear. He doesn't play result oriented, and that's how he gets to go low. Sometimes that can be your friend and sometimes it can be your enemy. He brings a lot of talent to the table."
Etter and Harrell will be strong challengers. The Pine Hill pro and White Plains golf coach finished tied for eighth last year after shooting a final-round best-ball 59 at Anniston Country Club and were second two years ago. Harrell also has two Classic wins with Ott Chandler (2008 and 2010).
"I feel like we're one of the top teams in the tournament," Etter said. "We may not be the best but I think we're one of the top teams. We both play really good, both putt really good; it's just a matter of who's going to do it combined for three days.
"I think we've got the game to win and I think we've got to put it together the three days. You can't win the first day but you can lose it the first day and last year we lost it in the first day (shooting 65 in the scramble)."
Not to be overlooked are Chandler and Nathan Bennett, McGatha and Brennan Clay, and Gary Wigington and Freeman Fite.
Chandler-Bennett were seventh last year. Chandler has three top sevens in the last six years, including a win, and Bennett has three top-10 pairings.
Wigington has won five Classics with Reaves and has top three finishes each of the last four years. Fite was the best local player of his generation through his college years and is a six-time ACC Invitational winner, which bodes well for Sunday, but how seriously he takes playing in this tournament will be the key to the team's success.
McGatha has the same Classic record as Ellison. His new partner, Clay, is a Class A pro at Silver Lakes who has impressive wins on his resume and back-to-back top three finishes in the Classic in 2011 and 2012.
"I hope the success will be there," McGatha said. "We're both competitors and we both want to win, but in golf nothing is guaranteed. It's the hardest game there is. All we can do is hope and try our best and hope the putts fall.
"At the level we're playing, it boils down to hitting the wedges close and making the putts. I hope we can be successful."
Of course, defending champions Burgess and Cypress Hathorn can't be discounted. They won last year by one of the widest margins in recent tournament memory.
And then add Chad Reavis-Chad Calvert, Ty Cole-Matt Rogers, Hank Smith-Patrick Cushman, Randy Lipscomb-Jake Nichols, Matt Miller-Steven Lee to the mix and throw in an attractive team or two that predictably will emerge from the pack and Sunday could become as wild a shootout as there's ever been in the event.
Records might even fall. Under the tournament's current scoring format no team has ever finished at 40-under-par nor has any team won it with three rounds in the 50s.
Reavis and Calvert are strong individual players and finished fourth in their only previous Sunny King appearance together last year. Cole is the current points leader on the Calhoun County Golf Tour and recently shot 63 on his own ball in the Silver Lakes Championship; his partner, Rogers, has one of the best short games around.
Smith and Cushman averaged an eighth-place finish in the five previous years before last year, Lee and Miller have averaged a top 10 finish in their last three years together and Lipscomb and Nichols always seem to be in the mix.
"There are a lot of folks who think they can win it and they probably have a legitimate chance," Hathorn said. "It's all about who gets hot. There are a lot of good teams."
Al Muskewitz is Content Editor/Senior Writer of East Alabama Sports Today. He can be reached at musky@wrightmediacorp.com. Follow him on Twitter during the tournament for regular updates.
FAVORITES
Jaylon Ellison-P.J. Shields
Cory Etter-Marcus Harrell
Ott Chandler-Nathan Bennett
Jeremy McGatha-Brennan Clay
Gary Wigington-Freeman Fite
DON'T OVERLOOK
Garrett Burgess-Cypress Hathorn
Chad Reavis-Chad Calvert
Hank Smith-Patrick Cushman
Randy Lipscomb-Jake Nichols
Ty Cole-Matt Rogers
Matt Miller-Steven Lee